New EPA secretary Scott Pruitt says he'll defend states' rights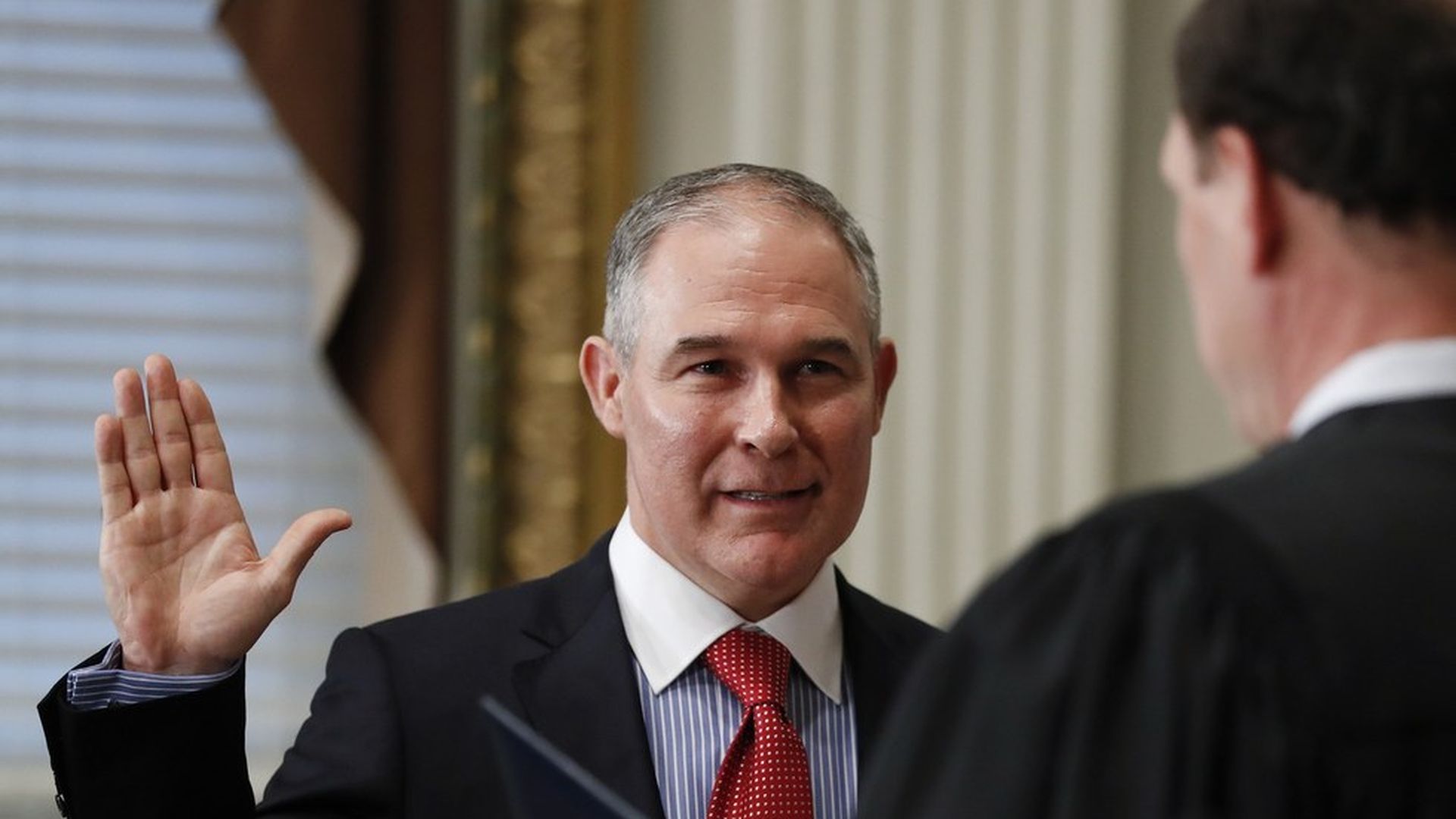 New Environmental Protection Agency secretary Scott Pruitt — confirmed by the Senate 52-46 Friday — told the WSJ that he will vigorously defend states' rights, and pledged to keep the EPA's annual $7 billion budget — roughly half — that goes to the states as funds and grants.
Pruitt argues that his dedication to rebalancing power between Washington and the states departs from previous administrations, mainly Obama's. "This past administration didn't bother with statutes," said Pruitt. "They displaced Congress, disregarded the law, and in general said they would act in their own way. That now ends."
Pruitt's approach to also defies the stereotype of wanting to gut the agency, WSJ's Kimberley Strassel writes. At the same time, he's also been a target of members of the anti-Trump "resistance" who have threatened to bury Pruitt in lawsuits if he attempts to roll back their agenda. But Pruitt said he isn't too worried about his opponents. He argues that by sticking to the statues and ensuring that the state's get their fair share of power, the EPA will be protected from all rival factions.
Go deeper