New Dodge car is freaky fast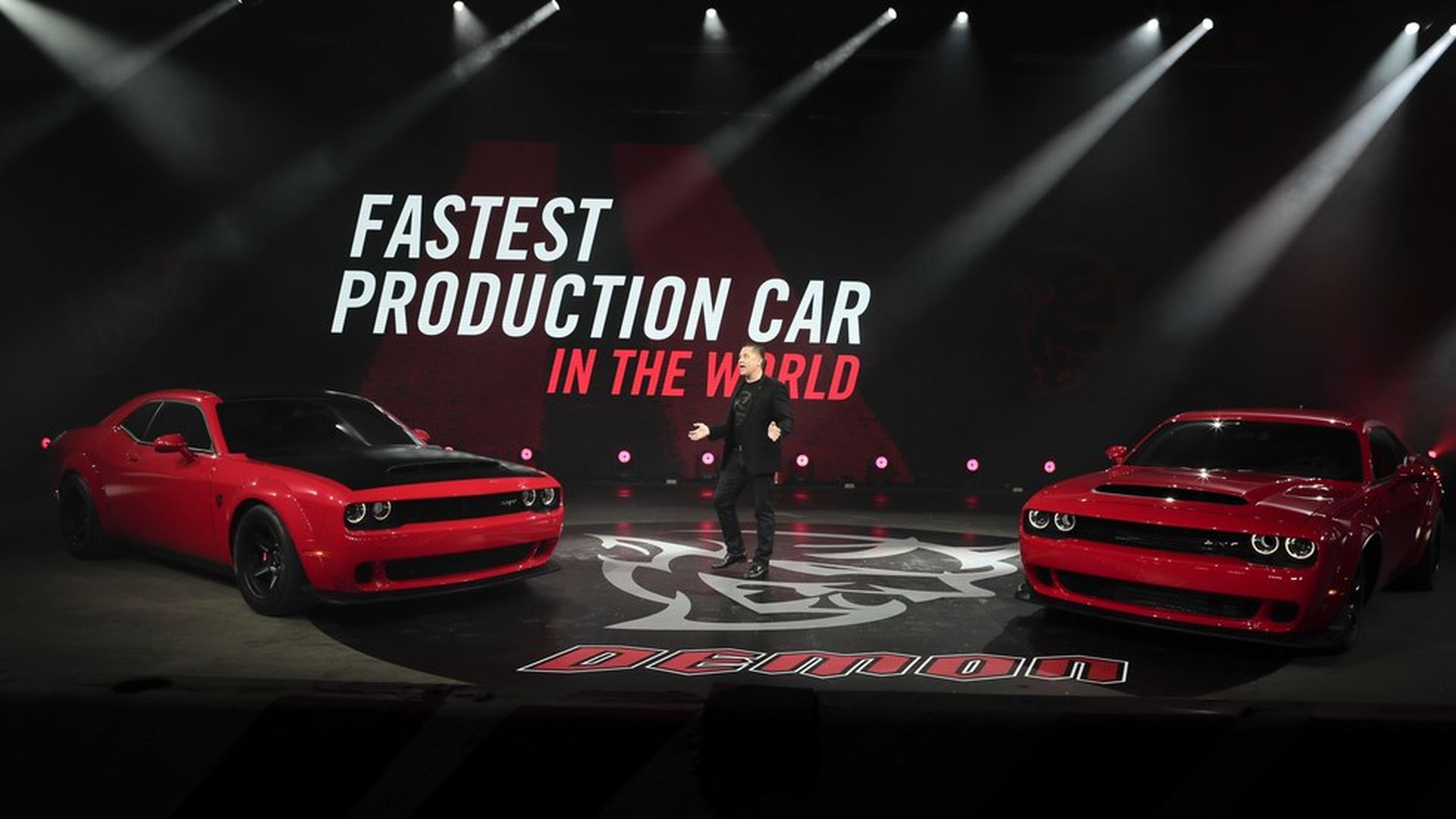 "Freaky Fast: Dodge Demon Challenger lays claim to fastest production car":
Fiat Chrysler's Dodge brand ... says its Demon Challenger can go from zero to 60 ... in 2.3 seconds. That beats the Tesla Model S P100D sedan, which hits 60 in 2.5 seconds.
Dodge used explosions, burnouts and a small drag strip to roll out the car Tuesday just ahead of the New York International Auto Show press days. The company even brought in Fast and Furious star Vin Diesel for effect.
The street-legal Demon also can hit 140 mph while running a quarter mile in 9.65 seconds, about two seconds faster than a typical muscle car. It's available in the fall.
Go deeper