Navy ships in deadly collisions hadn't met training requirements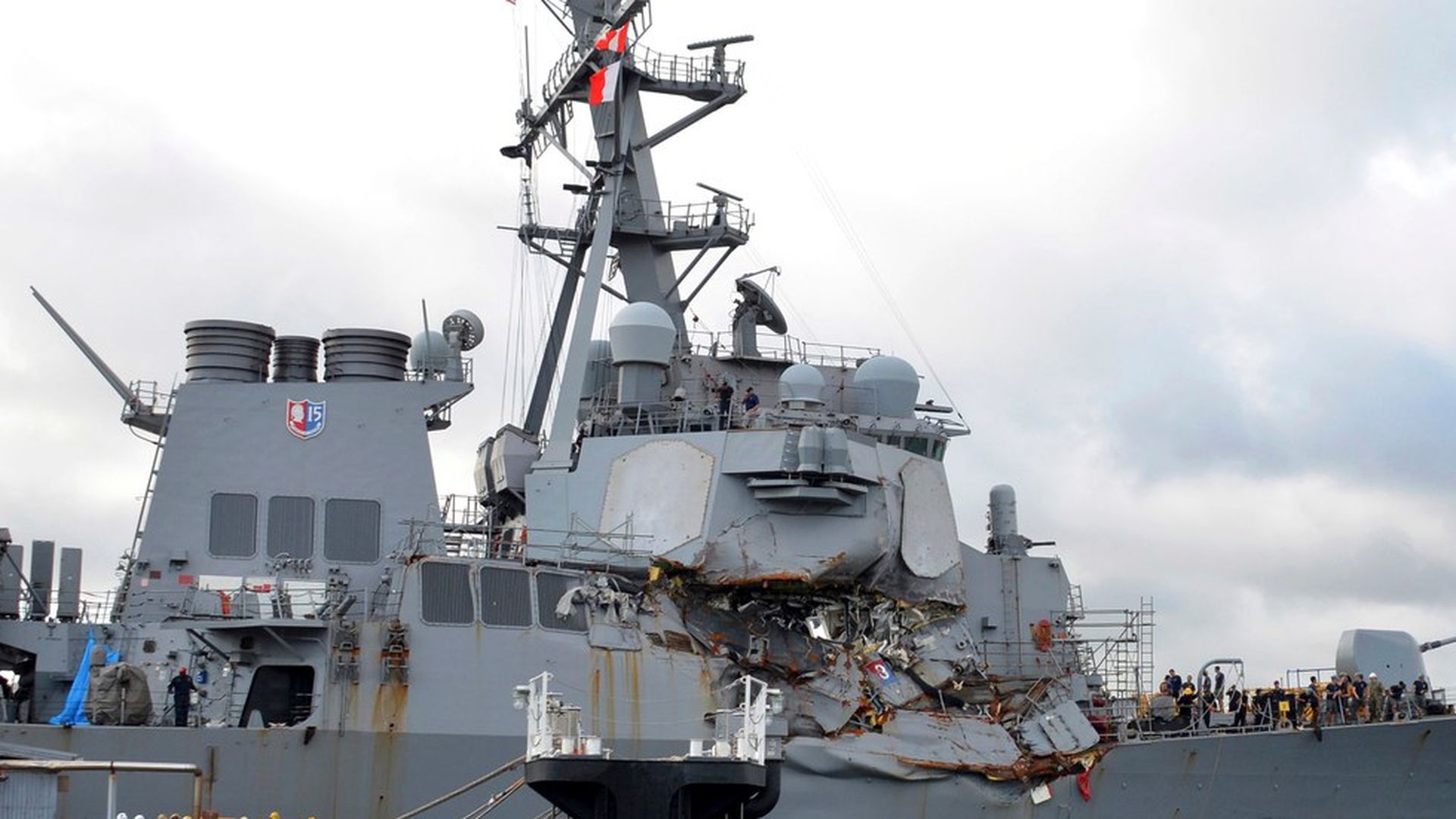 Two U.S. Navy ships that were involved in deadly collisions this summer did not meet training requirements, according to Government Accountability Office data, which CNN obtained.
The failures: 10 out of 10 warfare mission areas expired for the USS Fitzgerald in June. 6 of 10 expired for the USS John S. McCain.
The trend: 37% of the training certifications for the Navy's 11 cruisers and destroyers in Japan expired this June. Two-thirds of those had been expired for at least 5 months.
Quick catchup: The USS Fitzgerald's commanding officer, executive officer, and senior non-commissioned officer were relieved of duty after its collision. The U.S. Navy is currently undergoing a review of how it trains, maintains, and deploys fleets in light of the recent deadly collisions.
Go deeper