NATO members still aren't spending enough on defense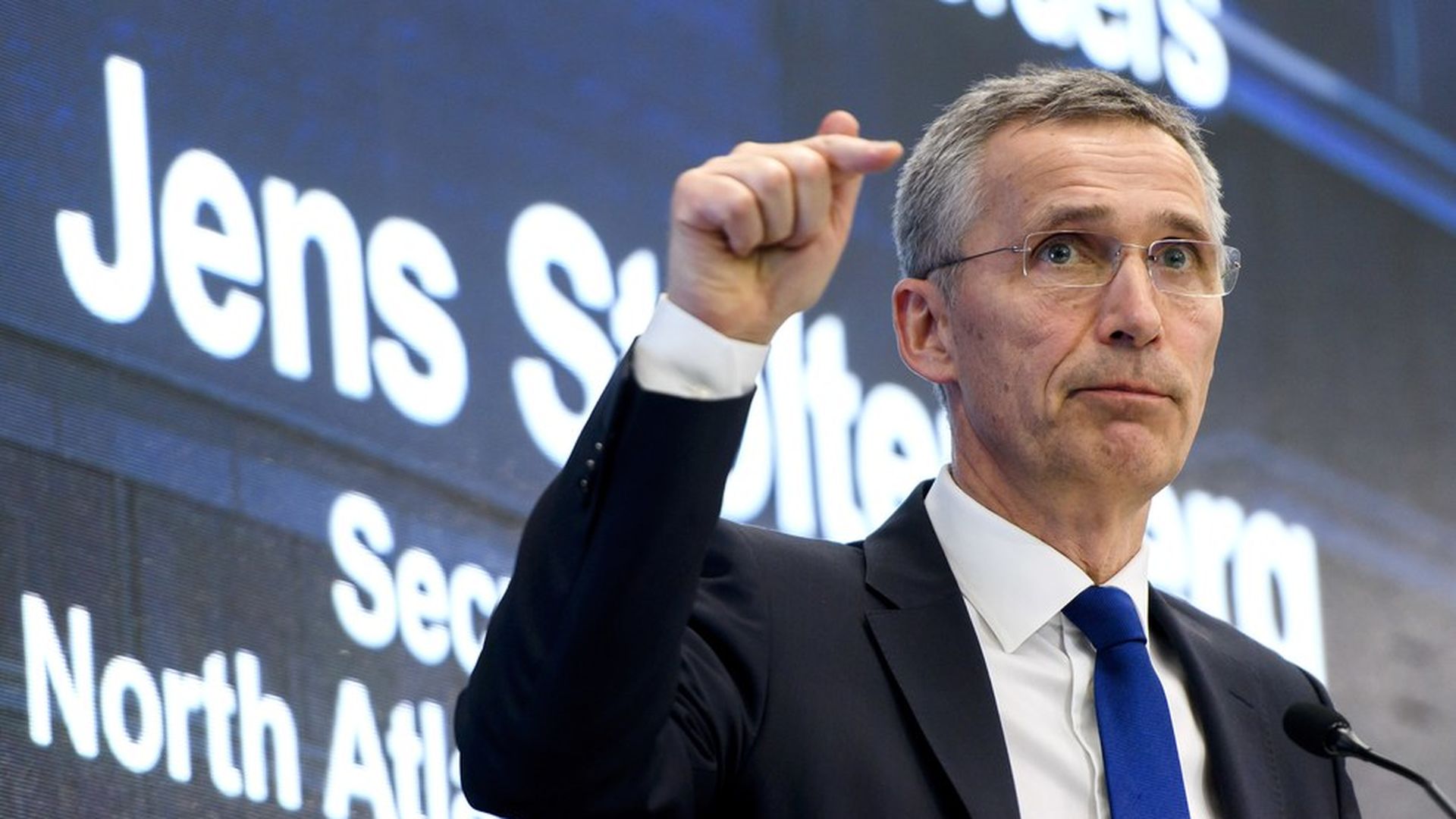 NATO's secretary general Jens Stoltenberg urged European allies Monday to ramp up spending on their military budgets as the group works to show Trump that members will pay the 2% of GDP they've agreed to spend on defense, per AP.
Stoltenberg's annual report on the world's biggest military alliance shows that NATO members spent a total of roughly $10 billion more on defense last year than in 2015. And while France and Turkey are not far from meeting the requirement, 7 other members would need to roughly double their spending to get there, and Luxembourg would have to increase its spending four-fold. Meanwhile, Romania, Lithuania and Latvia all expect to reach the target before the end of next year.
Note: Only 5 NATO countries meet the target. For more see our NATO Facts Matter.
Go deeper