N. Korea launches missile toward S. Korea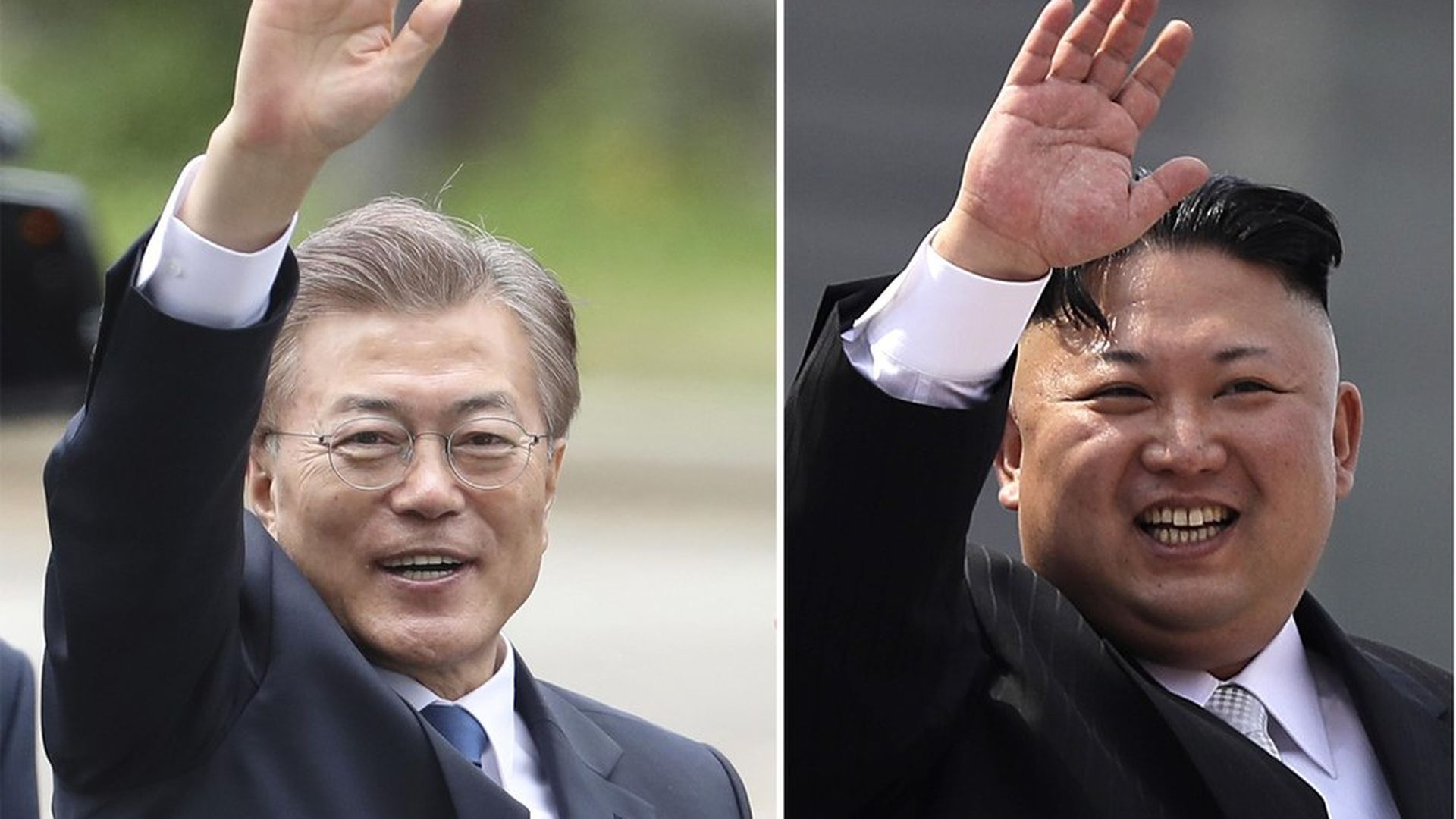 North Korea deployed a ballistic missile test that traveled 430 miles toward South Korea, landing in the Sea of Japan after about 30 minutes of airtime, BBC reports.
Why it matters: South Korea just elected a new president last week, Moon Jae-in, whose stance on North Korea was a little controversial — he's said he wants more open dialogue with them, which is a significant shift from the strict relationship they've had over the past 10 years.
What they're saying: Jae-in reportedly held an emergency meeting with his security council to discuss the ballistic missile launch.
One quick note: In a statement, the U.S. Pacific Command said that the missile didn't appear to be an intercontinental ballistic missile (IBCM), which would have the capacity to reach the U.S.
Go deeper