Mushrooming investigations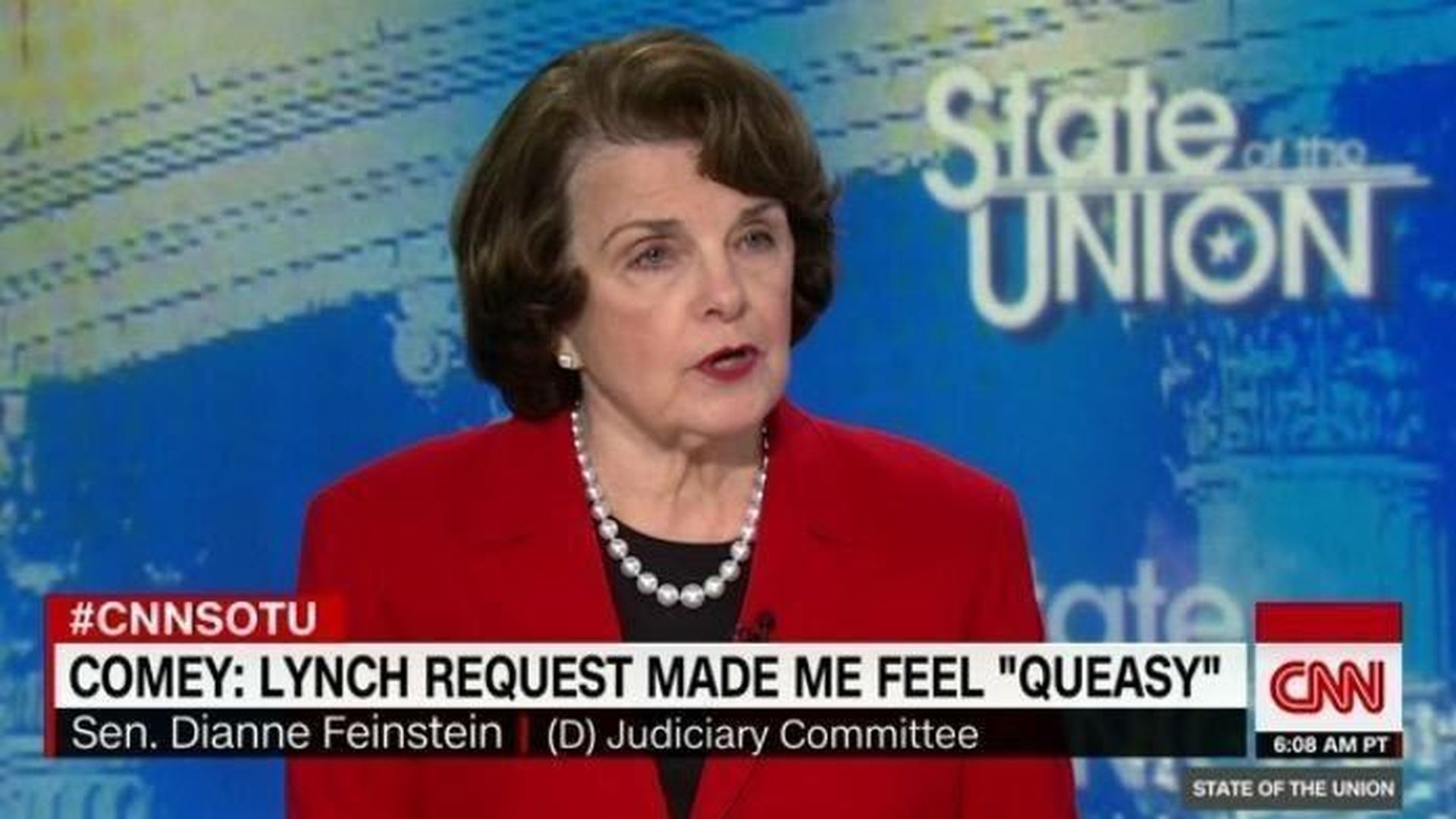 Many political power leaders are raising eyebrows in Washington, and some are even invoking questions of deeper investigations. CNN, WSJ, and WashPost each take a look at three different plots:
Sen. Dianne Feinstein (Calif.), the top Democrat on Senate Intelligence, to Brianna Keilar on CNN's "State of the Union," re Comey's testimony that he felt pressured by Obama attorney general Loretta Lynch:
"I would have a queasy feeling, too, ... to be candid with you. I think we need to know more about that. And there's only way to know about it, and that's to have the Judiciary Committee take a look at that."
Driving tomorrow ... Wall Street Journal front-pager, "Sessions's Testimony to Keep Russia Probe in Focus," by Laura Meckler and Jeffrey Sparshott: "Attorney General Jeff Sessions will testify Tuesday before the same Senate committee that heard from former FBI Director James Comey last week ... It is unclear whether the intelligence committee hearing will be held in public."
"When a liberal power lawyer
represents the Trump family, things can get ugly," WashPost front-pager by Marc Fisher: "When [Jamie] Gorelick [deputy attorney general under Bill Clinton] signed up Jared Kushner and Ivanka Trump ... as clients, she knew her friends might raise their collective eyebrows. She didn't know that some of them would call her a turncoat."
"For generations, the premier D.C. lawyer-fixers were ... [m]en such as Clark Clifford, A.B. Culvahouse Jr., Edward Bennett Williams, Howard Baker, Lloyd Cutler and Robert Strauss, ... amassing thoroughly bipartisan client rosters. ... Gore lick [is] one of the first women to join that elite club."
"Hilary Rosen ... tweeted, 'Hey Jamie Gorelick, you've just poured that "Complicit" perfume on yourself."
Go deeper