Mulvaney says spending bill must include funding for wall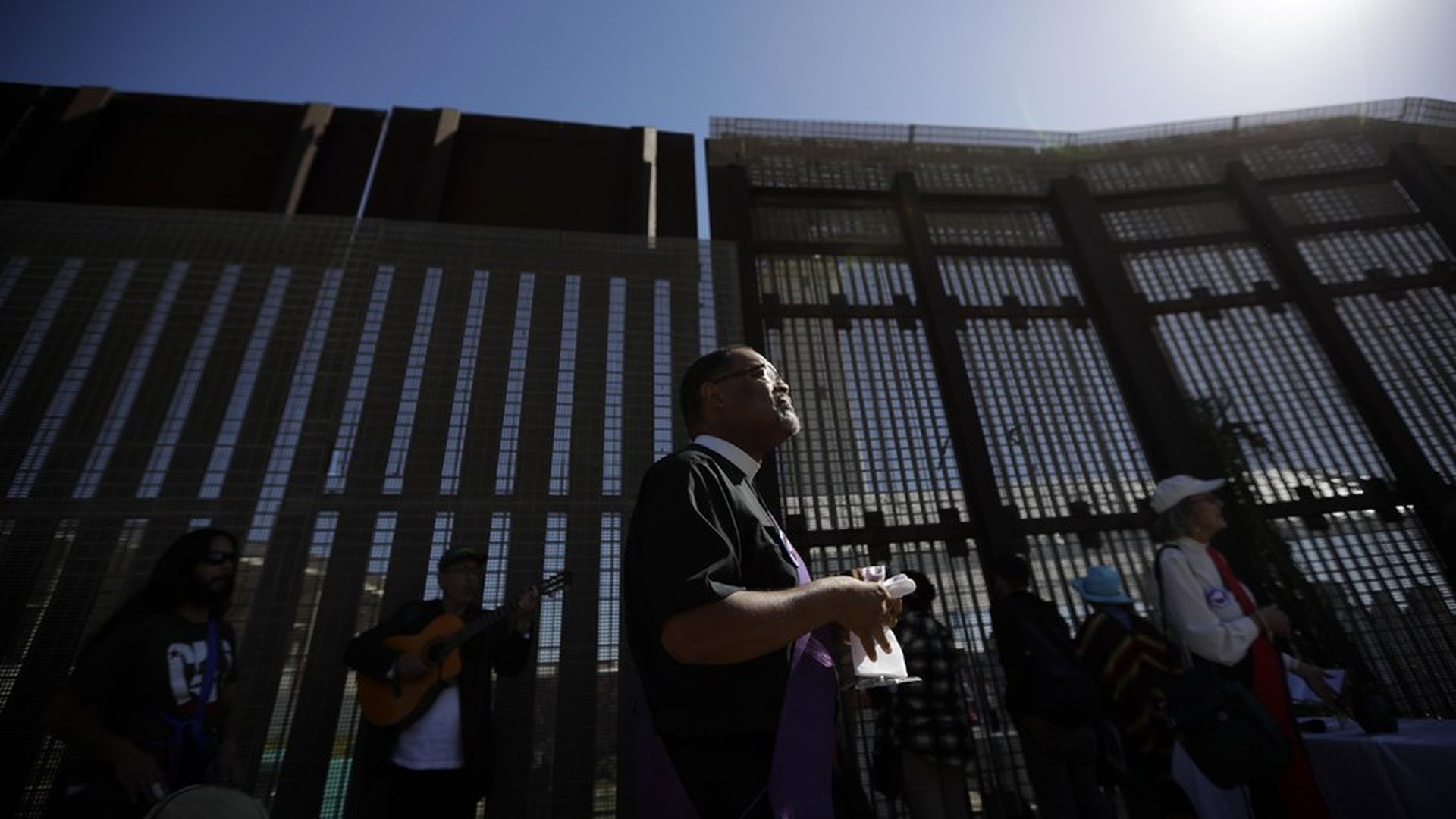 Budget Director Mick Mulvaney said a $1 trillion spending bill must include funding for a border wall and additional immigration agents, per the AP. That might drive a wedge in negotiations ahead of the government shutdown deadline next week.
We want wall funding. We want (immigration) agents. Those are our priorities…We know there are a lot of people on the Hill, especially in the Democratic Party, who don't like the wall, but they lost the election.
The Dem take: Matt House, Minority Leader Chuck Schumer's spokesman says, "Not only are Democrats opposed to the wall, there is significant Republican opposition as well."
What it means: These provisions might mean Congress balks on a bigger package and just passes a temporary spending bill to avoid a shutdown.
Go deeper