Mugabe successor to be sworn in this week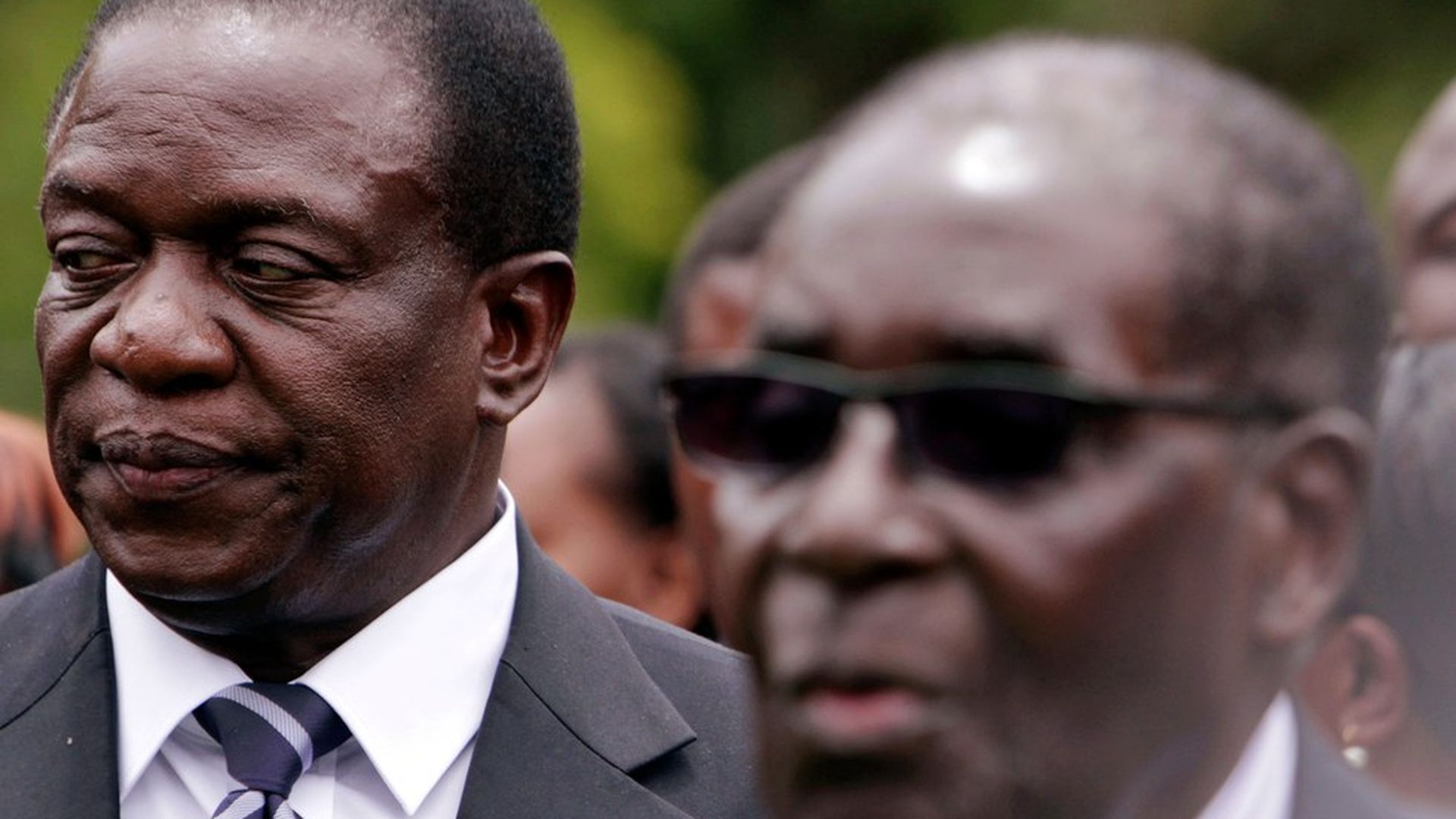 "Zimbabwe's former vice-president, whose sacking led to the shock resignation of long-time leader Robert Mugabe, will be sworn in as the new president on Friday," BBC reports. Emmerson Mnangagwa, who fled to South Africa two weeks ago, will fly home today
What's happening: The end of Mugabe's 37-year rule sparked wild celebrations across the country late into the night.
The resignation:
"The announcement that the 93-year-old was stepping down came in the form of a letter read out in parliament, ... abruptly halting impeachment proceedings against him."
"Mugabe said he was resigning to allow a smooth and peaceful transfer of power, and that his decision was voluntary." Ha!
N.Y. Times Quote of the Day ... David Mushakwe, a car electrician in Harare: "I just want to say to His Excellency: 'Go and rest now, our father. We still love you. But we're happy today. We're hoping now for a better future.'"
Go deeper