Most Americans support higher insurance rates for smokers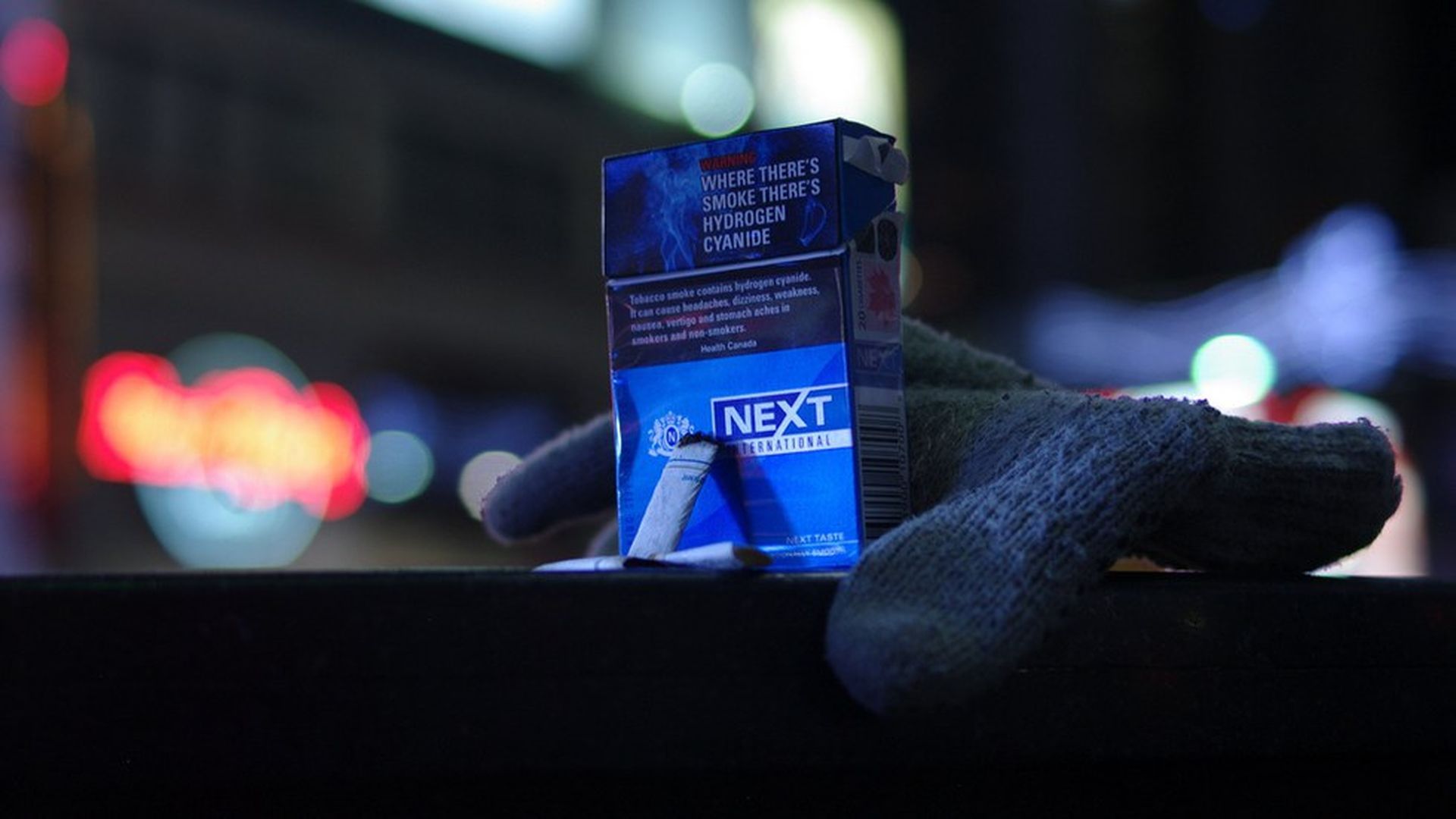 59% of Americans think higher insurance rates for smokers would be justified, per a new Gallup poll. That number was 63% among non-smokers, and 42% for smokers. By contrast, only 37% of Americans say it's justified to charge very overweight or obese people more.
Why it matters: The percentage of smokers in the U.S. population is declining, but the obesity rate is climbing. Still, Americans have supported higher premiums for smokers and opposed such measures for obese individuals since 2004, according to Gallup's data.
An alternative:
To discourage smoking, state governments implemented cigarette taxes. Six U.S. cities and counties have thus far
passed taxes
on soda to discourage unhealthy eating habits.
Go deeper