More people can get ACA plans with no premiums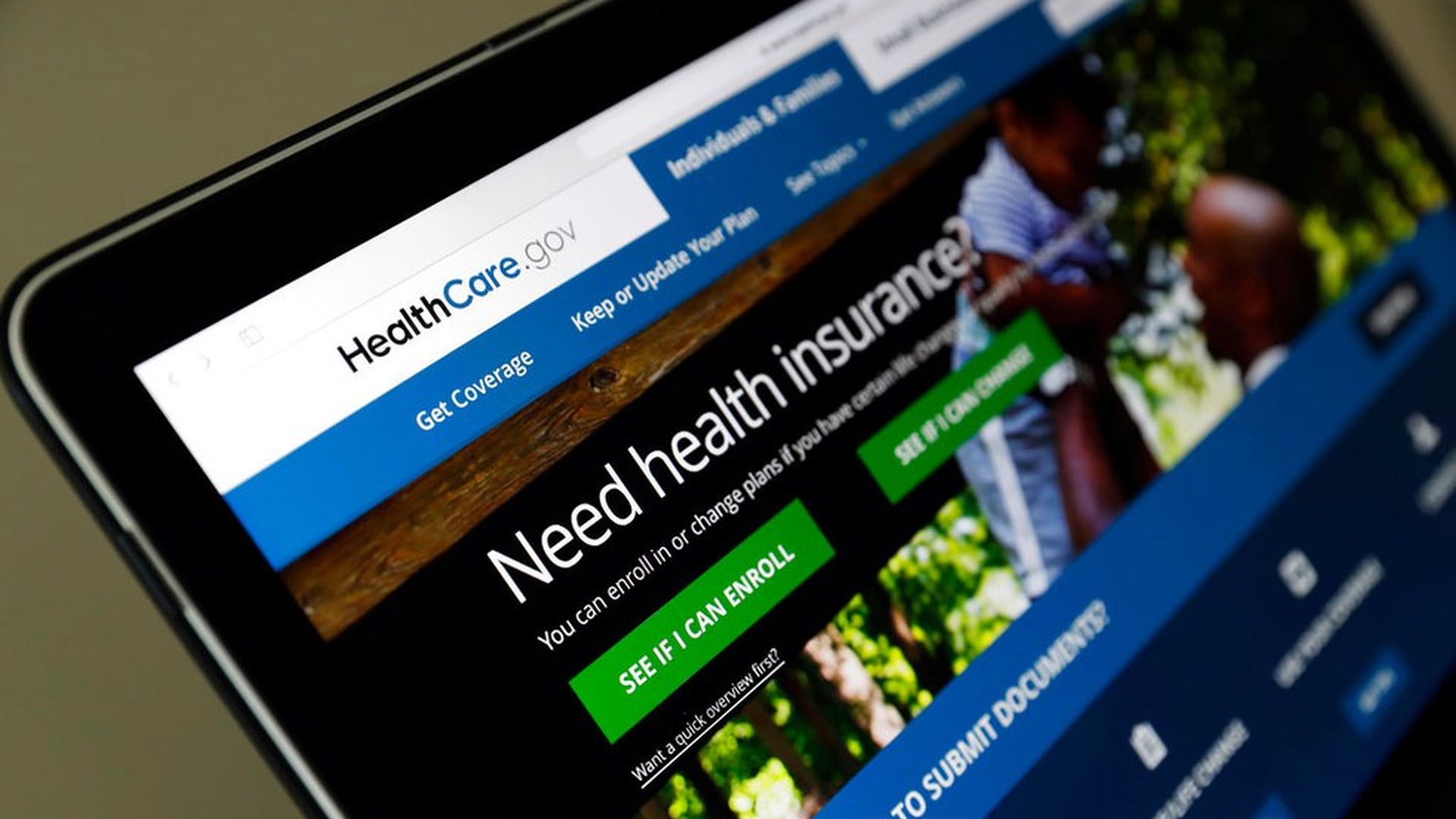 Many people signing up for coverage through the Affordable Care Act will be able to find plans with a monthly premium of $0, according to the Wall Street Journal.
Why it matters: These zero-premium policies would be especially attractive to the younger, healthier consumers insurance companies are eager to enroll. And in the absence of federal outreach targeted to those consumers, insurers will be aggressively promoting "free" coverage.
How it works: This is all a byproduct of President Trump's decision to cut off the ACA's subsidies for out-of-pocket spending, which are separate from its premium subsidies.
Trump's decision prompted insurance companies to raise their premiums — and as premiums rise, so does the value of the ACA's premium subsidies.
That means consumers will be able to apply bigger subsidies to less comprehensive plans, and in many cases their subsidies will cover their entire premiums.
The details: That scenario has always been possible for some of the youngest and poorest ACA enrollees, but now wealthier and older consumers will have that option, too.
Per the WSJ, analysts looked at premiums next year in 2,722 counties. In all but 30, at least some consumers will be able to find coverage for 2018 with no monthly premium.
The fine print:
These plans aren't actually free. They won't require consumers to make a monthly premium payment, but they still come with co-pays and deductibles. That basic dynamic, though — lower premiums, higher out-of-pocket costs — has always appealed more to healthy consumers.
Go deeper