Moral outrage travels far on Twitter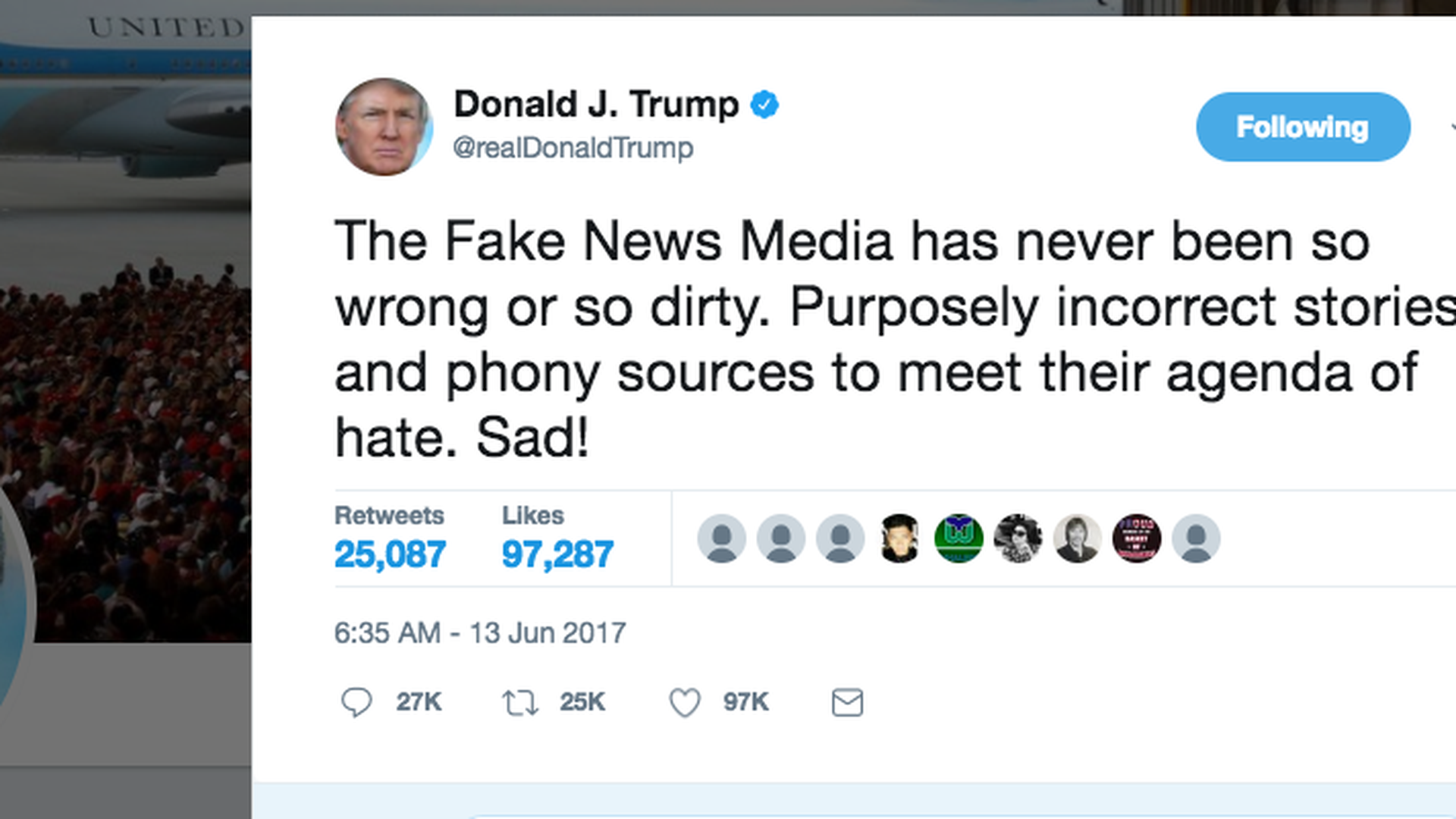 Critics often lampoon President Trump for adding the emotion-laden "Sad!" at the end of his tweets, but his style likely carried his message far.
A new study finds tweets that contain moral and emotional words spread further among people with similar political leanings. Trump is an obvious example of what the study shows, Verge wrote.
Researchers studied 560,000 tweets around three hot-button topics (gun control, climate change and same-sex marriage) and discovered that re-tweets increased by 20% for each added word that expressed emotion or moral outrage. Tweets were especially contagious within like-minded ideological networks.
"These findings offer insights into how moral ideas spread within networks during real political discussion," the New York University researchers wrote in the Proceedings of the National Academy of Sciences.
Go deeper