Moore campaign argues points of one accuser's story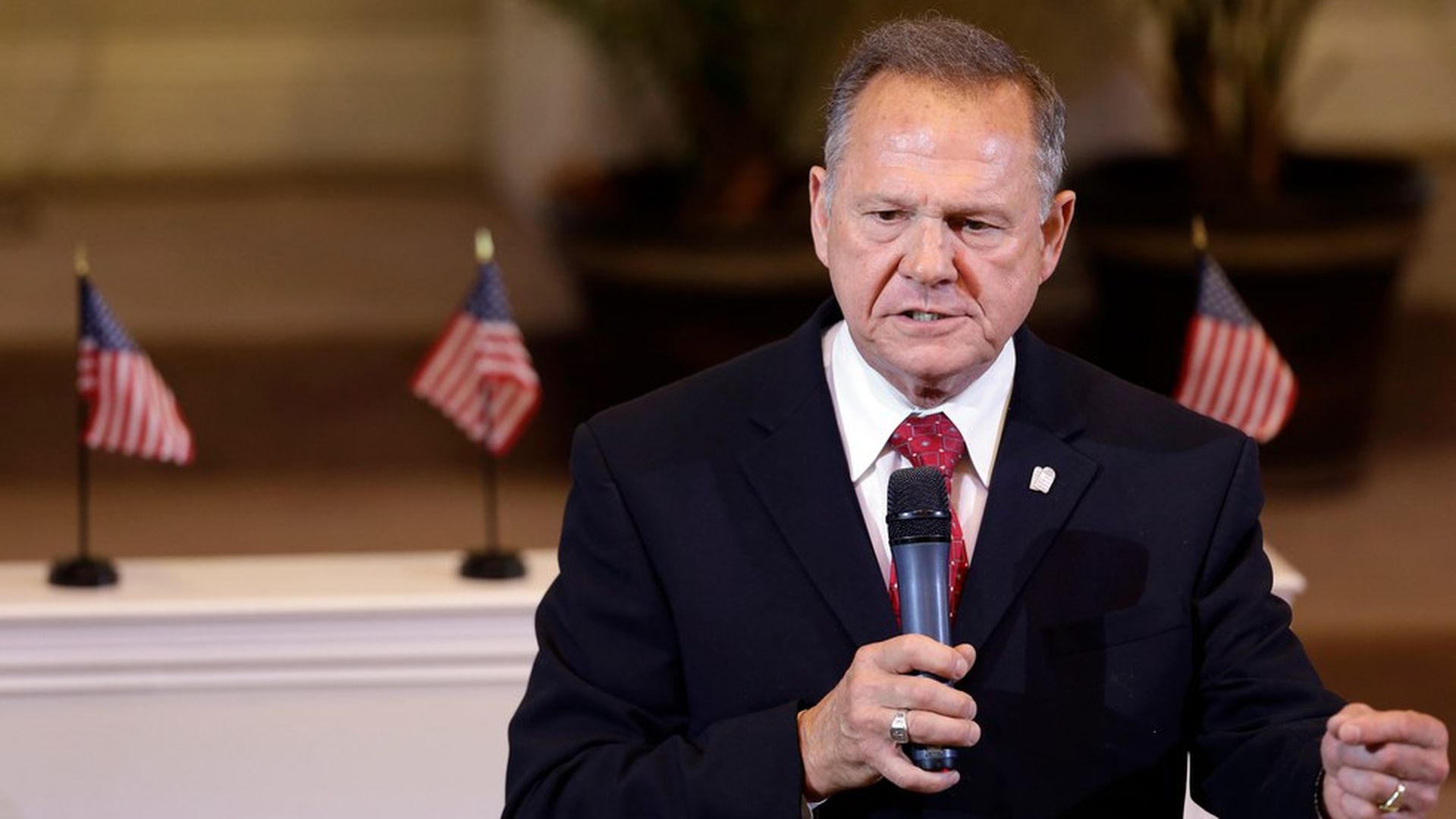 Alabama Senate candidate Roy Moore's campaign released statements from former waitresses at Olde Hickory House — the alleged site where one of the accusations of sexual assault against him took place — that refuted parts of accuser Beverly Young Nelson's story.
Yes, but: There are six other women who have come forward with allegations. Moore denies any sexual misconduct, but told Fox's Sean Hannity that he "dated a lot of young ladies."
The statements say Olde Hickory House had a policy of only hiring people 16 and older. Nelson said she was 15 when she waitressed at the restaurant and the alleged assault occurred. The former waitresses also say the dumpsters were located at the side of restaurant, and the area was well lit, while Nelson alleged that the assault took place next to dumpsters in the dark and isolated back lot of the restaurant. A former police officer, who says he frequented the restaurant, and a former waitress both say they do not remember seeing Moore at Olde Hickory House. Nelson said Moore often dined there.
On Wednesday, the Moore campaign attempted to discredit Nelson by saying the yearbook signature from Moore that she presented as evidence was fake.
Go deeper