Mnuchin: govt shutdown could be "good"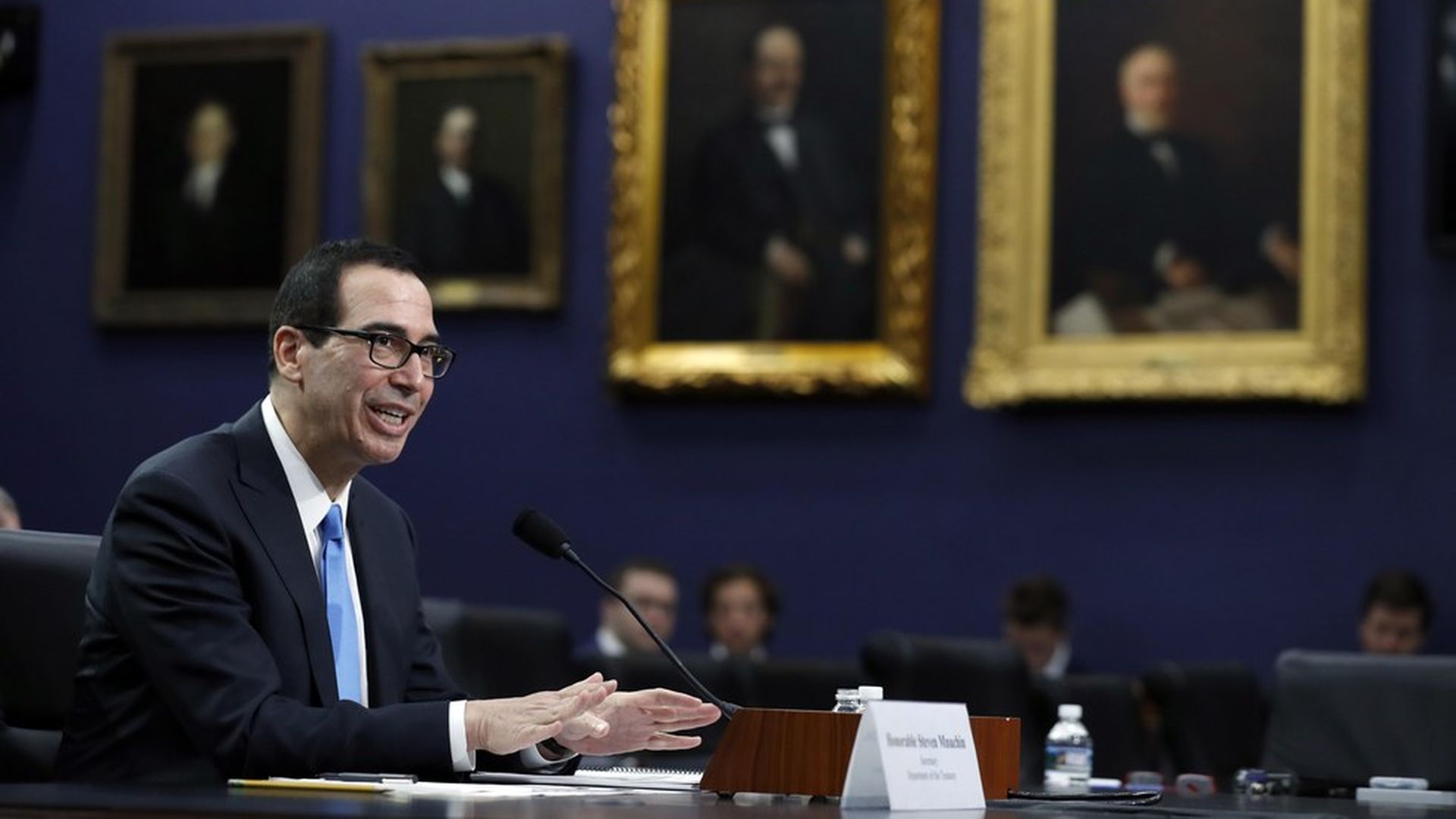 Treasury Secretary Steve Mnuchin told a Senate committee that "at times there could be a good shutdown" of the government. "There could be reasons at various times why that is the right outcome," Mnuchin said, according to the AP. He also said the government can pay its bills and avoid default "through September."
Why this matters: Congress faces two critical dates this fall, a Sept. 30 deadline to fund the government and an indeterminate date to raise the debt ceiling. Mnuchin gave Congress a bit more flexibility on the debt-ceiling (earlier deadlines had been before the August recess), but intensified the rhetoric over the funding fight.
Go deeper