Milo's controversial and contrite press conference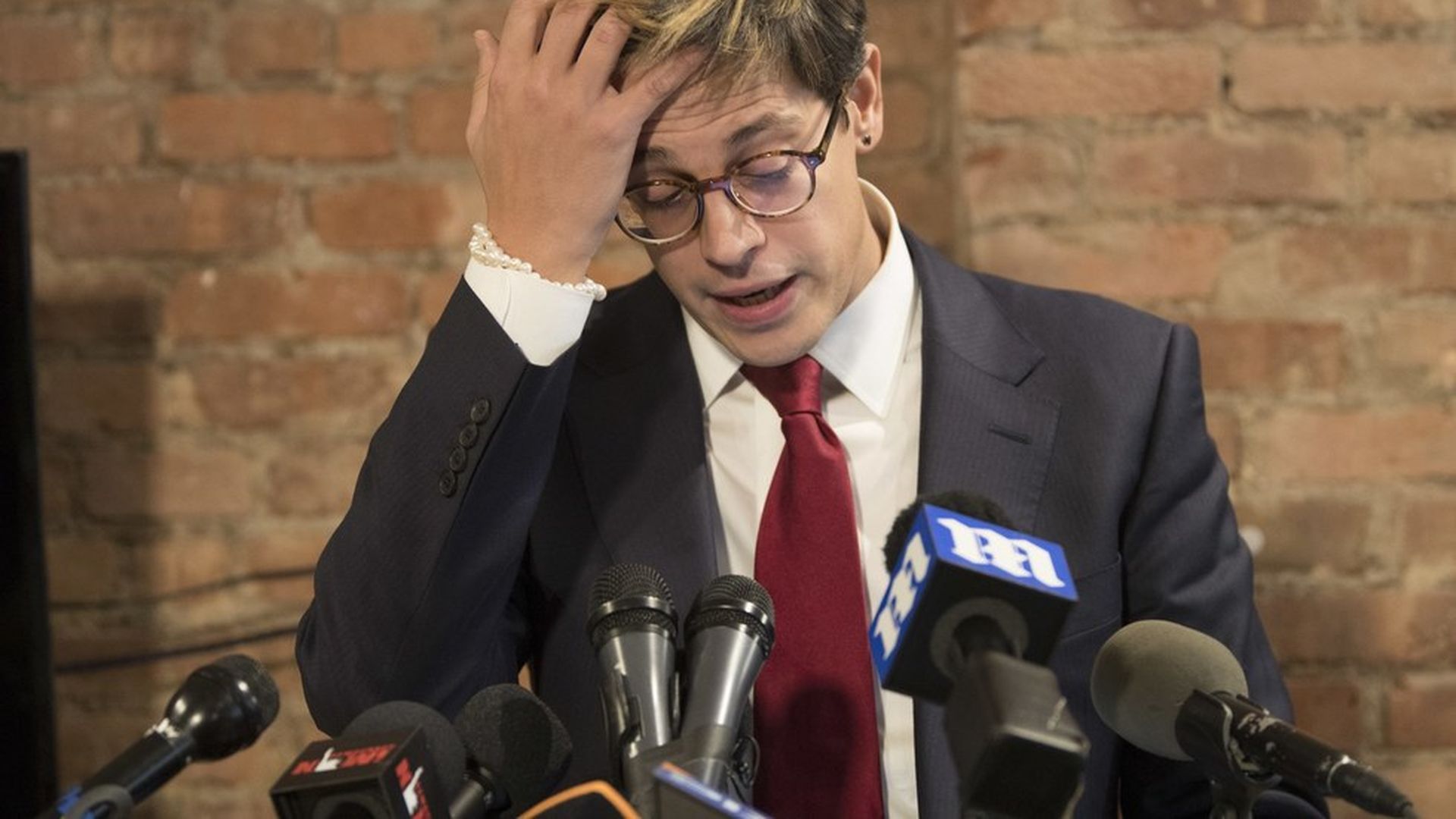 Alt-right provocateur Milo Yiannopoulous had his keynote speech at CPAC and his Simon & Schuster book deal cancelled after comments he made during a podcast taping that seemingly condoned pedophilia became public. This afternoon, he held a press conference to announce his resignation from Breitbart News.
His reason for the press conference: "This is about me apologizing for me saying things I did not mean. This is about me apologizing to other victims of abuse who viewed what I said as flippant...I've never apologized about anything before, and I don't anticipate doing so again, but this particular subject strikes very close to home for me."
He's not going anywhere: He'll be announcing an independently-funded media venture in the coming weeks, his book will still be released by another publisher, and he'll be expanding his college tour.
It wasn't pretty: When asked if he had a message to other victims of sexual abuse, Milo told the assembled press corps that other things — specifically, going bankrupt — are worse.
Go deeper