Medicaid caps could hurt growing population of seniors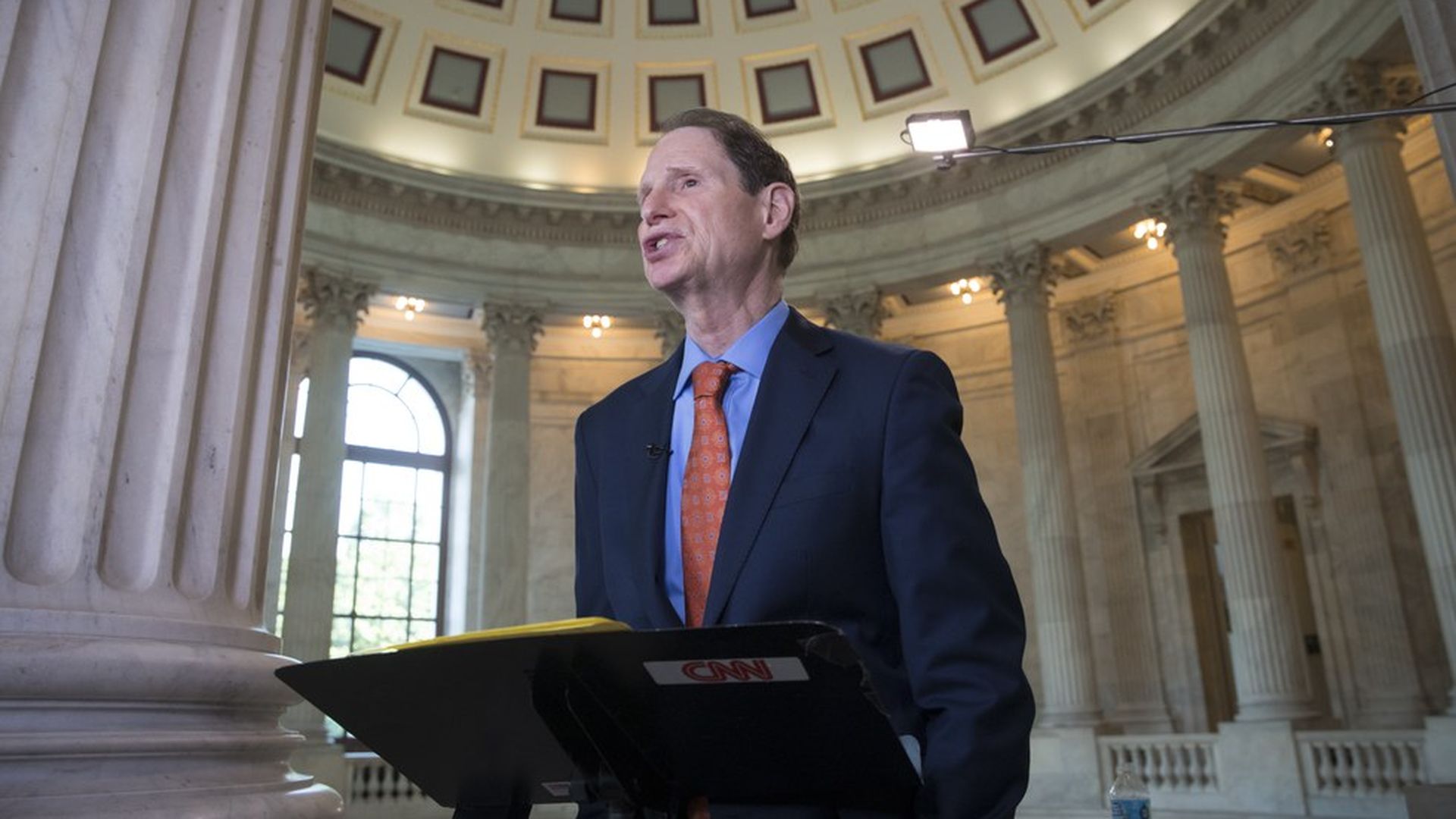 Sen. Ron Wyden joined the Leadership Council of Aging Organizations (LCAO) to call on the Senate to vote against the GOP's Better Care Reconciliation Act, saying that its Medicaid cuts will disproportionately affect American seniors. "We've got to kill a really bad bill," Wyden said during a call with reporters this morning.
The LCAO opposes the per capita caps in the Senate health care bill. These caps would limit the funds that the federal government contributes to states for Medicaid, leaving states to bear the burden of health care costs. And many seniors are in need of long-term care, which is especially costly. Caps could force states to roll back Medicaid services.
Why it matters:
Medicaid currently supports about 6 million seniors. Marsha Greenfield, VP of Legislative Affairs at LeadingAge, said this number is expected to more than double in the near future. She called Medicaid "the default for seniors who have exhausted their resources."
Go deeper