McMaster: We're out of time with North Korea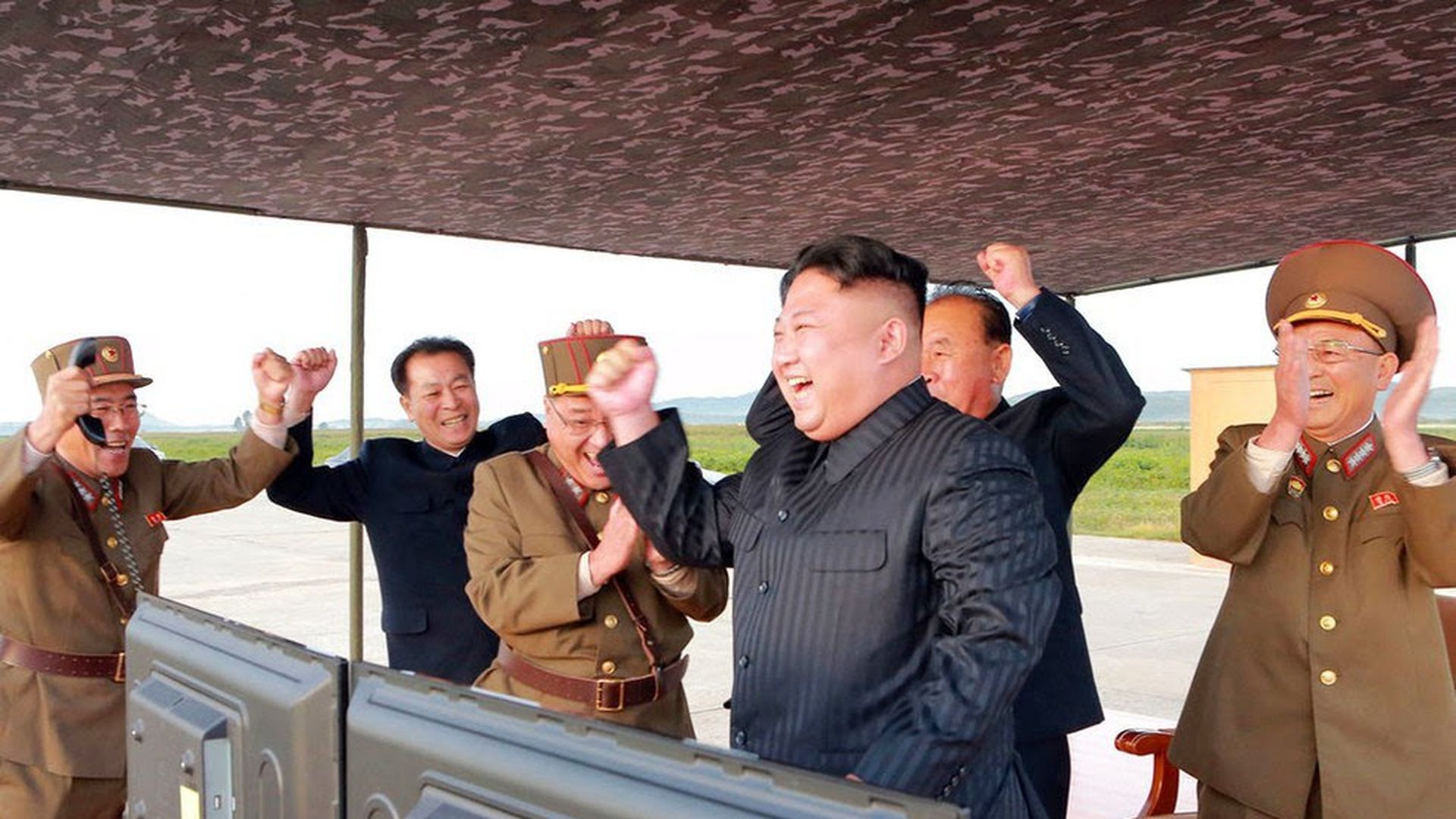 Speaking about North Korea during a preview of Trump's appearance at the United Nations next week, National Security Adviser H.R. McMaster — accompanied by U.N. Ambassador Nikki Haley — told reporters at the top of the White House briefing:
"I think we ought to make clear what's different about this approach is, is that we're out of time, right? As Ambassador Haley said before, we've been kicking the can down the road, and we're out of road."
Breaking: Defiant Kim Jong-un says North Korea is nearing its goal of "equilibrium" in military force with the United States, according to the North's official Korean Central News Agency:
"While the English version of the report was less straightforward, the Korean version quoted Kim as declaring the missile as operationally ready. He vowed to complete his nuclear weapons program in the face of strengthening international sanctions."
In the five weeks since Trump threatened Pyongyang with "fire and fury," North Korea has launched three missiles and tested a hydrogen bomb, AP's Deb Riechmann notes:
"And what have the U.S. and its allies achieved? A new set of U.N. sanctions that even Trump declared a 'small step,' extensive talks and a rhetorical two-step that leaves them where they have been for years."
Go deeper