McMaster: U.S. has 'urgency' to act on North Korea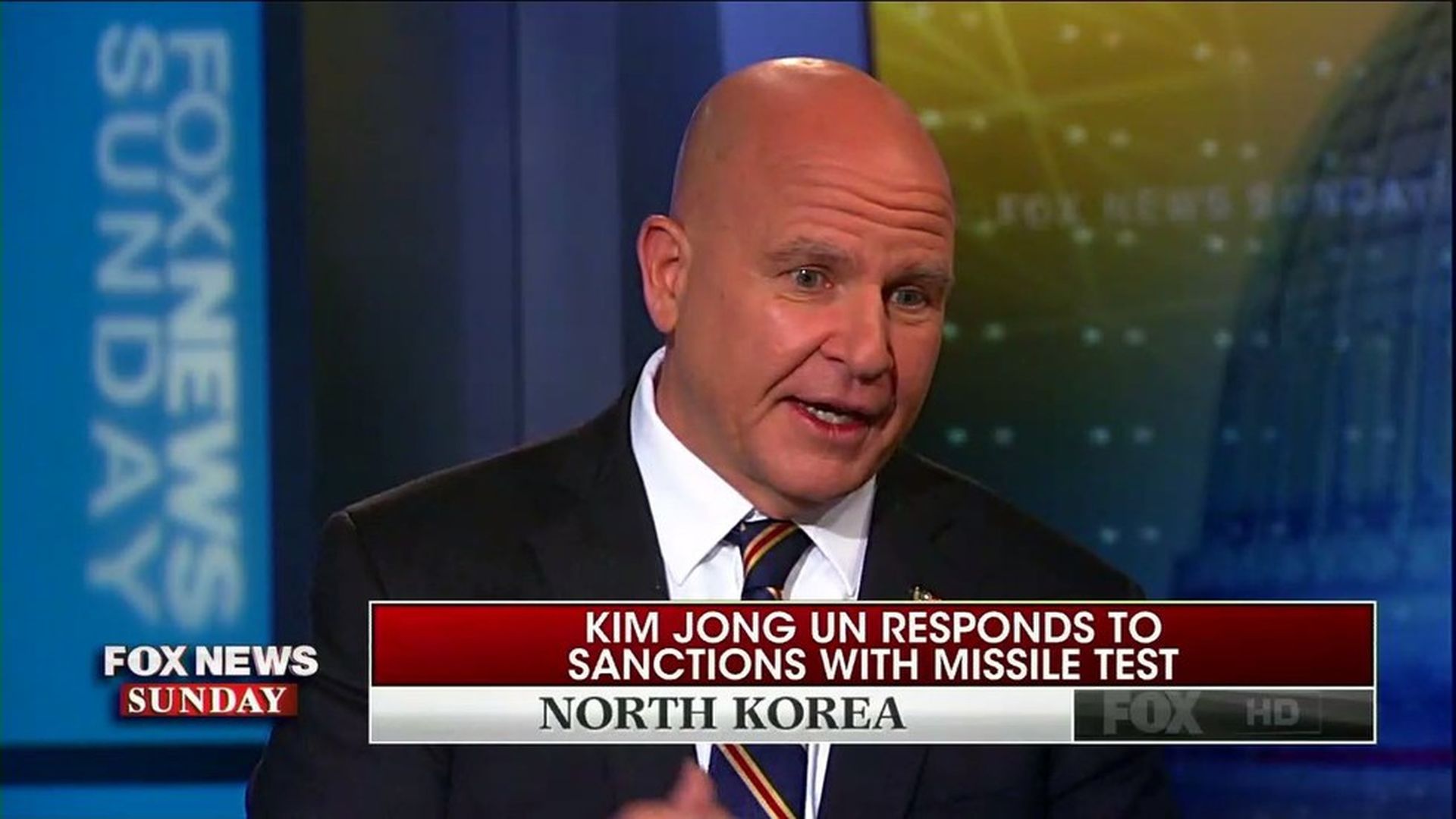 National Security Advisor H.R. McMaster said the situation with North Korea is growing increasingly urgent to Fox News' Chris Wallace on Sunday.
Highlights from the interview:
On North Korea: "This regime is so close now to threatening the United States and others with a nuclear weapon that we really have to move with a great deal of urgency on sanctions, on diplomacy and on preparing, if necessary, a military option.
On the Iran nuclear deal: "It is the worst deal. It gave all these benefits to the Iranian regime upfront."
On whether the White House is better off after Steve Bannon's exit: "What's important is to have an inclusive process, not to try to manipulate into a particular decision or to advance your own agenda ... There were some who try to operate outside of [the National Security Council's] process for their own narrow agendas."
Go deeper