McConnell: Protestors don't "bother me in the least"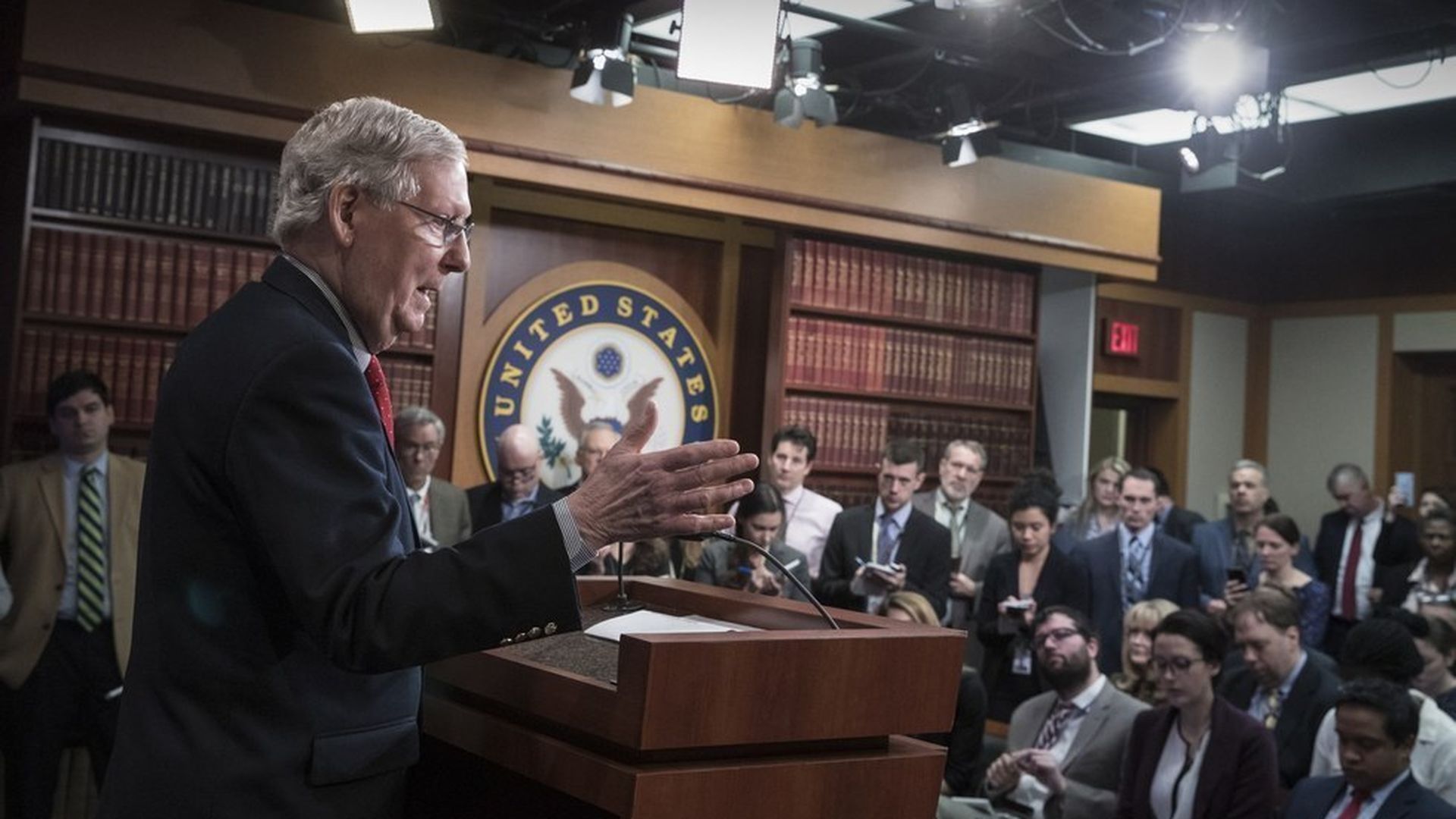 Senate Republican Leader Mitch McConnell appeared briefly at an event for local broadcasters on Tuesday, where he commented on the protests that have met Congressional Republicans in their home district:
"But of all the problems America has, at the bottom of the list, in my view, is people speaking out. I don't think we ought to worry about that. I think people in this wonderful country we have, have a perfect right to do it and it doesn't bother me in the least."
Worth noting: President Trump said earlier Tuesday that his predecessor Barack Obama is "behind" the congressional protests.
All politics is local: McConnell faced angry constituents last week. He noted that one woman who had confronted him later told him she was unemployed. McConnell told reporters after his remarks that his intention with the anecdote wasn't to speculate on the employment status of the protestors. "I have no idea whether they have work or not," he said.
Go deeper