McChrystal: To the world, "America First" sounds like "America Only"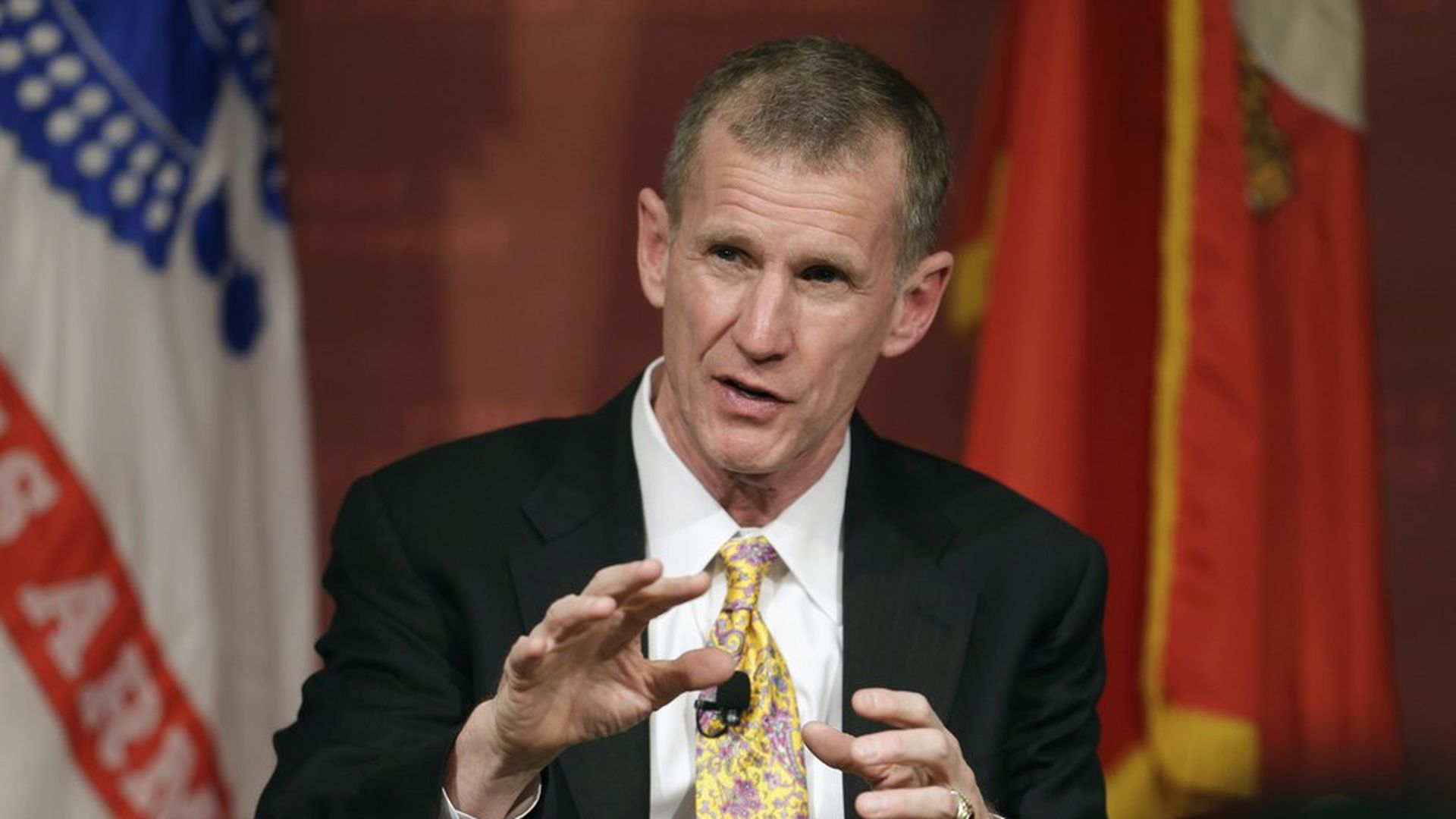 America's foreign policy should focus on its relationships with other nations and how it nurtures those, said retired Gen. Stanley McChrystal on Monday at Fortune's Brainstorm Tech conference in Aspen.
"We're in a world where there are lot of nations that matter, and how we knit together… I think American foreign policy needs to be focused on that," he said.America only: "The mere saying of 'America First' — of course it sounds good! But when you're making a bumper sticker and putting it in a car, what you're saying is 'America Only,'" he said, adding that the country needs to pay more attention to how it presents itself to people around the world.Trump's leadership: "I don't think his hair would have passed my command standards," said McChrystal when asked to assess Trump's leadership level. Leadership book: McChrystal is currently writing a book with two co-authors about leaders throughout history, pairing several of them and analyzing their styles. Though it's not been decided, McChrystal would like it to be titled, "Leaders: A general theory of relativity," he said. Not about the tech: McChrystal, whose firm helps companies with their technology and strategy implementations, says the problems are never about either of those things — it's about getting the company to change its behavior.
Go deeper