McCain will oppose "anti-defense" budget nominee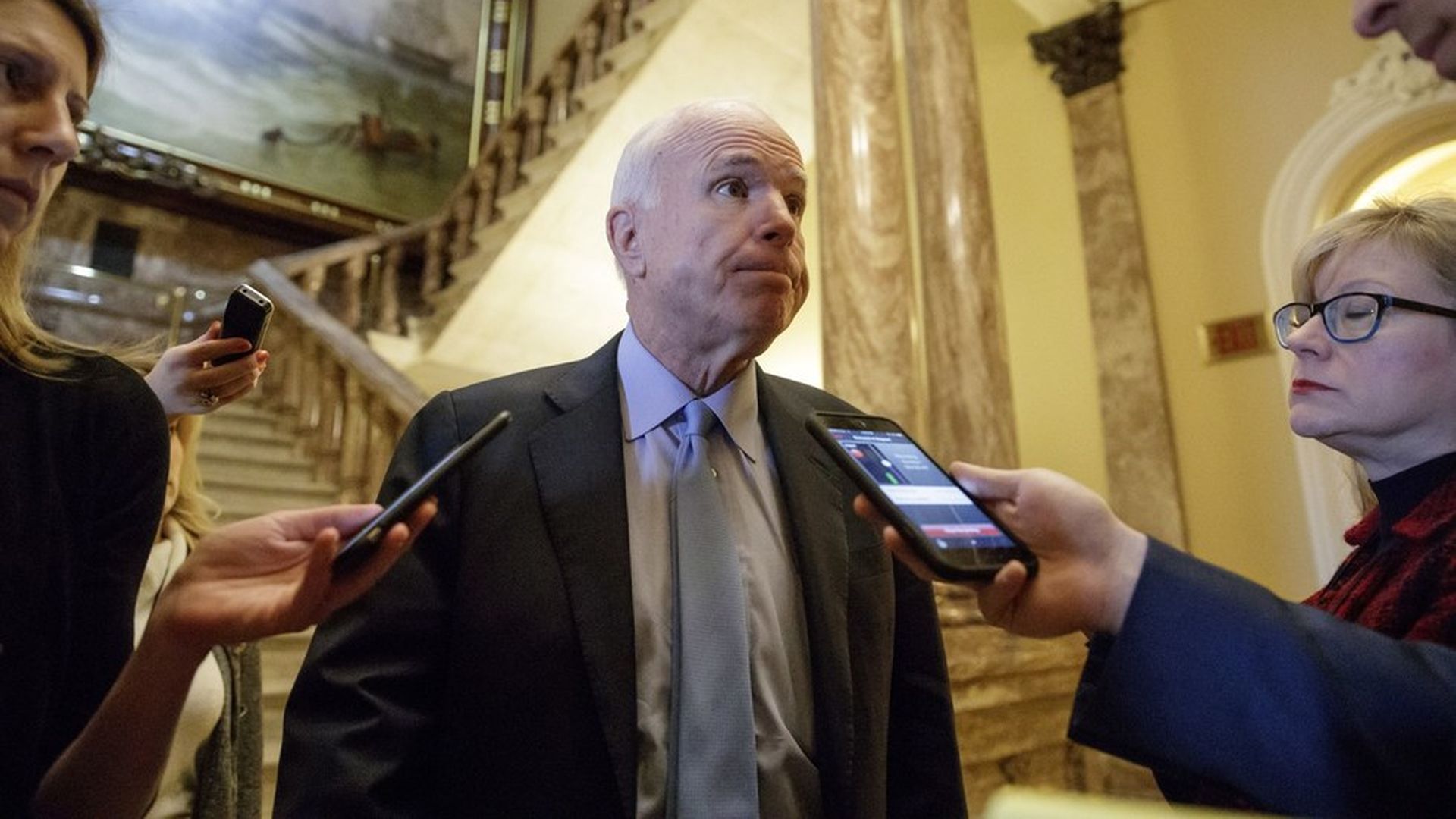 In a hallway interview with reporters, John McCain discussed tomorrow's vote on Trump's OMB pick Mick Mulvaney.
I'm voting against him, most likely…He's anti-defense. He voted to remove all our troops from Afghanistan. That's bizarre.
McCain added that he doesn't know about other colleagues who have concerns about Mulvaney.
Go deeper