McCain to return to Senate Tuesday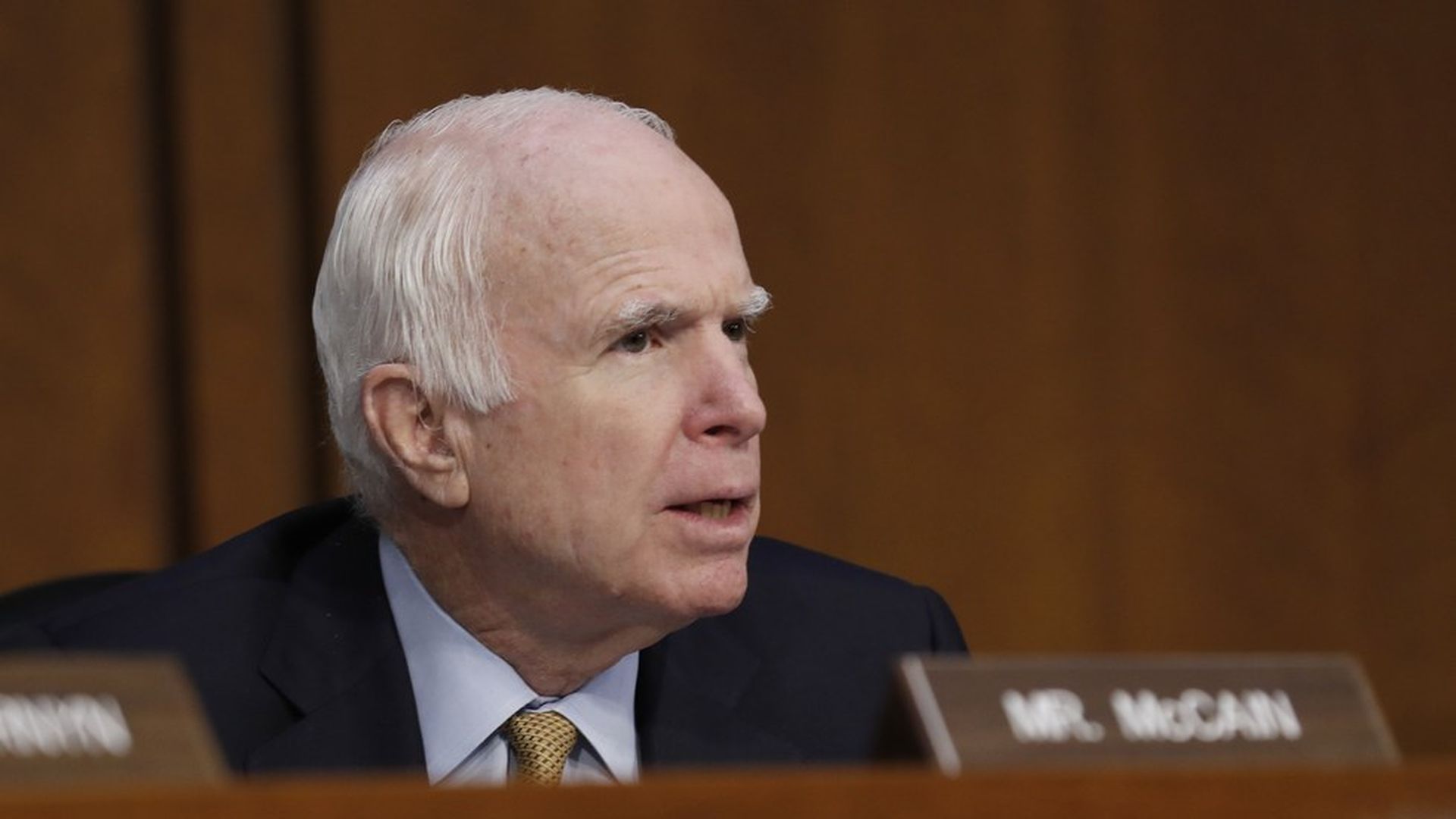 Senator John McCain will return to the Senate on Tuesday, just six days after announcing he had been diagnosed with an aggressive form of brain cancer, his office announced Monday night.
The statement: "Senator McCain looks forward to returning to the United States Senate tomorrow to continue working on important legislation, including health care reform, the National Defense Authorization Act, and new sanctions or Russia, Iran and North Korea."
A key vote: Mitch McConnell plans to hold a vote tomorrow to move forward with the repeal of the Affordable Care Act, and McCain's vote could be crucial with those efforts hanging in the balance.
Go deeper