McCain: Congress lacks credibility to conduct Russia probe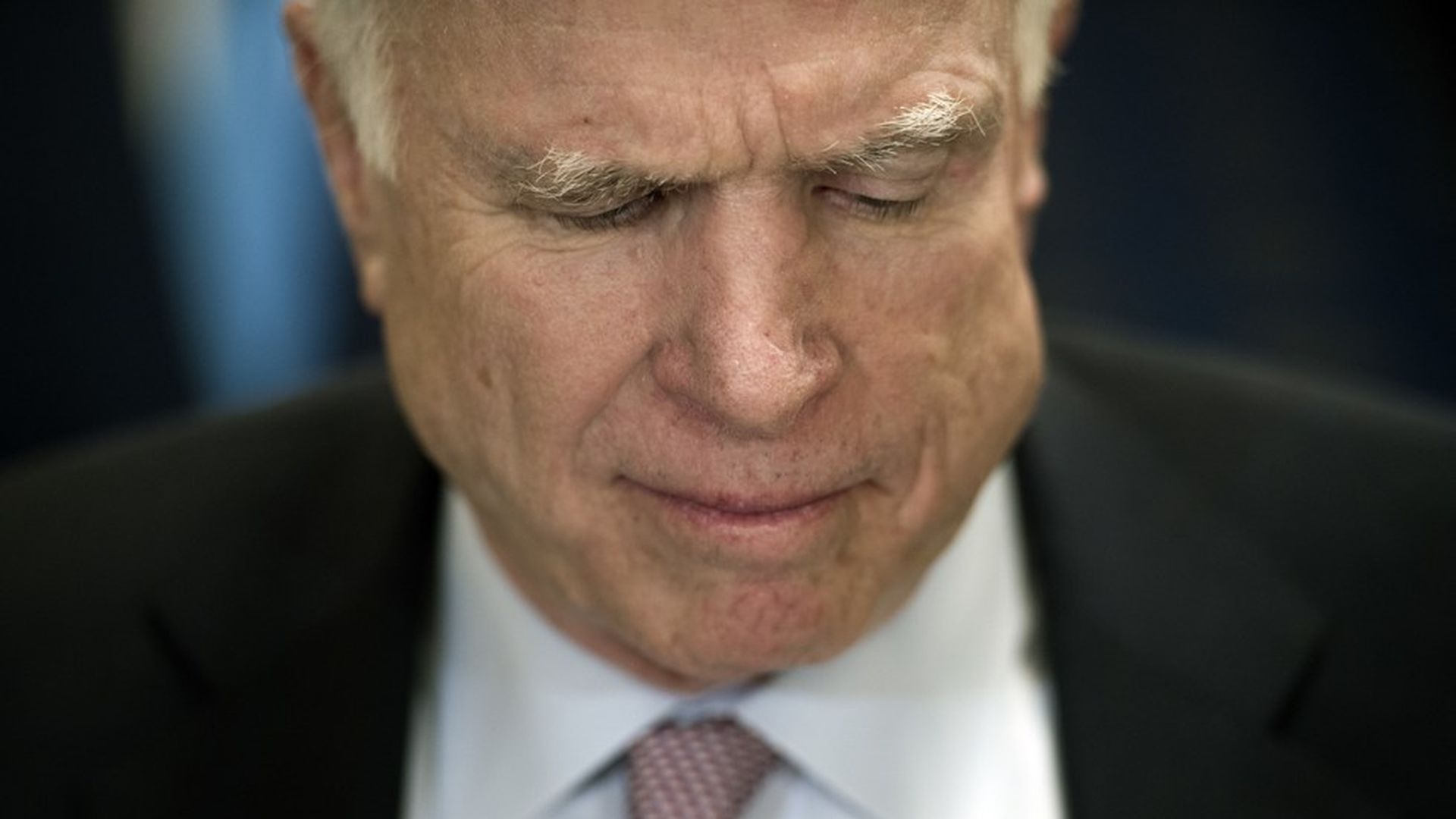 John McCain told MSNBC Congress no longer has the "credibility" to handle an investigation into Russia's election meddling, and is calling for an independent panel.
His comments came after House Intelligence Chairman Devin Nunes bypassed his own committee to alert the president (and the public) that his team may have been inadvertently surveilled, raising questions about his ability to conduct an apolitical investigation.
To complicate matters further, the committee's top Democrat later claimed there was "more than circumstantial evidence" that Trump aides colluded with Russia.
McCain called the back and forth "bizarre," and said it was a sign Congress couldn't handle such a sensitive investigation.
Go deeper