McCain: Congress doesn't answer to Trump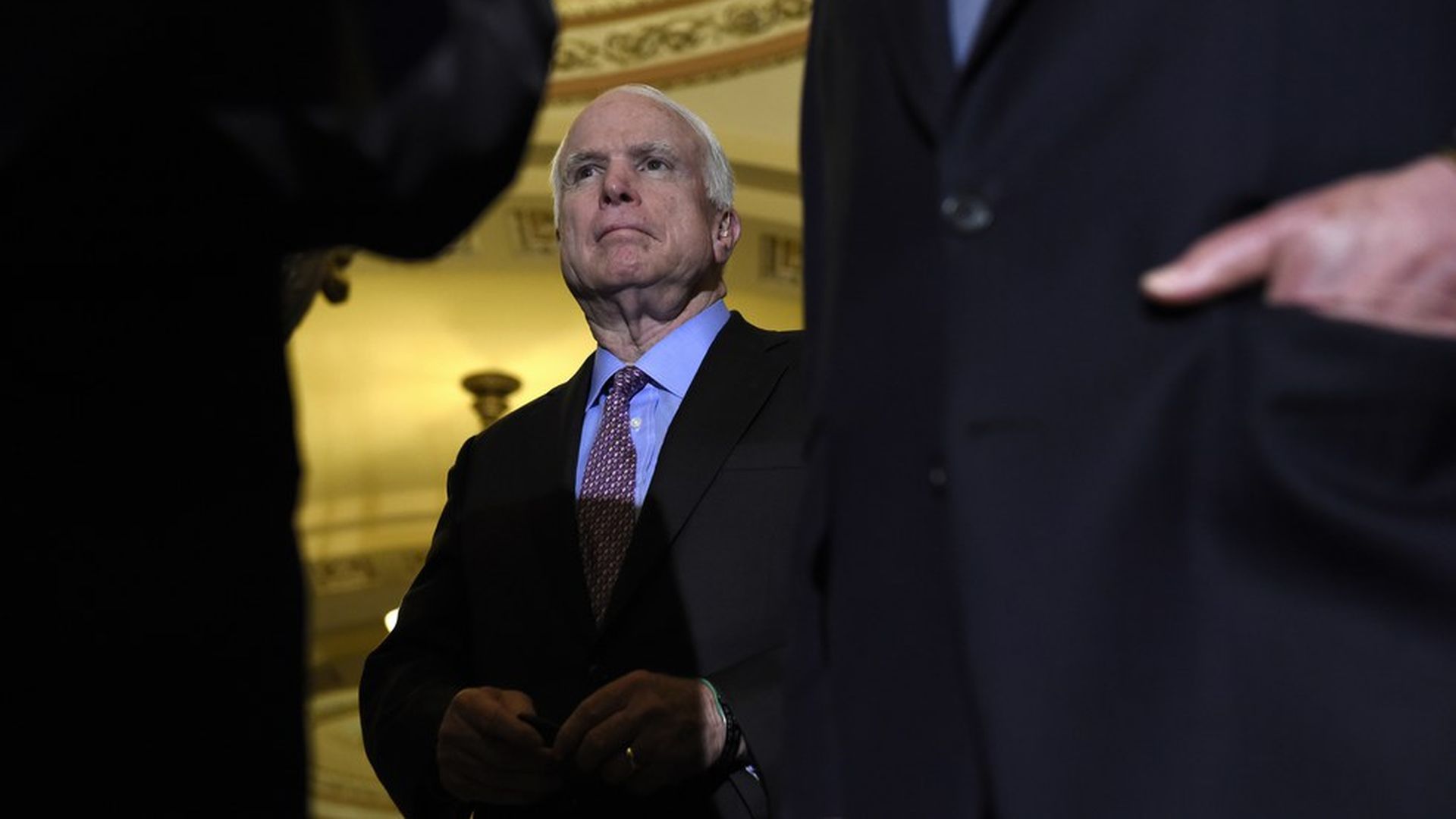 Sen. John McCain urged colleagues to "identify as members of Congress more than our partisan affiliation" in a Washington Post op-ed published Thursday.
Key take-aways:
On working with Trump: "We must respect his authority and constitutional responsibilities. We must, where we can, cooperate with him. But we are not his subordinates. We don't answer to him. We answer to the American people."
On the U.S. government: "It relies on compromise between opposing sides to protect the interests we share. We can fight like hell for our ideas to prevail. But we have to respect each other or at least respect the fact that we need each other."
On white supremacists: "There is nothing in their hate-driven racism that can match the strength of a nation conceived in liberty and comprising 323 million souls of different origins and opinions who are equal under the law."
Go deeper