McAuliffe's pitch to states: Prepare for cyber threats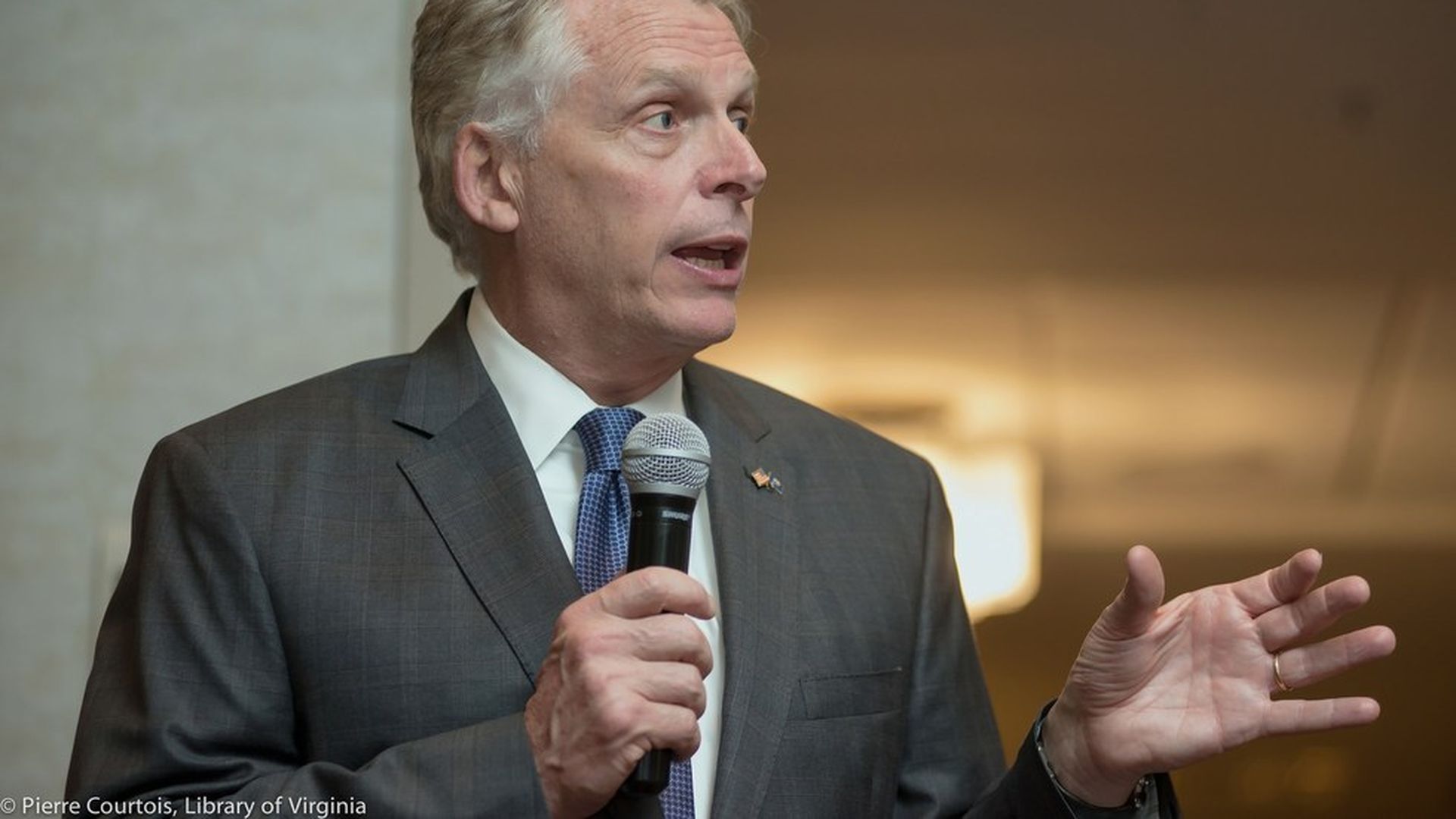 Virginia Governor Terry McAuliffe is in San Francisco this week with one goal: To spread the gospel of good cybersecurity practices.
"We, at the state level collectively have more data than the federal government," McAuliffe said on Tuesday at annual RSA conference.
"We should have a nationwide framework, I should not be doing this as a governor," he said. But "due to partisan politics, you can't get Congress to agree on stuff."
Report card: As chairman of the National Governors Association, McAuliffe has led efforts to create a cybersecurity checklist for new governors. In his opinion, about 10 to 15 states have taken solid precautions to prepare for cyber attacks, as many are doing "an okay job," and the rest are just not up to par. Of course, McAuliffe puts Virginia in the first group.
Next steps: Without disclosing much detail, McAuliffe mentioned that he'll soon have more to announce regarding data-sharing between states and the federal government, something he's pushed for.
Go deeper