McAuliffe, Shuster talk infrastructure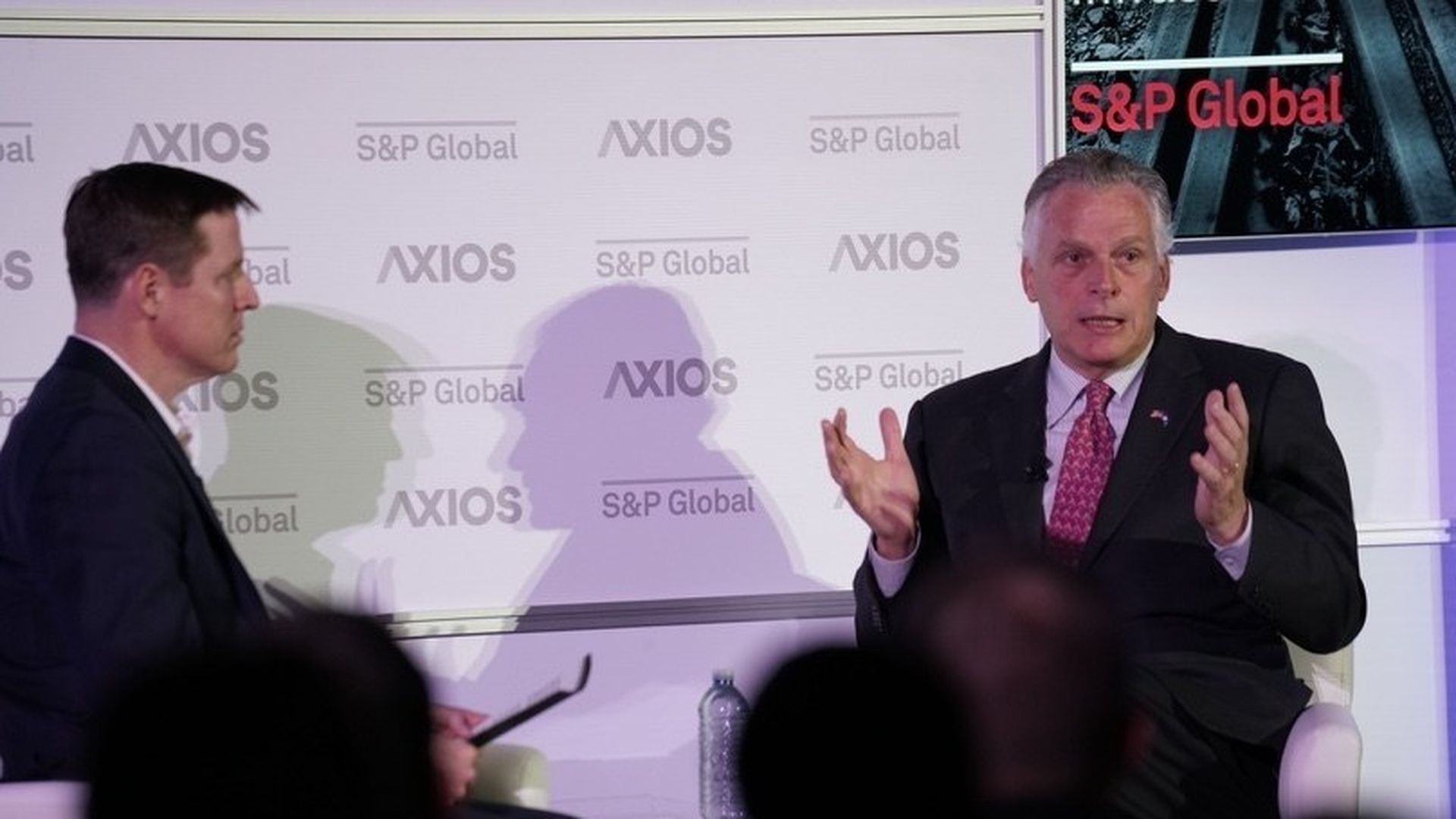 Axios hosted Virginia Governor Terry McAuliffe and House Transportation Chair Bill Shuster on Tuesday at "The Journey from Route 66: A Conversation on America's Infrastructure" to discuss infrastructure investments. In case you missed it...
Shuster sees Trump's infrastructure bill as a "sweet chaser" in order to get Democrats on board for other GOP initiatives like healthcare.
Shuster's infrastructure timeline: "We have not developed a plan, we're still waiting to get a few people in the right places in the administration." He hopes it'll be in place next spring ahead of the 2018 midterms.
McAuliffe's message to "one-man wrecking crew" President Trump: "Don't build walls, take walls down. 95% of the world's customers live outside America….You gotta go where the customers are, you can't put walls up. Tear them down."
McAuliffe's goals for the future: Invest in Metro and high-speed rail since "we have to get cars off the roads."
Go deeper