Mattis' unannounced visit to Afghanistan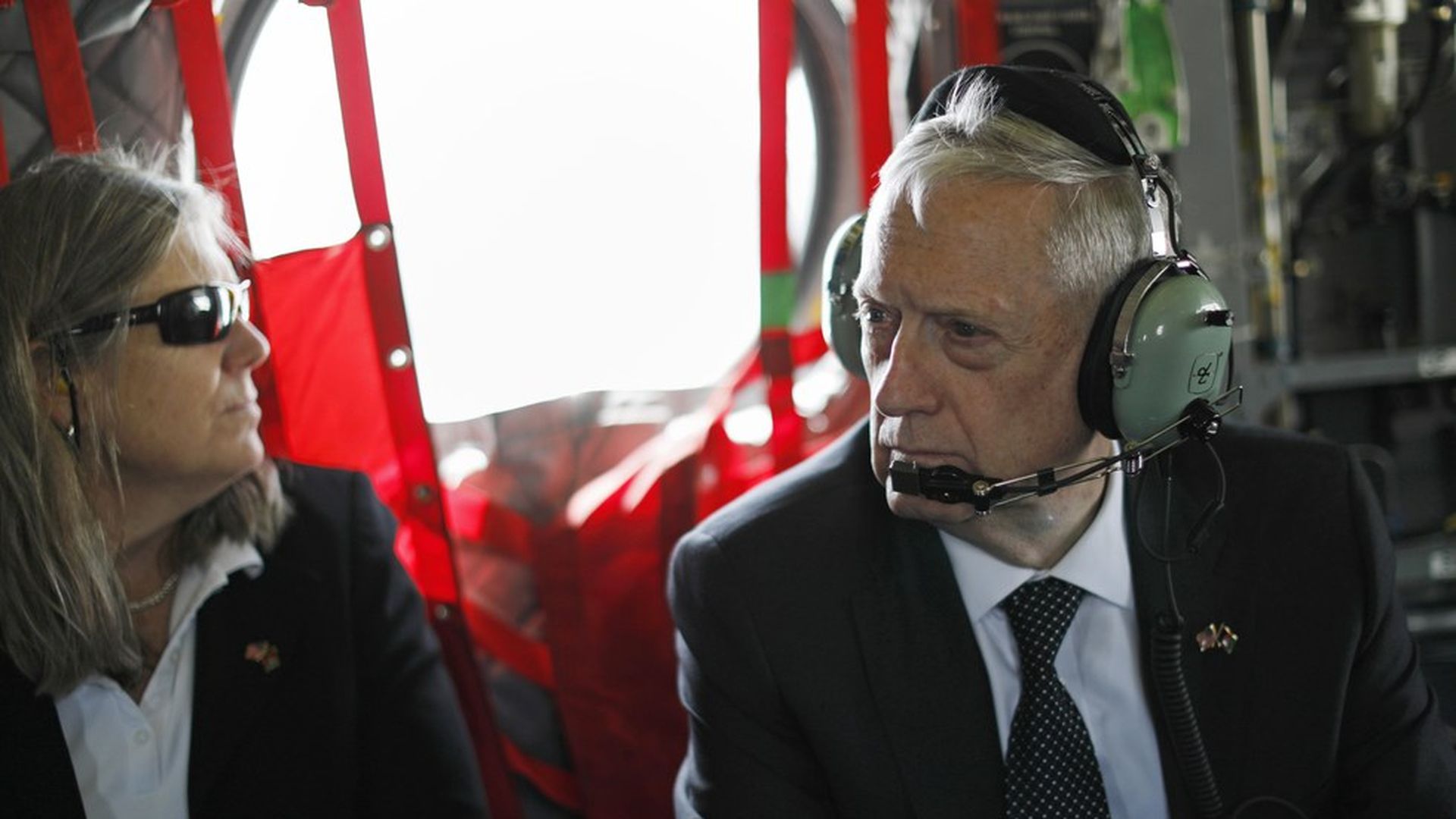 Defense Secretary James Mattis made an unannounced visit to Afghanistan Monday just hours after his Afghan counterpart, Abdullah Habibi, resigned after a fatal Taliban attack on the military, per Yahoo News.
The attack left more than 100 soldiers killed or wounded, and signals the Taliban's growing strength in the area. Afghans blasted the government for not doing more to defend its forces, but Habibi argued in a press conference Monday that "nobody in the world has been able to prevent such attacks."
Next steps: Mattis, who previously served with the U.S. military in Afghanistan, said he is compiling an assessment for Trump on the conflict. He is the second senior U.S. security official to visit Afghanistan this month — National Security Adviser H.R. McMaster traveled to Kabul in the days after the U.S. dropped a MOAB on ISIS hideouts in the area.
Go deeper