Mark Cuban on Trump, 2020 and "the edge"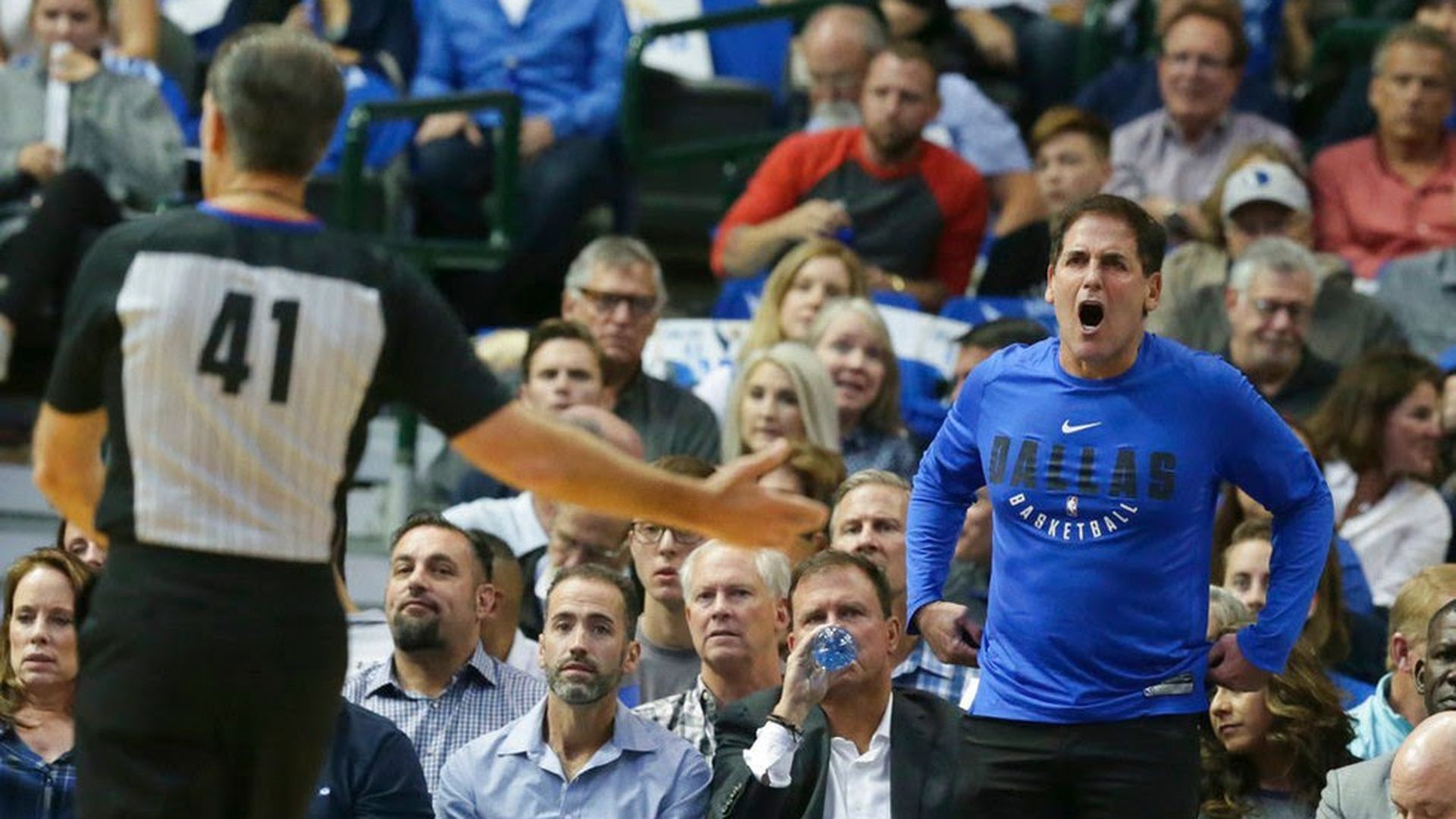 Mark Cuban tells Maureen Dowd that the chance he'll challenge Trump in 2020 is 10%, "maybe 11":
"I met the voluble owner of the Dallas Mavericks at Jean-Georges in the Trump hotel at Columbus Circle, where he keeps an apartment. ... He ambles into the three-star Michelin restaurant in his usual jeans and Adidas kicks."
"When I ask if he would run as an independent, he replies: 'Probably, or a Republican. I'm registered as an independent. I mean, I'd rather do it as an independent.'"
"The 59-year-old, who got rich with one of the first online streaming companies, has been described as 'Trump without the crazy.' He calls Trump batty but has also written that it's good to have 'the edge,' when 'people think you're crazy and they are right, but you don't care what they think.'"
"Asked if he would send the Mavericks' former player Dennis Rodman to negotiate with Little Rocket Man, he replies, 'Why not?'"
The matchup: "Trump and Cuban are testosterone twins in some ways. Both savor poking elites and flouting convention. Both have owned sports teams and love making movie and TV cameos. Both say the government has conspired against them."
Go deeper