Manchin and Heitkamp become first Senate Dems to back Gorsuch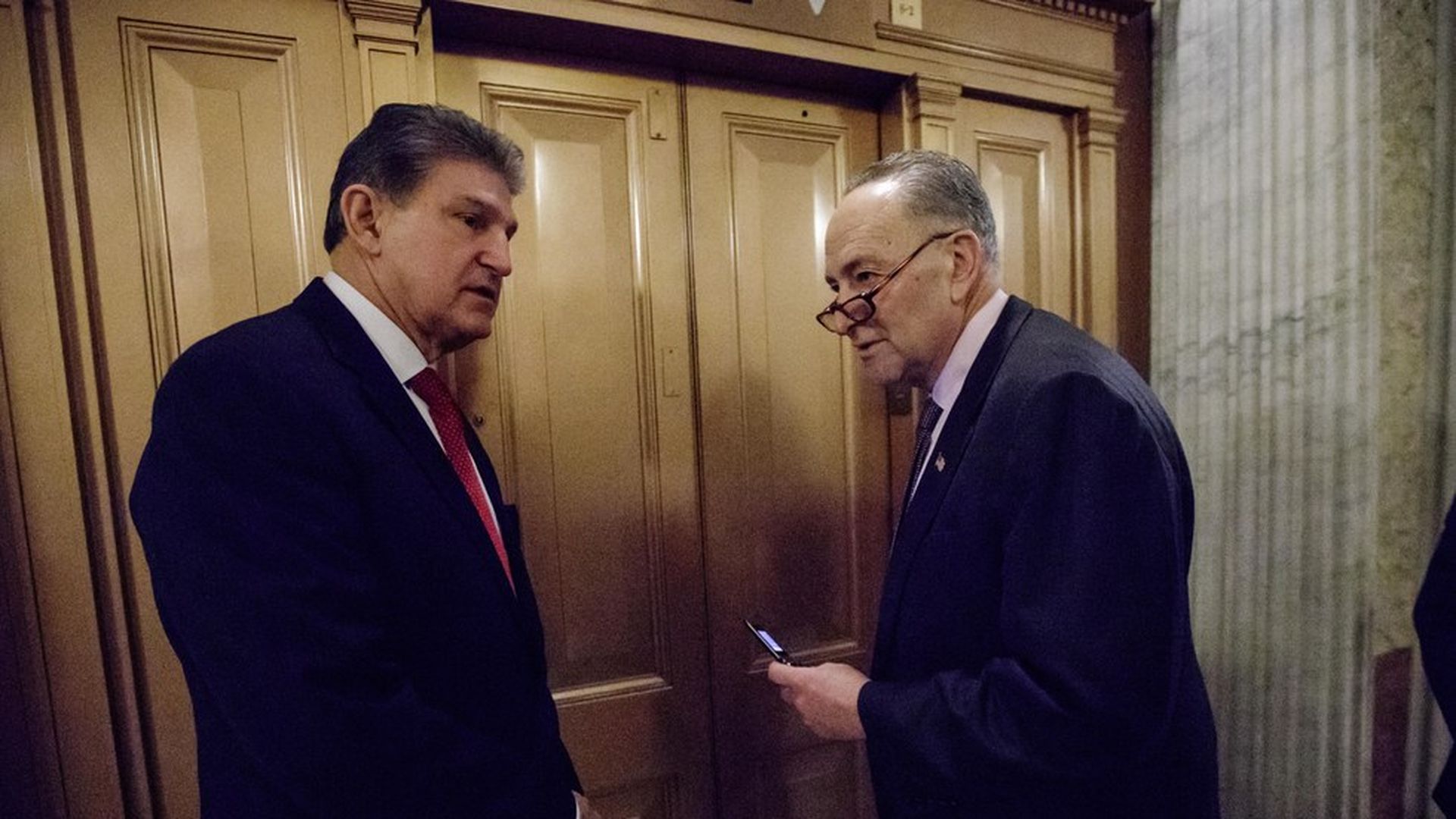 Joe Manchin, the moderate West Virginia Democrat, became the first Senate Dem to announce he'll vote in favor of Neil Gorsuch on Thursday. Shortly thereafter, Heidi Heitkamp of North Dakota followed suit.
The context: Minority Leader Chuck Schumer plans to launch a filibuster, meaning Republicans need eight Dems to break ranks to avoid having to "go nuclear" and force Gorsuch through with a simple majority. Other Dems are skeptical of the filibuster plan, but Manchin and Heitkamp have gone a step further in saying they'll vote to confirm Gorsuch.
Why it matters: We said earlier that Manchin's move could provide an opening for other Dems who don't want to battle the GOP over Gorsuch. With two now having jumped ship, this is turning into a major test of the Dems' resolve.
Go deeper