Majority of Americans oppose transgender bathroom laws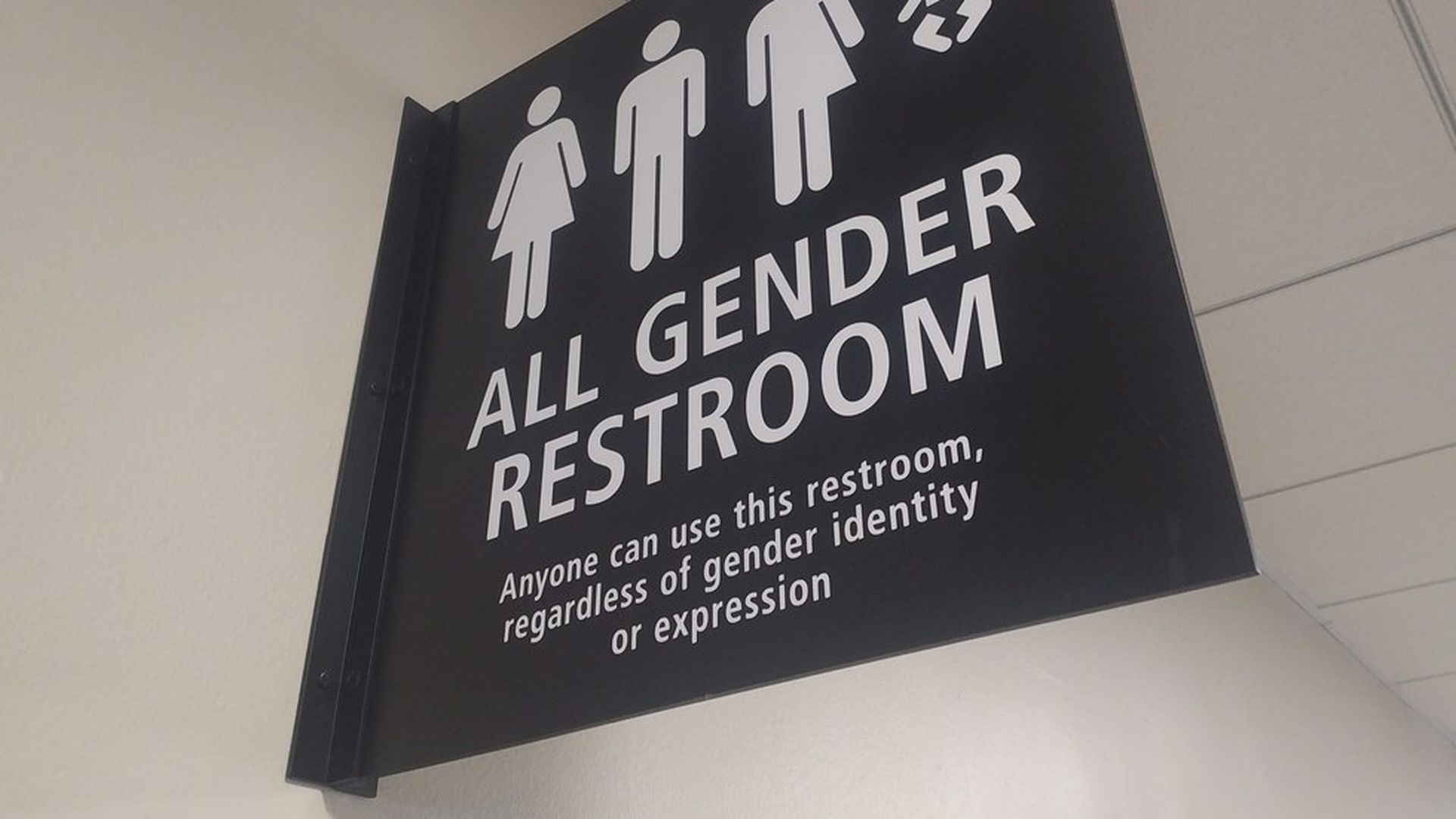 A new poll from the Public Religion Research Institute shows that 53% of Americans oppose laws forcing transgender people to use the bathroom corresponding to their birth sex, per Reuters.
A partisan split is clear. Majorities of Democrats and independents oppose such laws — at 65% and 57% respectively — but, on the flip side, 59% of Republicans support them.
The state of play: North Carolina's bathroom laws have seen continued controversy — most significantly, the NBA's decision to move its All-Star Game in response — but Texas' legislature has taken steps in recent days to advance a similar bill. And the Supreme Court punted a ruling on the issue after the Trump administration rescinded Obama-era federal guidance for bathroom use in public schools.
Go deeper