Macron's top priorities for France and Europe​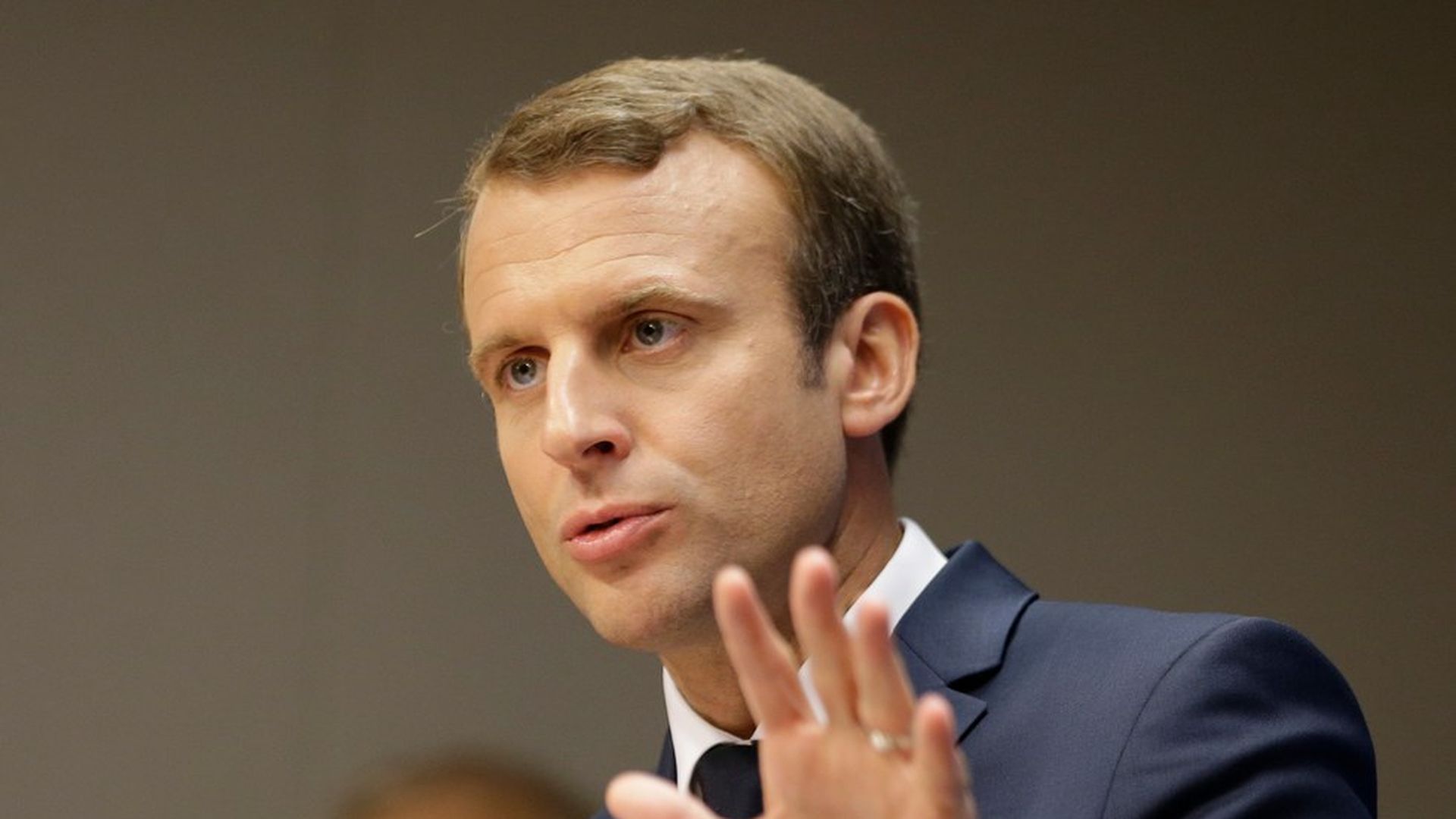 At the Bloomberg Global Business Forum on Wednesday, French President Emmanuel Macron said his main goals for France and Europe is to become:
"[A] leader on climate change, because it's good for my people, it's good for business, it's good for innovation. How to be a leader of this new finance, which should be more useful for people, with less inequalities and uncontrolled imbalances. And how to be a leader of artificial intelligence and transformation of the new industrial world... and in order to be more adapted to the economic cycles of this new environment, we want to invest much more on education and training, because that's one of the most critical battles of this new world."
Key quotes:
"We are in a very specific moment. We have a lot of global challenges: climate change, migrations, terrorism -- and for that, we do need multilateralism."
"We need strong commitments for different nations and organizations, but we need strong commitment from private sectors, as well, because this multilateralism is not just in the government's hands... As for that, my willingness in France and in Europe is to have a very pro- growth, but as well, in a certain word, transformation agenda.
On business' role in combatting climate change: "If you want to be part of this game, if you want to take your part of responsibility, change the business model and the financial model... Let's dedicate [a] specific amount of financing to this kind of behavior. And let's favor the switch from the ancient world to the very new one, because, on the mid to long run, that's a very good decision."
Plans for Europe: pass labor reform to adapt to economy of innovation, launch a reform of education "because you need qualified and skilled people," invest 15 billion euro in order to train and retrain people, and reform public spending.
Go deeper