Macron's party wins majority in French parliamentary elections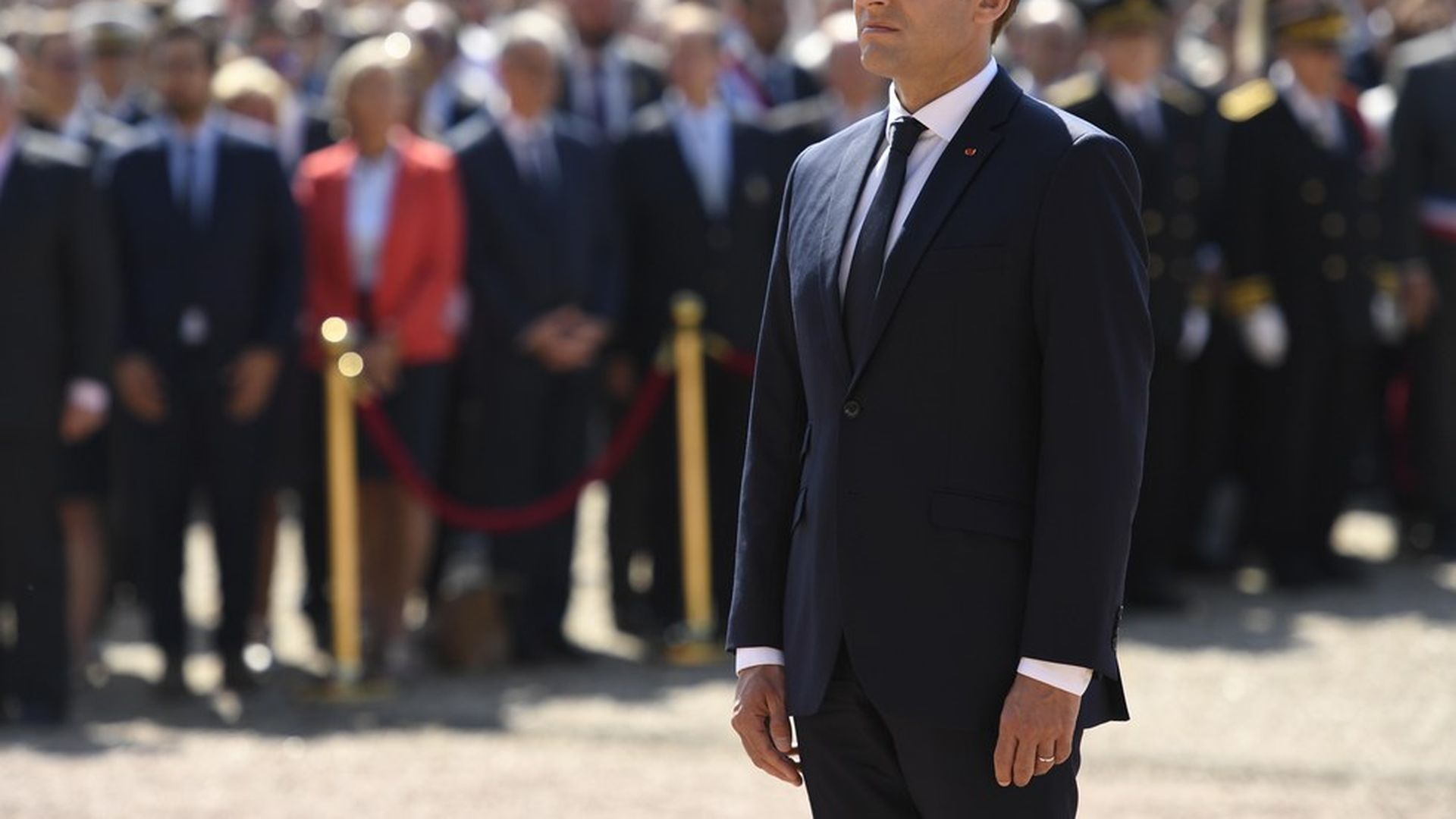 Emmanuel Macron's newly-formed Republique en Marche party is projected to have won at least 355 seats in Sunday's parliamentary election, meaning France's new president will have a parliamentary majority. Other takeaways:
Turnout was historically low, in a sign of disillusionment with the state of French politics.
Frederic Dabi of the IFOP polling firm told the AP that another factor could be the considerable confusion in France surrounding Macron's party, which recruited first-time candidates from both right and left of center, and has shaken up the traditional partisan divide.
Marine Le Pen of the far right Front National won a parliamentary seat for the first time, though results were mixed for her party.
What's next: Macron, 39, has won landslides in the presidential and parliamentary elections in a stunning political rise. Now all the power is in his hands, and expectations will weigh heavy on his shoulders as he sets out to govern.
Go deeper