Lunar New Year: The latest sign of China's economic slowdown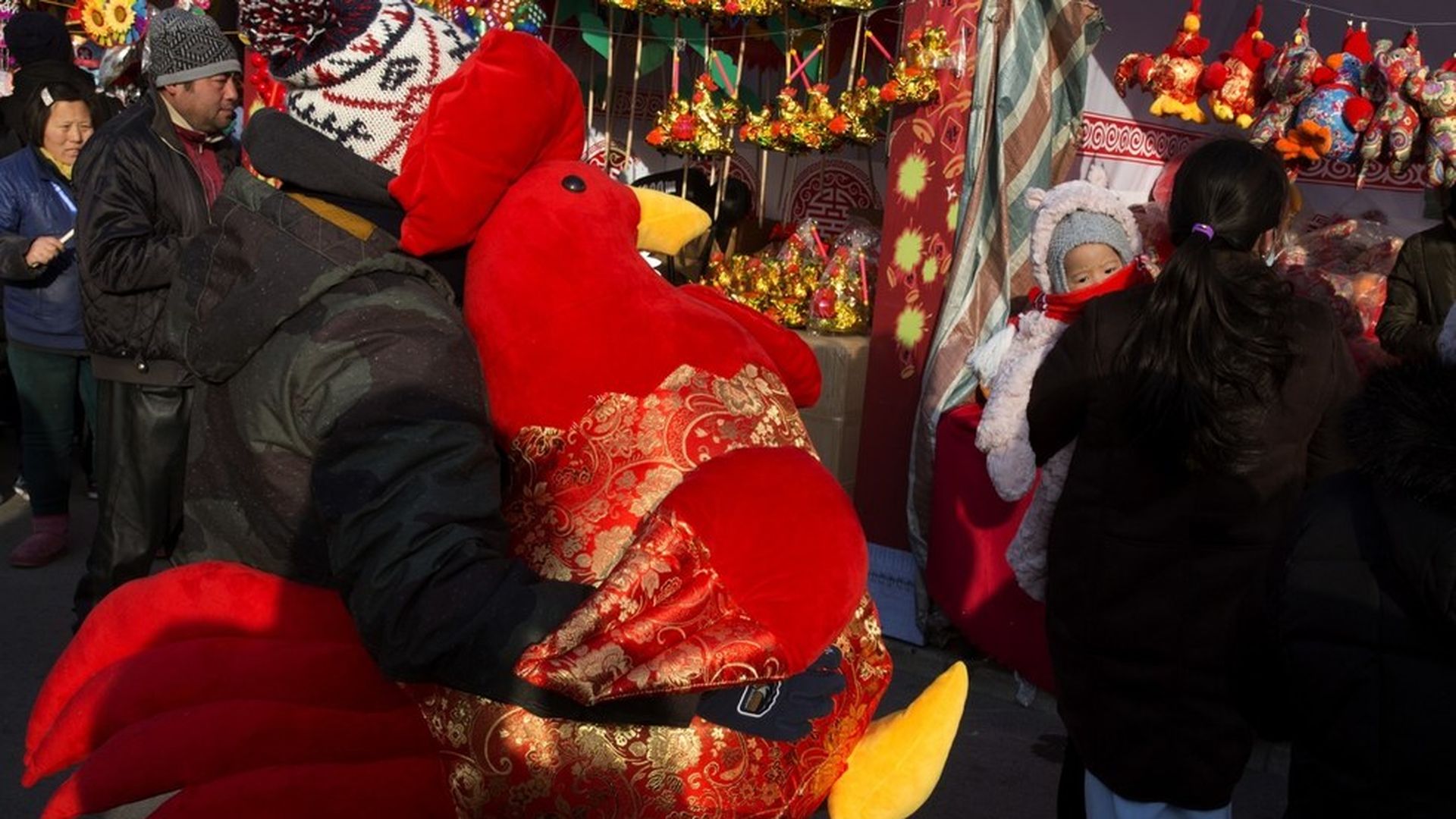 Lunar New Year in China is the world's largest annual migration, but fewer Chinese will have to make the return thrip this year.
The Telegraph reports that thousands of travelers will remain in the rural birthplaces after the holiday rather than return to big cities, out of fear of rising prices and dwindling employment opportunities.
As Chinese economic growth slows—2016's 6.7% rate was the slowest in a quarter century—Chinese officials have tried to support the economy with easy lending. But rising debt levels have also led officials to cut back on this stimulus and shrink the number of low-skilled jobs.
Why it matters: With China now also facing the twin threats of foreign, low-cost competition and automation, trade negotiations with the largest source of American imports may simply hasten the migration of manufacturing to countries, like Vietnam with even cheaper pools of labor.
Go deeper