London mayor: A new "horrific terrorist attack"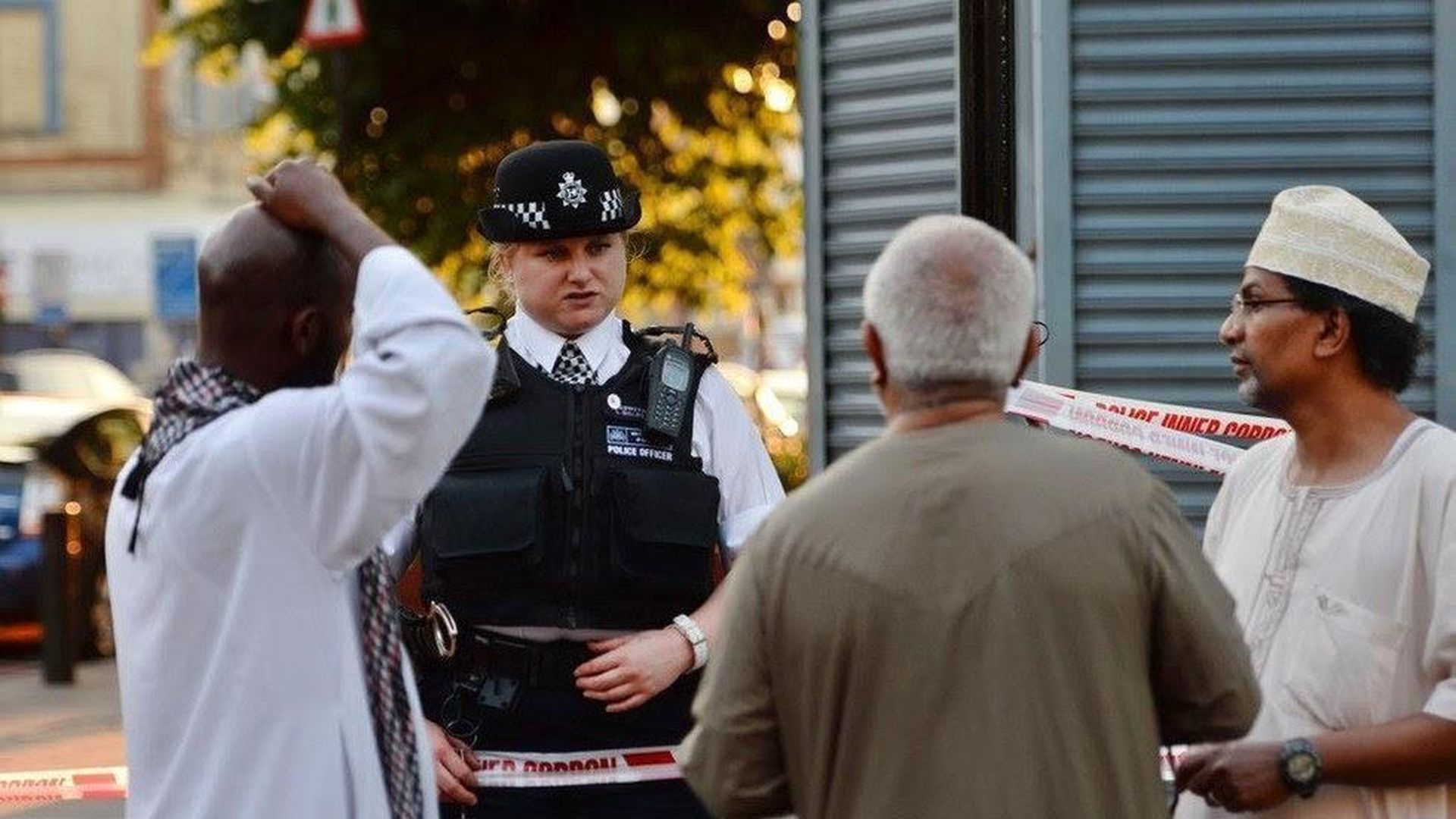 Another horrible van attack in London overnight — this time outside a well-known mosque, with worshippers marking Ramadan.
Reuters: "A van plowed into worshippers leaving a London mosque on Monday, injuring 10 people in what witnesses said was a deliberate attack on Muslims."
"The incident was being treated as a potential terrorist attack said Prime Minister Theresa May, which if confirmed would make it the fourth since March in Britain and the third to involve a vehicle deliberately driven at pedestrians."
"Police said the suspected van driver, aged 48, had been detained by members of the public before being arrested on suspicion of attempted murder."
Why it matters: This is another incident in a frightening season, foreign and domestic — from the shooting of a congressman to repeated terrorist attacks. "Rage Is All the Rage," columnist Peggy Noonan wrote in The Wall Street Journal this weekend.
Go deeper