Lax gun laws mean armed protests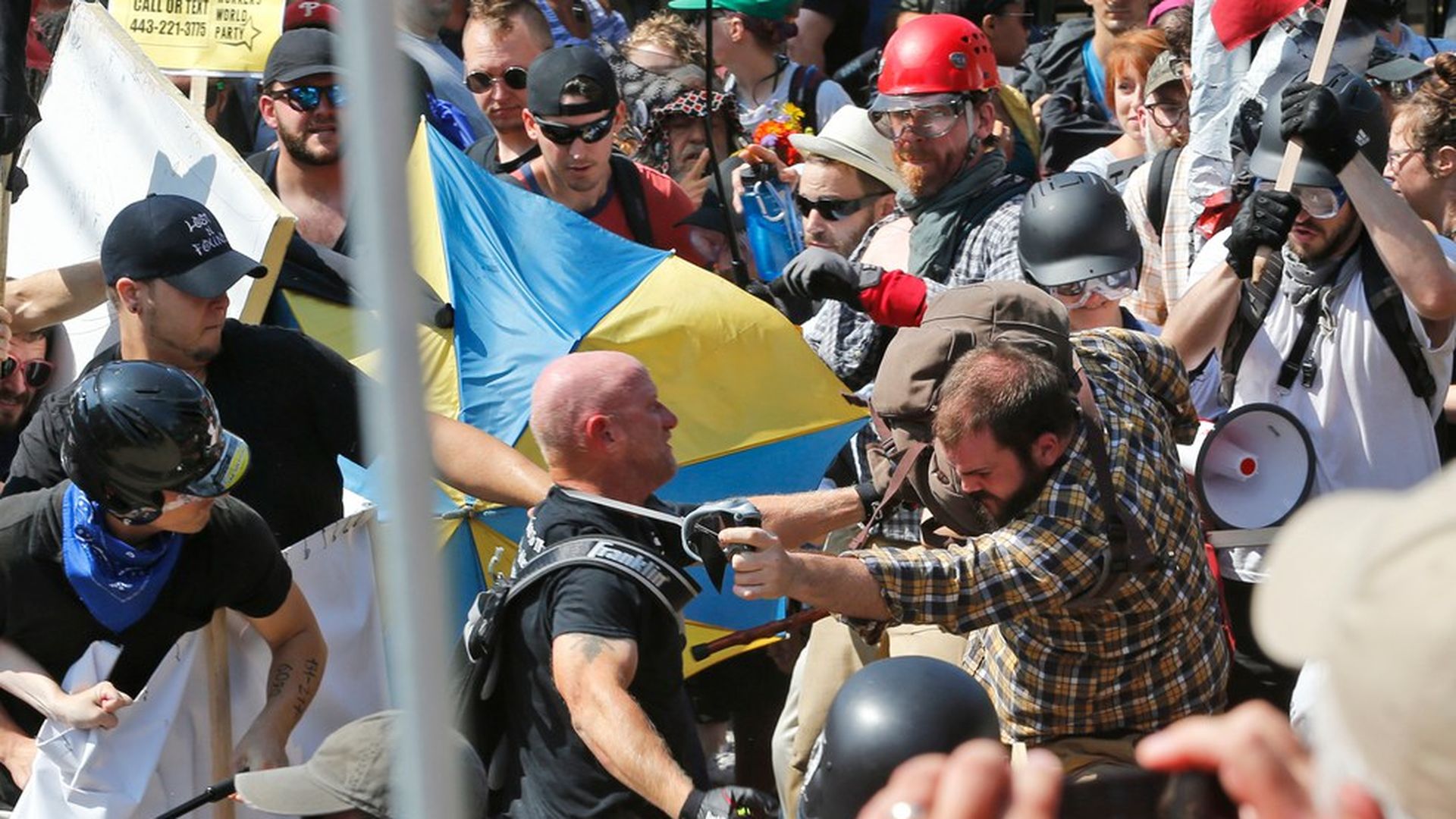 The protestors and counter-protestors carrying guns in Charlottesville, Virginia weren't disobeying the law. Virginia allows people to carry guns openly and without permits. Around the country, white supremacists and Antifa protestors are taking advantage of lax gun control laws to bring firearms to tense demonstrations that could quickly turn violent, per Politico.
Why it matters: 45 states allow some form of open carry. "We are simply passing time until the proverbial 'Hatfield and McCoy' incident occurs," former FBI supervisory special agent James Gagliano told Politico.
Worth noting: The ACLU, which defended the rights of white nationalists to protest the removal of Robert E. Lee's statue in Charlottesville, recently announced it will no longer back armed hate group protestors.
Go deeper