Lawmakers call for U.S. troop withdrawal from Afghanistan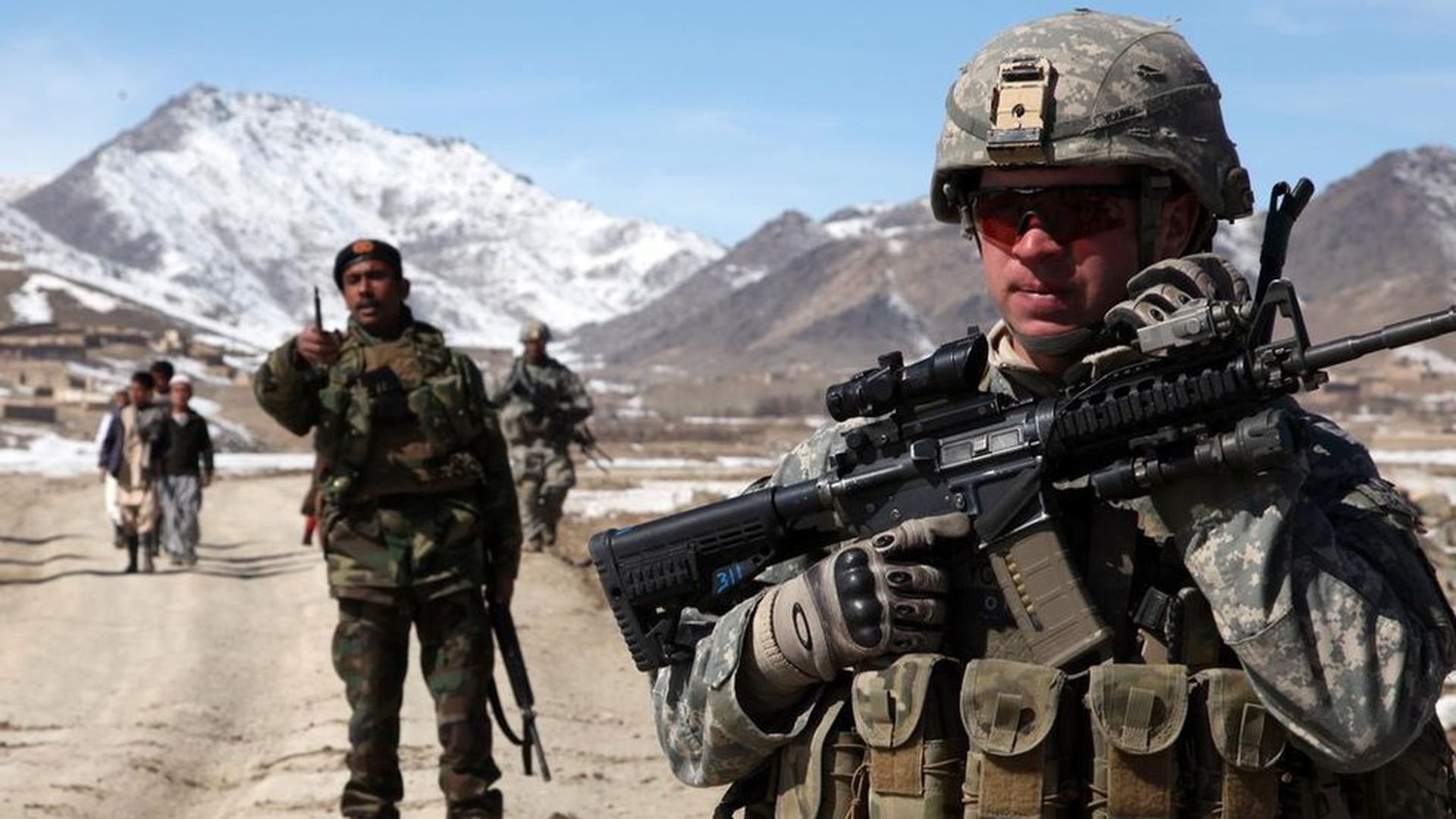 Reps. Walter Jones and John Garamendi have introduced a resolution calling for the withdrawal of U.S. troops from Afghanistan. Jones pointed out that the "last debate we had on Afghanistan was in 2001" and "16 years later we've had no debate" on George W. Bush's AUMF.
But…CENTCOM commander Army General Joseph Votel and Army General John Nicholson told Congress the mission would need additional forces to be effective. There are currently about 8400 troops in Afghanistan.
Russian military expansion: When asked about Russia's recent moves into Afghanistan to give supplies to the Taliban, Jones brushed it off: "Let the Russians have it."
Support from the Trump Admin: On the campaign trail, Trump signaled he would be supportive of a new declaration of war. Plus, Defense Secretary Jim Mattis wrote in 2015 that a declaration of war with support from "a majority in both parties in both houses of Congress, will send an essential message of American steadfastness to our people and to the global audience."
Go deeper