Key senator rolls out his tech agenda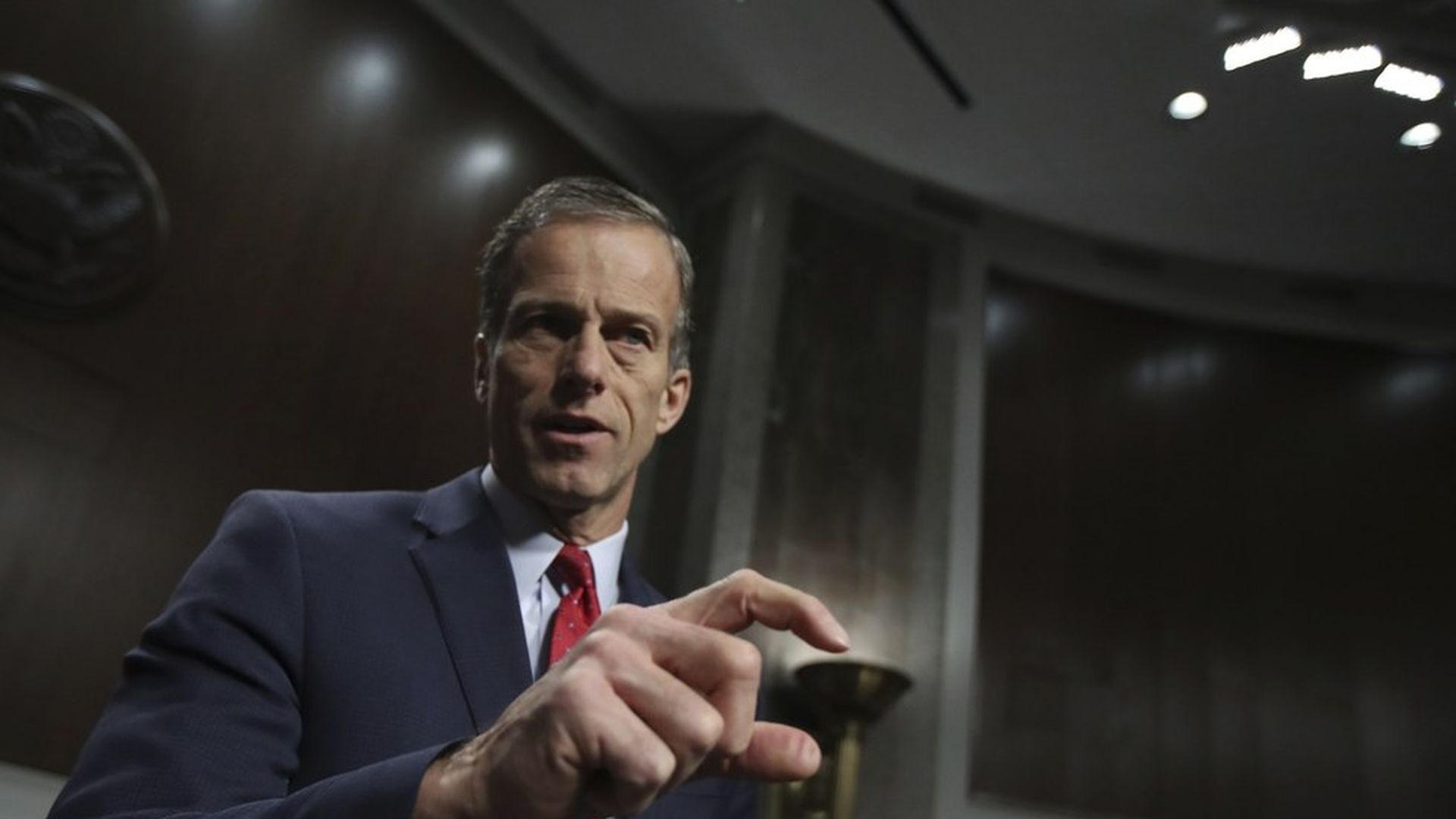 Sen. John Thune, who chairs the Senate's powerful Commerce Committee, announced his tech plans for the next two years at conference on Monday:
Passing a bill to encourage the deployment of government-held wireless airwaves
Doing more to expand internet access through standalone laws and in President Trump's rumored infrastructure plan
Using legislation to settle the long-running debate over how to protect net neutrality, or the idea that all content should be treated equally by internet providers
Overhauling the laws governing the FCC
Keeping an eye on the development of self-driving cars.
The bigger picture: Many of Thune's priorities line up with those of his House counterpart, Oregon Republican Greg Walden. The question now is how they will work together on issues like broadband deployment and net neutrality. Thune will work closely with newly-named FCC chairman Ajit Pai, who also opposes net neutrality and has been in favor of overhauling the agency.
Go deeper