Key House Republican won't guarantee same level of coverage as Obamacare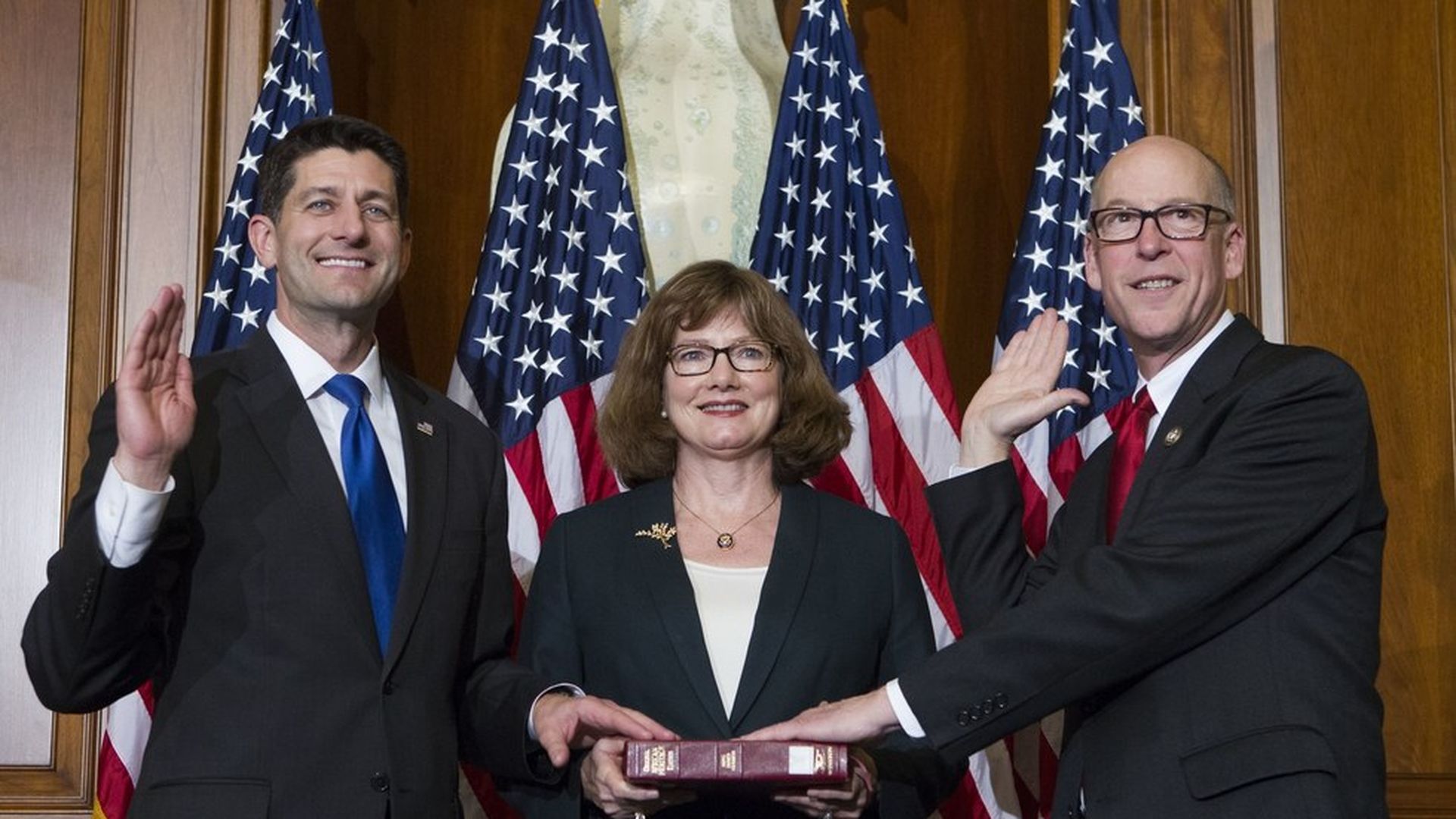 Republicans will have an Obamacare replacement plan, but it may or may not cover as many people as Obamacare, according to Rep. Greg Walden, the new chairman of the House Energy and Commerce Committee.
Walden will be at the forefront of the GOP effort to repeal and replace Obamacare. In a recent interview, he didn't offer many specifics about a replacement plan, saying only there will be one and it might come before President Trump's does. And he said there are actions the Trump administration can take on its own, but the committee isn't necessarily going to wait on a health care plan from the administration before starting its own work.
Keep reading for key takeaways:
Expect Tom Price to be pretty active right away, if confirmed as secretary of the Department of Health and Human Services. "We think there are some things that when the administration gets into place and the secretary of HHS gets into place that they can do administratively that can provide some relief in the individual market."
Walden was vague on most questions about timing, but he suggested that some of the replacement for Obamacare could be included in the upcoming budget "reconciliation" bill: "Some of the repair work can be done in reconciliation. Some of it, as you point out, can't be done in reconciliation. I think we can walk and chew gum at the same time."
He doesn't necessarily want to wait to see Trump's plan before acting on his own. "I don't think we have to do that. I mean certainly we're open – obviously would be to any input." They have a "pretty good idea" of what Trump wants, "certainly" of what Price wants in a replacement plan.
On whether the replacement plan will lower deductibles and out of pocket costs: "I hope so."
But he was more vague about whether it will cover as many people as Obamacare, echoing House Speaker Paul Ryan: "I think our goal is to cover as many people as possible. Now, I'm not going to get caught up in numbers of that, because by the way, we hope the economy's better, and you'll have people more under employer plans than under Medicaid. They're in Medicaid because their wages are lower, they're unemployed, or different reasons. If we grow the economy, that number'll change." To be clear: The uninsured number doesn't change if people move from Medicaid to employer coverage. It does reduce the amount the federal government spends on health care.
When asked whether there's a fairness issue between governors of states that have expanded Medicaid and those that haven't, Walden said, "I think there is." He's hearing from governors about it. But, "I'll bet they would like the ability to have some flexibility without having to come to Washington every time to get approval."
On Better Way, Paul Ryan's replacement plan: "I wouldn't look at [it] and say that's the bill…but it's a great starting point."
Go deeper