Joint Chiefs Chairman describes deadly Niger ambush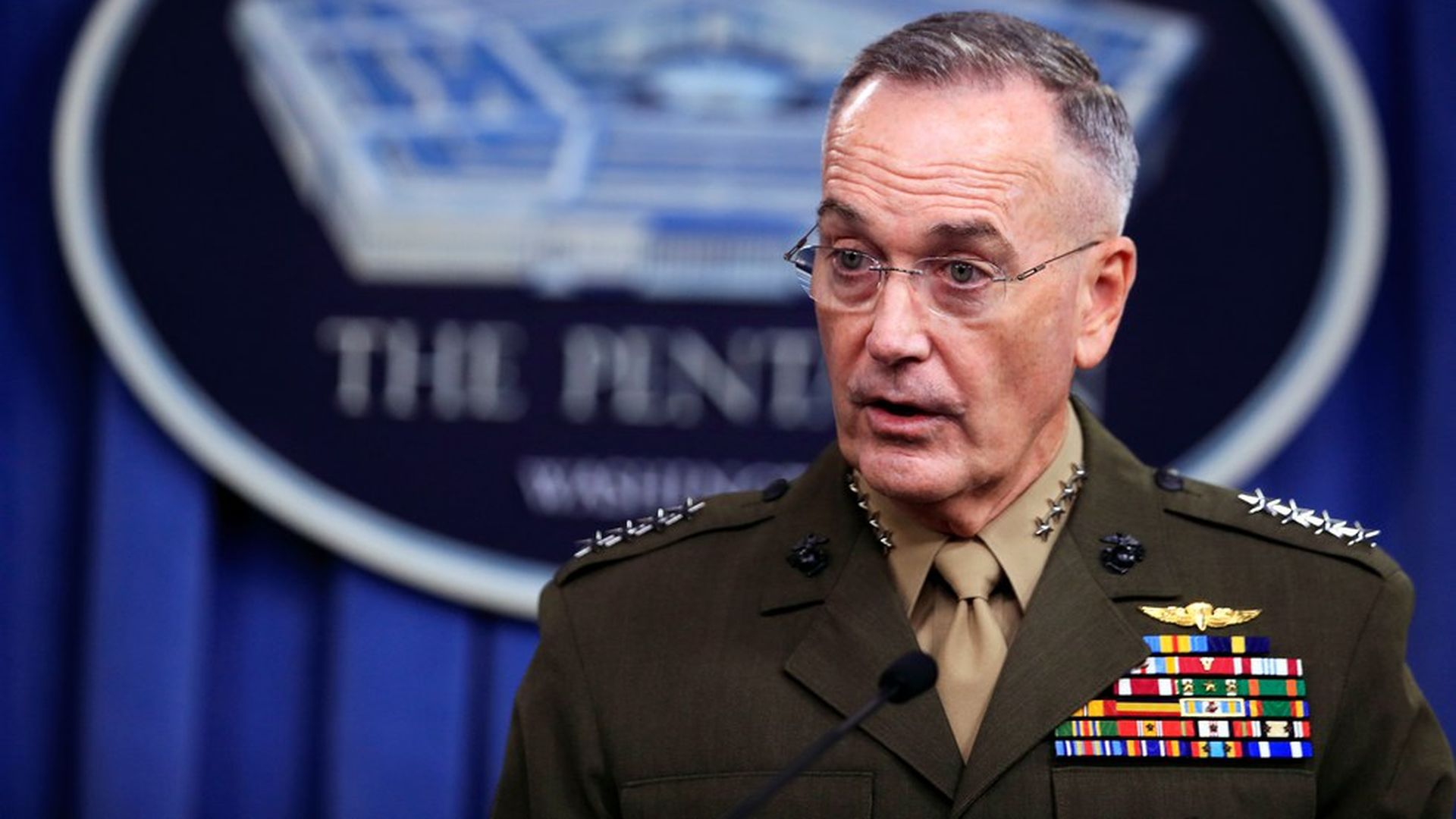 General Joseph Dunford, Chairman of the Joint Chiefs, briefed reporters Monday on the operation in Niger, West Africa that resulted in the deaths of four US special forces troops.
Dunford acknowledged that there was "a perception that the Department of Defense has not been forthcoming," about the mission:
"We owe the families as much information as we can find out about what happened, and we owe the American people an explanation of... what the mission is and what they're trying to accomplish while they're there," he said.
Why they're there: 800 US service members, along with French troops, are training and assisting local forces fighting ISIS, al-Qaeda and Boko Haram-affiliated fighters. More broadly in Africa, about 6,000 forces are in 53 African countries.
The mission: 12 US special operations forces accompanied by 30 Nigerien troops departed Oct. 3 on a reconnaissance mission from the capital to an outlying village. Initial intelligence was that enemy contact was "unlikely." They left Oct. 4 to return to their operating base, and after leaving the village came under fire from about 50 local tribal fighters affiliated with ISIS and armed with rockets, machine guns and small arms.
The firefight: Dunford said his assumption is that the troops originally thought they could handle the resistance, and didn't call for support for an hour. An hour after that (two hours after the fighting began) French aircraft arrived on the scene.
The casualties: Staff Sgt. Bryan Black, Staff Sgt. Jeremiah Johnson and Staff Sgt. Dustin Wright were killed. Sgt. La David Johnson was reported missing, and troops stayed in the area until his body was recovered on Oct. 6.
The remaining questions: Dunford said the Pentagon is investigating several elements:
Did the mission change during the operation?
Did they have sufficient intelligence, equipment and training?
Was the pre-mission assessment of the threat accurate?
How did Sgt. Johnson become separated?
Why did it take so long to recover his body?
Go deeper