JFK would have turned 100 today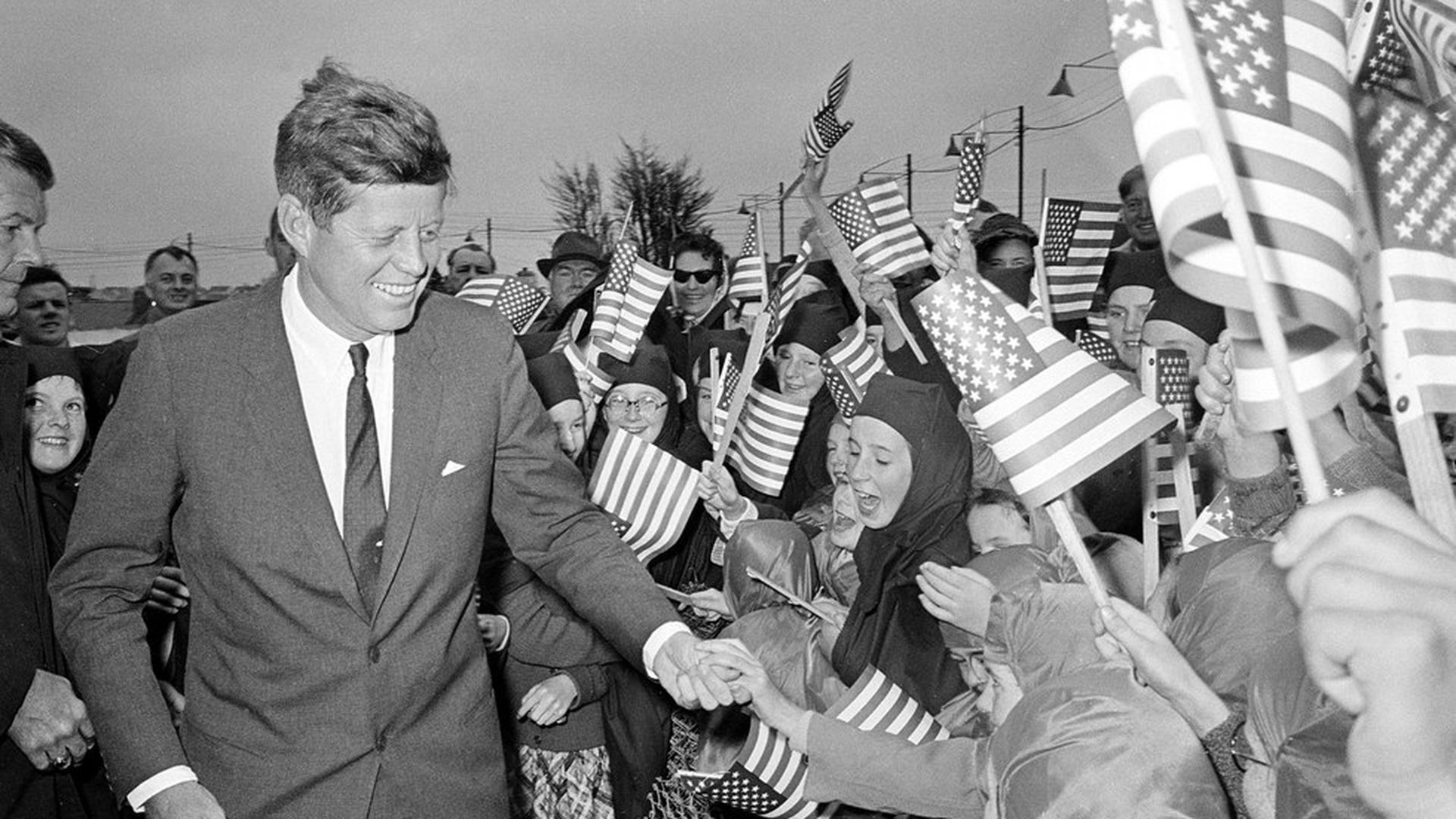 President John F. Kennedy was born 100 years ago today — May 29, 1917, in Brookline, Mass. He was 43 when he was elected, and lived 3 more years.
"JFK's life, legacy to be celebrated on his centennial," by AP's Crystal Hill in Boston: The Postal Service today will dedicate a new JFK postage stamp in Brookline ... "Joe Kennedy III, a great-nephew of JFK, will deliver the keynote at a ceremony at the birthplace and childhood home this afternoon. A wreath-laying ceremony will honor the 35th president at his gravesite at Arlington National Cemetery.
"New JFK exhibit offers a glimpse into the president's humanity," by Boston Globe's Andy Rosen: "The John F. Kennedy Presidential Library and Museum [in Boston] has included ... items like pencils from the Oval Office bearing bite marks, a childhood sketch of a tree on a hillside, and the suitcase he used during his presidential campaign give a glimpse into Kennedy's everyday life." Photos of items from the exhibit.
JFK's life, in 34 pictures.
Go deeper