Jamie Dimon: invest in the Rust Belt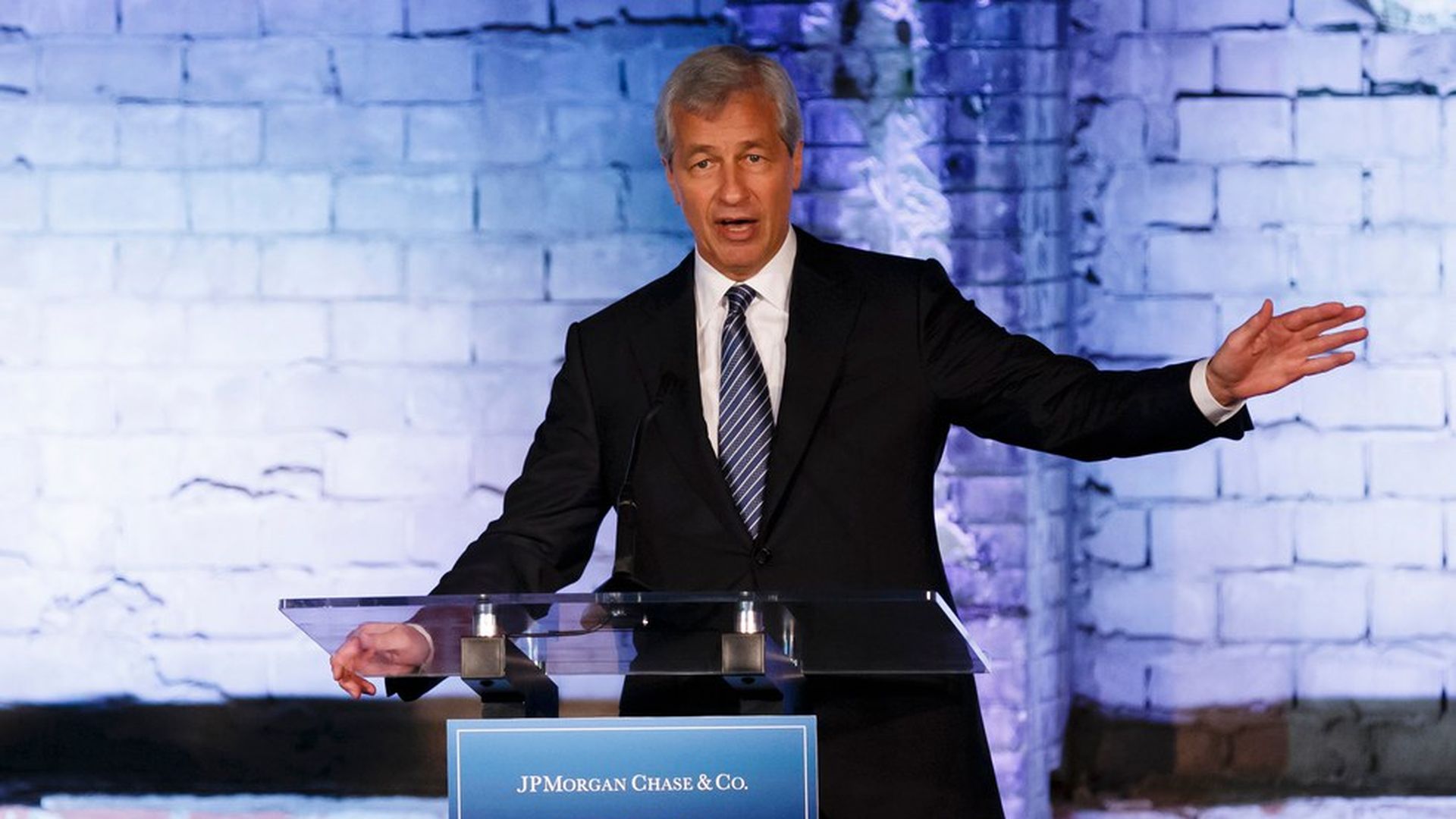 Jamie Dimon stressed the importance of investing in the middle of the country at Fortune and TIME's CEO Initiative Monday. "Lots of communities are suffering. We need to do more to create jobs and opportunities ... 85% of jobs are private enterprise," Dimon said. In 2014, J.P. Morgan Chase invested $100 million in Detroit's entrepreneurs and small businesses.
The bottom line: 75% of U.S. venture capital dollars go to 3 states, per Revolution CEO Steve Case. Lack of investment in the middle of the country has left large parts of America behind, Axios' Kim Hart reports.
More from Dimon's interview:
"We've kind of become the hometown bank in Detroit and earned a lot of respect."
"Go on the morning shows. Four million people watch, and they don't know the good things you're doing," Dimon told CEOs.
J.P. Morgan is spearheading a Veteran Jobs Mission. Through it, 300 companies have hired 400,000 vets, and the goal is to hire 1 million.
This month, the company pledged $40 million and $10 million for development of the poorest neighborhoods in Chicago and DC, respectively.
Go deeper