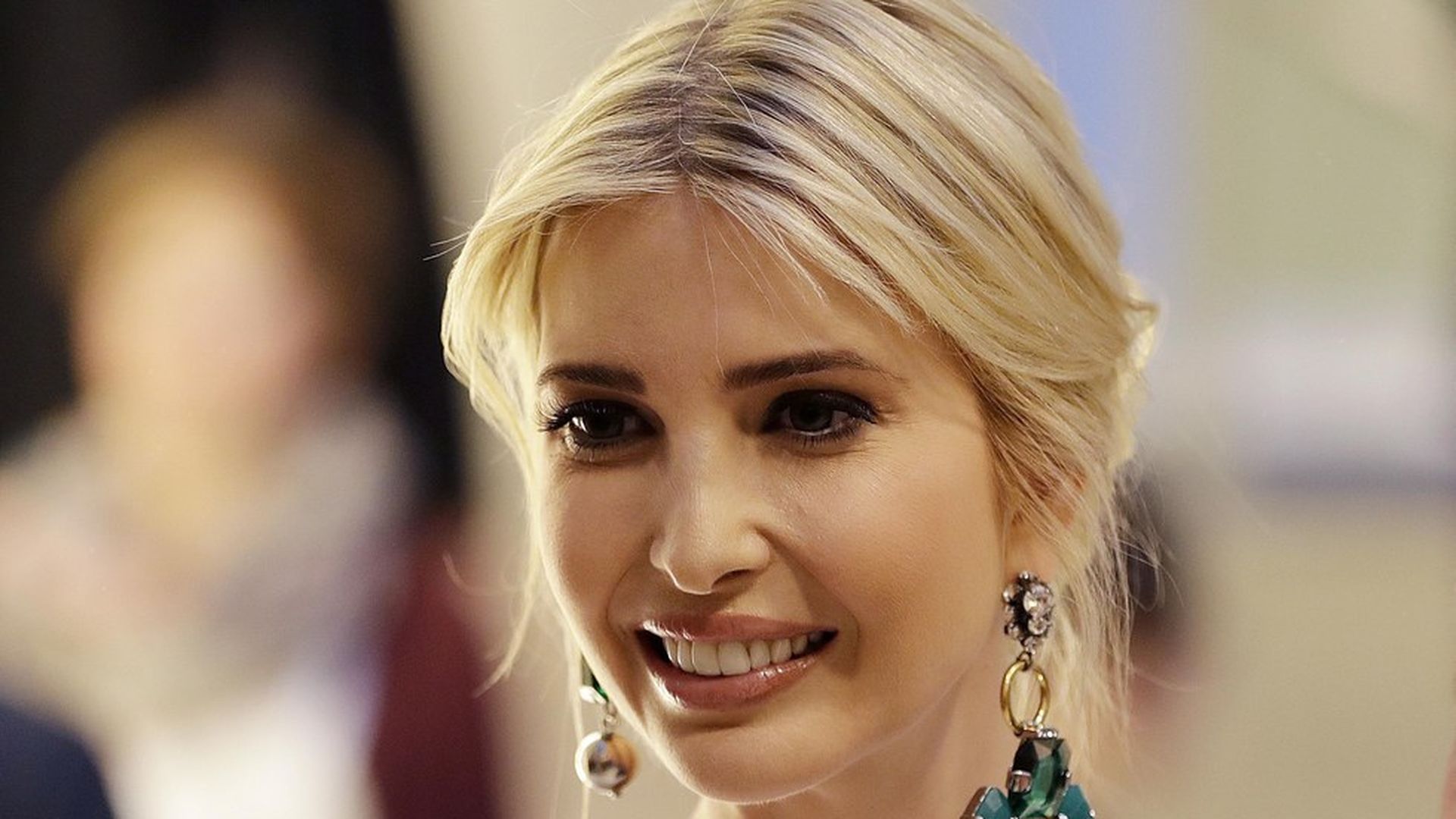 Ivanka Trump doesn't plan a traditional publicity tour for her new book, "Women Who Work: Rewriting the Rules of Success," out yesterday. Per AP's Catherine Lucey: "Trump has stressed that the book is a personal project written before her father, Donald Trump, was elected president in November. ... Citing federal ethics rules, she has said ... she wanted to 'avoid the appearance of using my official role to promote the book.'"
Ivanka Trump tweeted on Monday and Tuesday from her personal account about the book, noting the charities that will "receive grants" from book proceeds.
"Jamie Gorelick, an attorney for Trump, said she had received advice from the Office of Government Ethics that she could use her personal social media accounts to post about the book."
The narrative, from a New York Times front-pager: "By inserting herself into a scalding set of gender dynamics, she is becoming a proxy for dashed dreams of a female presidency and the debate about President Trump's record of conduct toward women and his views on them. Critics see her efforts as a brash feat of Trump promotion ... by a woman of extraordinary privilege who has learned that feminism makes for potent branding."
Go deeper