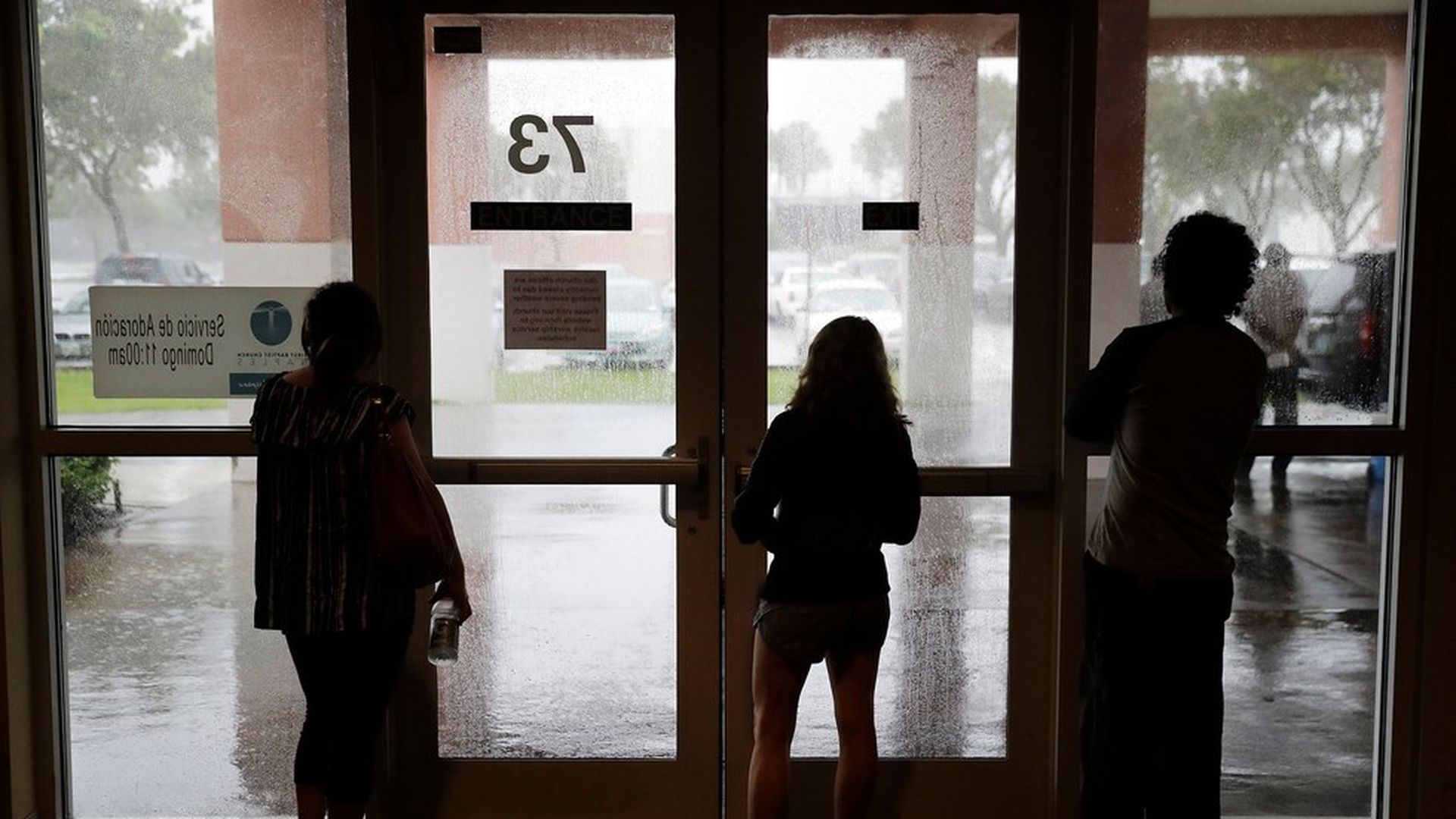 Hurricane Irma made landfall in the Florida Keys Sunday morning as a Category 4 storm, with sustained winds of 130 mph. It's now a Category 2, with the eye of the storm over Naples and authorities warning of sudden, "life-threatening" storm surge. There are 36 million people in its path.
The projected path of the storm shifted to Florida's western coast, with Fort Myers and Tampa among the cities expected to be hit head on. Miami is experiencing 100+ mph winds. The National Weather Service warns that storm surge will quickly rise to 10-15 feet above sea level in Naples.
Governor Rick Scott said storm will be "impacting highly-populated communities and leaving destruction in its wake."
Approximately 7 million people were ordered to evacuate ahead of the storm, and upwards of 1 million are already without power.
The storm has killed at least 25, and likely more, with deaths reported in St Martin, Puerto Rico, St Maarten, Anguilla and Barbuda.
President Trump has said he'll visit Florida "very soon"
Go deeper: Irma by the numbers
Go deeper