Iraqi P.M. says Mosul fully liberated from ISIS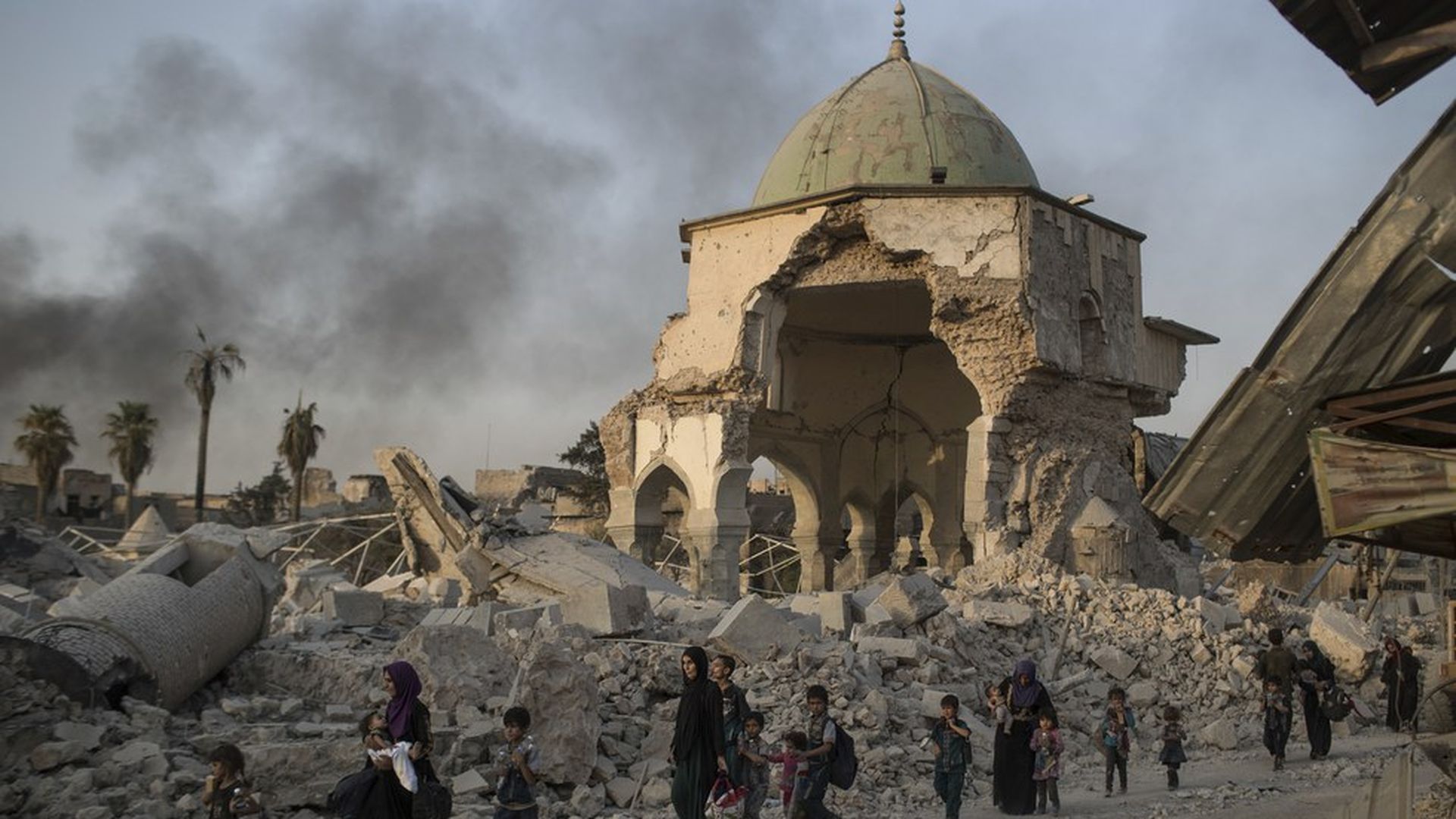 Mosul, Iraq, the largest city ever to fall to ISIS, has now been fully liberated after three years, Iraq's prime minister declared on Sunday.
"The commander in chief of the armed forces Haider al-Abadi arrived in the liberated city of Mosul and congratulated the heroic fighters and the Iraqi people on the achievement of the major victory," he said in a statement.
The Telegraph's Josie Ensor reports, "the nine month-offensive to recapture Iraq's second city cost the lives of thousands of civilians and countless more Iraqi forces. In the end, cornered and facing an inevitable conclusion, the last fighters detonated suicide bombs with a few trying to escape across the Tigris river.... Backed by a ferocious aerial bombing campaign by a US-led international coalition, the offensive has turned much of the city to rubble and forced nearly a million people to flee."
Go deeper