How Trump risked a key intel relationship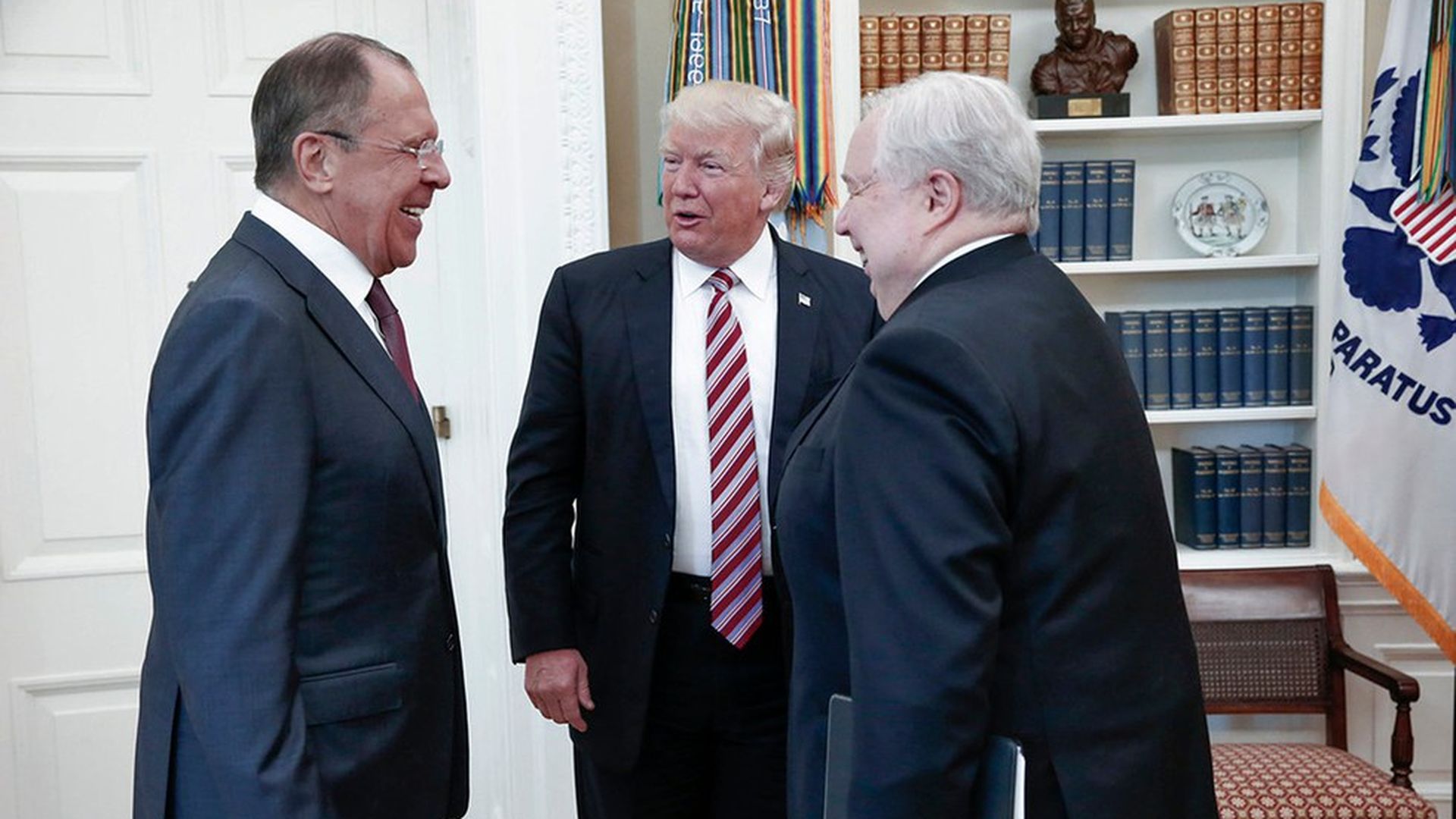 Astonishing reporting from Vanity Fair's The Hive, by Howard Blum ... "What Trump ... told Kisylak after Comey was canned ... During a May 10 meeting in the Oval Office, the president betrayed his intelligence community by leaking the content of a classified, and highly sensitive, Israeli intelligence operation to two high-ranking Russian envoys, Sergey Kislyak and Sergey Lavrov":
Israeli spies and counterterrorism forces had discovered that "ISIS terrorists were working on transforming laptop computers into bombs that could pass undetected through airport security." That led to new U.S. and British restrictions on flights from abroad.
"[T]he Israeli mission was praised by [the American espionage community] as a casebook example of a valued ally's hard-won field intelligence being put to good, arguably even lifesaving, use."
"Yet this triumph would be overshadowed ... when ... Trump revealed details about the classified mission" to the Russian officials in the Oval.
Why it matters: "[F]resh blood was spilled in [Trump's] long-running combative relationship with the nation's clandestine services. Israel ... would rethink its willingness to share raw intelligence, and pretty much the entire Free World was left shaking its collective head in bewilderment."
P.S. Paul Manafort took at least 138 trips to Ukraine between 2004 and 2015 while consulting for Russian and pro-Russian oligarchs, McClatchy'sPeter Stone and Greg Gordon report:
"As the GOP platform committee drew up party positions a week before the Republican National Convention, a plank calling for the United States to provide 'lethal weapons' for Ukraine's defense was altered in a controversial and mysterious move."
An "American consultant in Ukraine said that Manafort ... had boasted he played a role in easing the language."
"Charlie Black, a onetime partner of Manafort's, says he remains baffled by the change. 'It was inexplicable to me that a majority of platform members would have taken a pro-Russian position on Ukraine.'"
Go deeper