How Trump Hotel has already shifted D.C. culture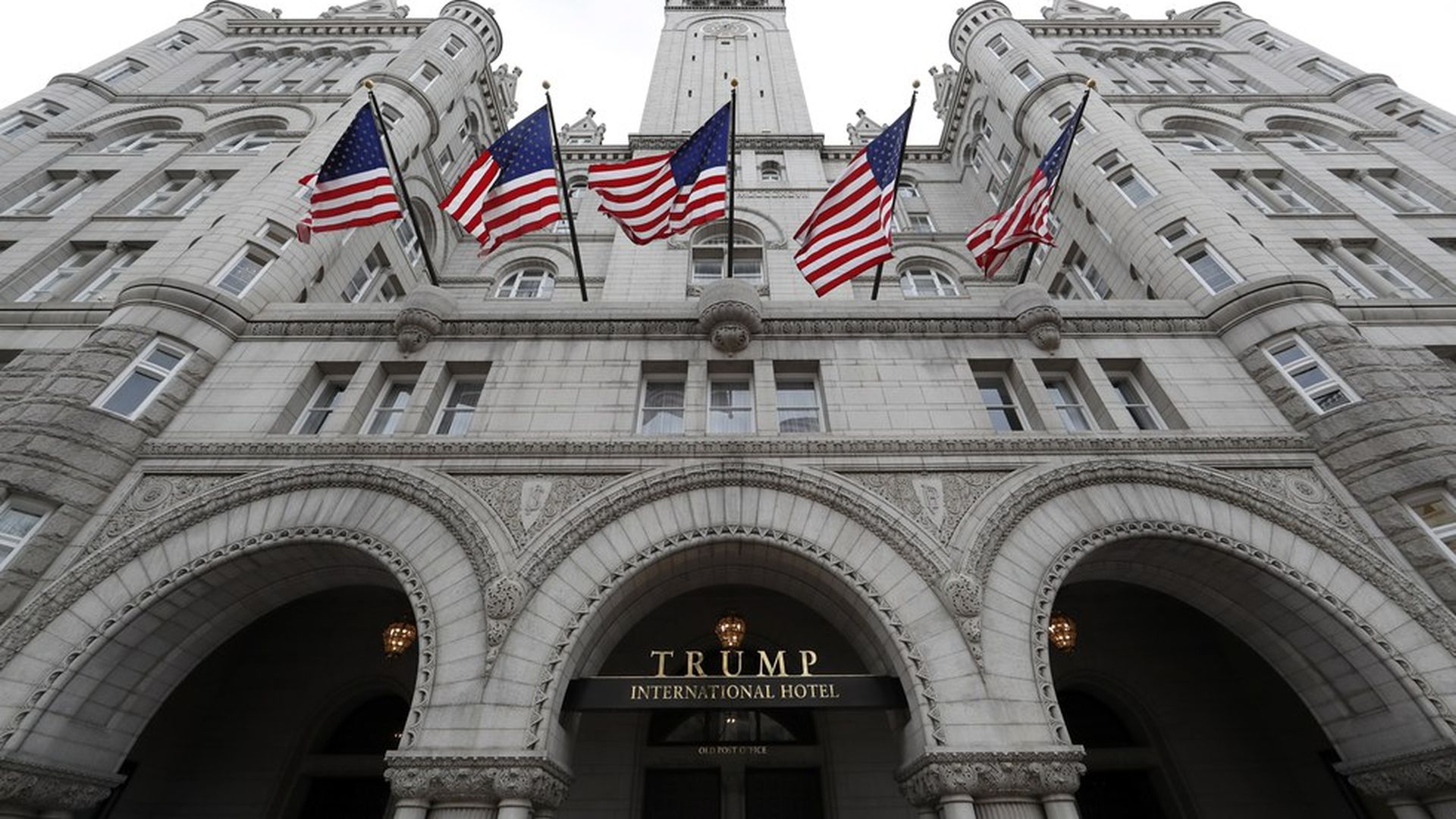 The Trump International Hotel's managers "press conservative, Republican and Christian groups to do business where they can rub shoulders with Trump's Cabinet," the WashPost's Jonathan O'Connell writes in a front-pager:
For the first time in presidential history, a profit-making venture touts the name of a U.S. president in its gold signage. And every cup of coffee served, every fundraiser scheduled, every filet mignon ordered feeds the revenue of the Trump family's private business. ...
There are no signs in the lobby to direct guests to daily events, velvet ropes block the public from meeting areas, and some groups holding conventions and banquets omit references to Trump's name in their promotional materials. ...The Post spent part of every day in May in the hotel's bars, restaurants and lobby.
What reporters saw ranged from events hosted by foreign groups with policy priorities to Republican glitterati ... White House aide Omarosa Manigault conferring with the former producer of "The Apprentice"; former Trump campaign adviser Corey Lewandowski plopping into a black leather chair marked "Reserved"; then-press secretary Sean Spicer scrolling through his phone on a plush blue sofa in the lobby.
Go deeper