How the Brits covered Theresa May's White House visit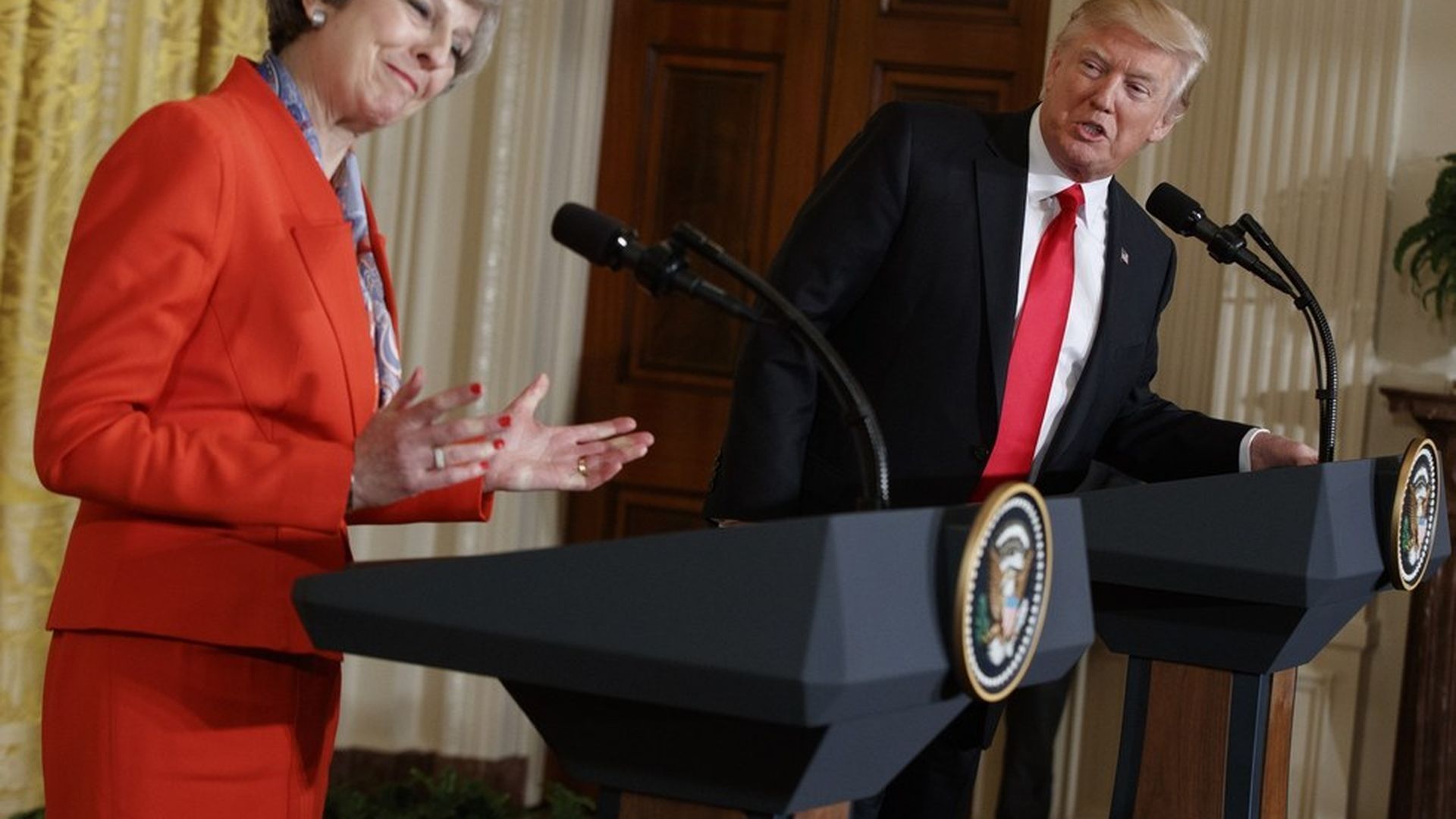 So, Donald Trump can act presidential … From Theresa May's point of view, this will be a relief and, on the basis of what we have seen so far (ie, assuming they don't have a big row over lunch) she will be able to mark this up as a considerable success.
The two leaders seemed to agree on Brexit and trade deals - but not so much on Russia, Torture or Mexico. Here's what we learned from today's historic meeting.
Trump and May opened what looks to be a new golden era in the 'special relationship' between the allied nations as they met today for talks on trade and the fight against ISIS.
The Prime Minister and President evoked memories of the Reagan-Thatcher era when they met for the first time today - just a week after he was sworn in.
Go deeper