How schools can reduce "lunch shaming"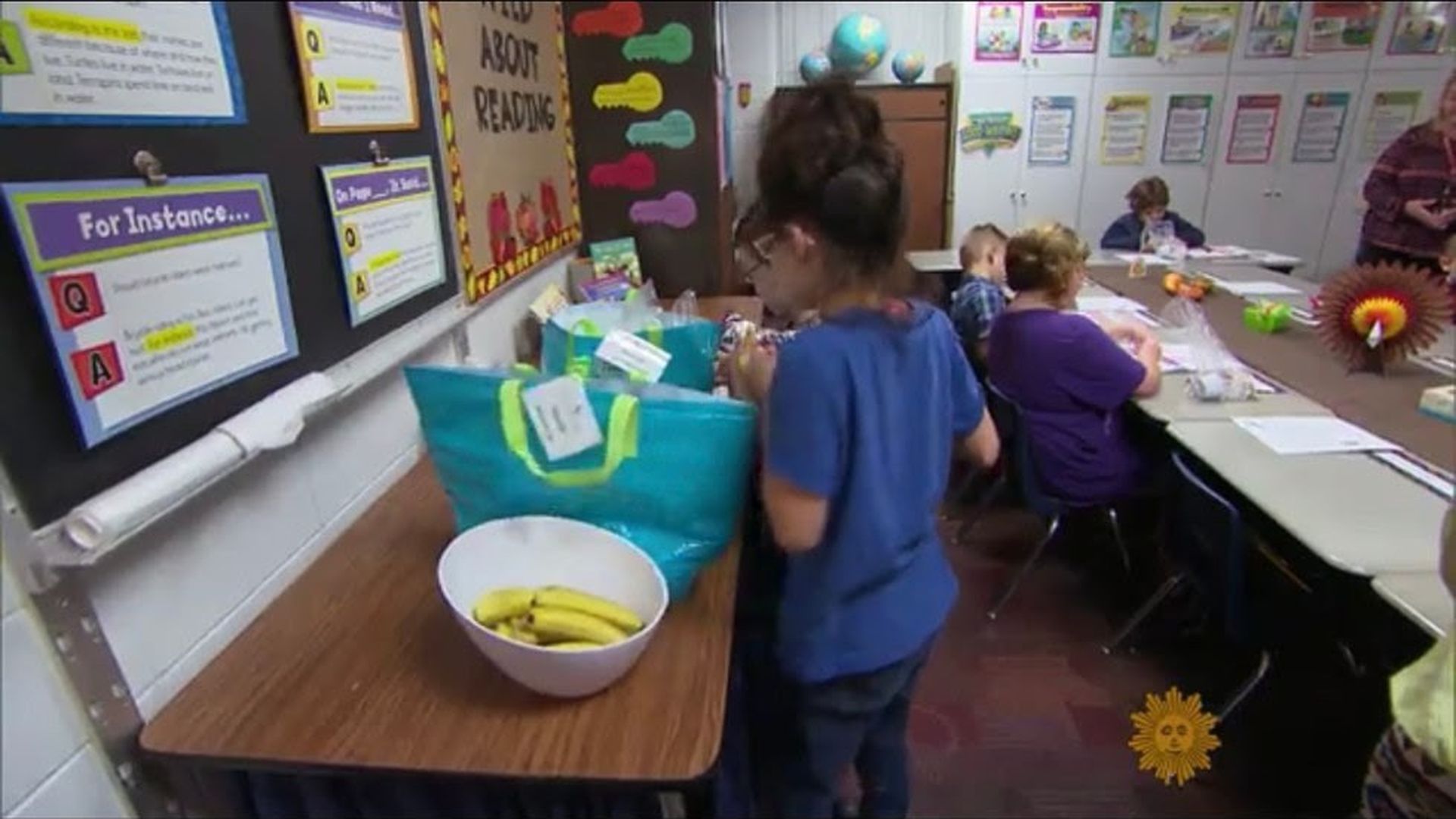 A "CBS Sunday Morning" segment by correspondent Lee Cowan exposes the lunch programs aimed at reducing "lunch shaming" of poor kids who would go hungry during the school day save for the programs:
This is smart: In Connersville, Ind. (Fayette County schools), "every school starts every day offering every child a free breakfast, regardless of family income. Students eat in the classroom, not in the cafeteria."
The high school offers a Second Chance Breakfast for teens who get hungry later in the morning.
And there's an after-school supper program: "Elementary school kids get a hot dinner, and a movie while they eat."
New Mexico passed the nation's first anti-lunch shaming law, the Hunger-Free Students' Bill of Rights.
Jennifer Ramo, of the New Mexico anti-poverty group Appleseed: "School lunch is no longer this 'Brady Bunch' convenience. It is a soup kitchen."
Go deeper