How Obama survives "the hardness of the world"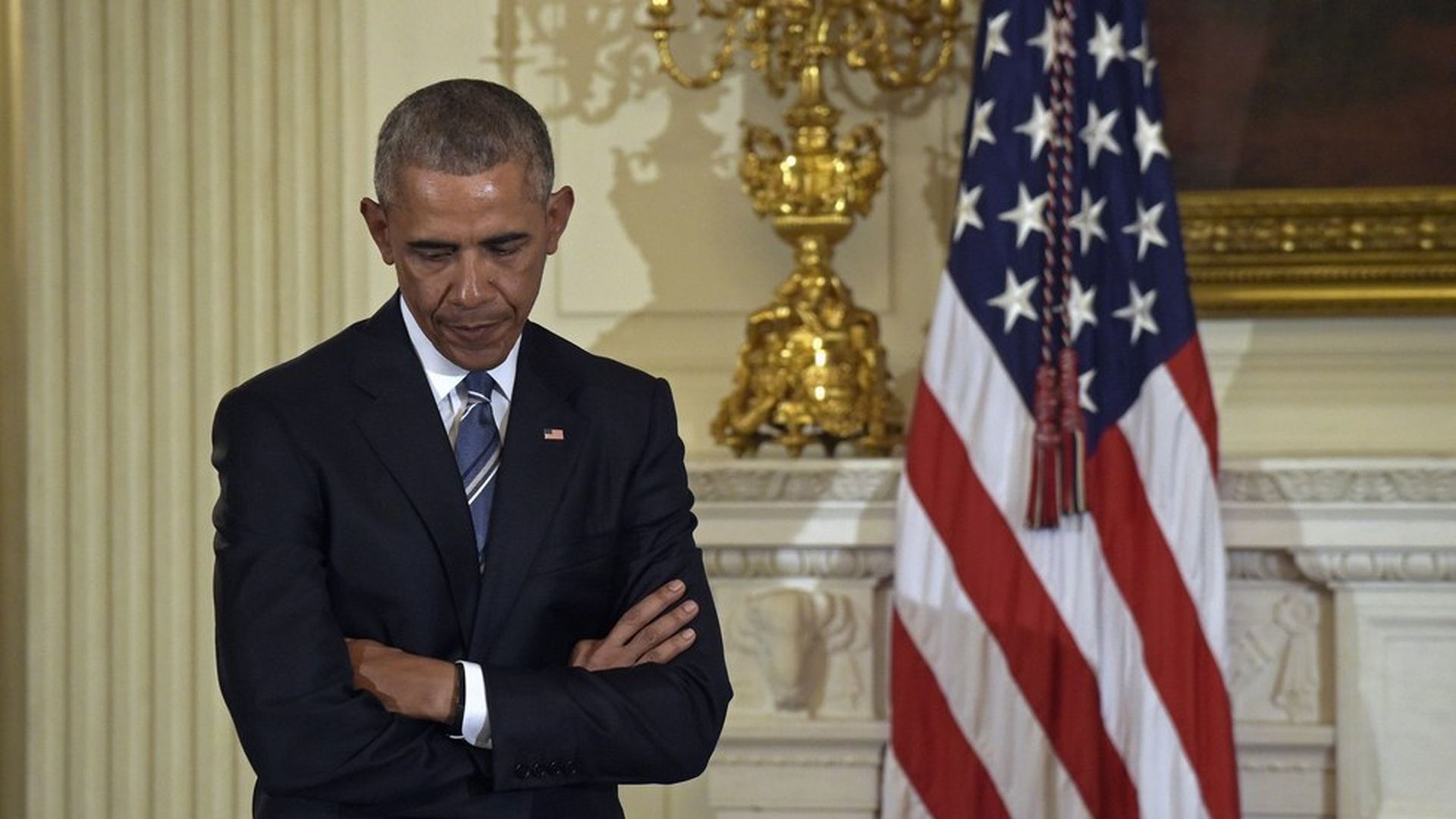 Books. In an interview last Friday with The New York Times, Obama discussed the indispensable role that books have played during his presidency and throughout his life.
Obama said that some novels help him to shift mental gears from his duties as president, and allow him to escape the White House bubble. Others serve as a kind of foil. He references one line in particular:
The world is what it is; men who are nothing, who allow themselves to become nothing, have no place in it.— "A Bend in the River" by V. S. Naipaul
He said that he always refers to that line when contemplating "the hardness of the world" — particularly when it comes to foreign policy.
"I resist and fight against sometimes that very cynical, more realistic view of the world," he said. "And yet, there are times where it feels as if that may be true."
Go deeper