How Kellyanne Conway wants to be remembered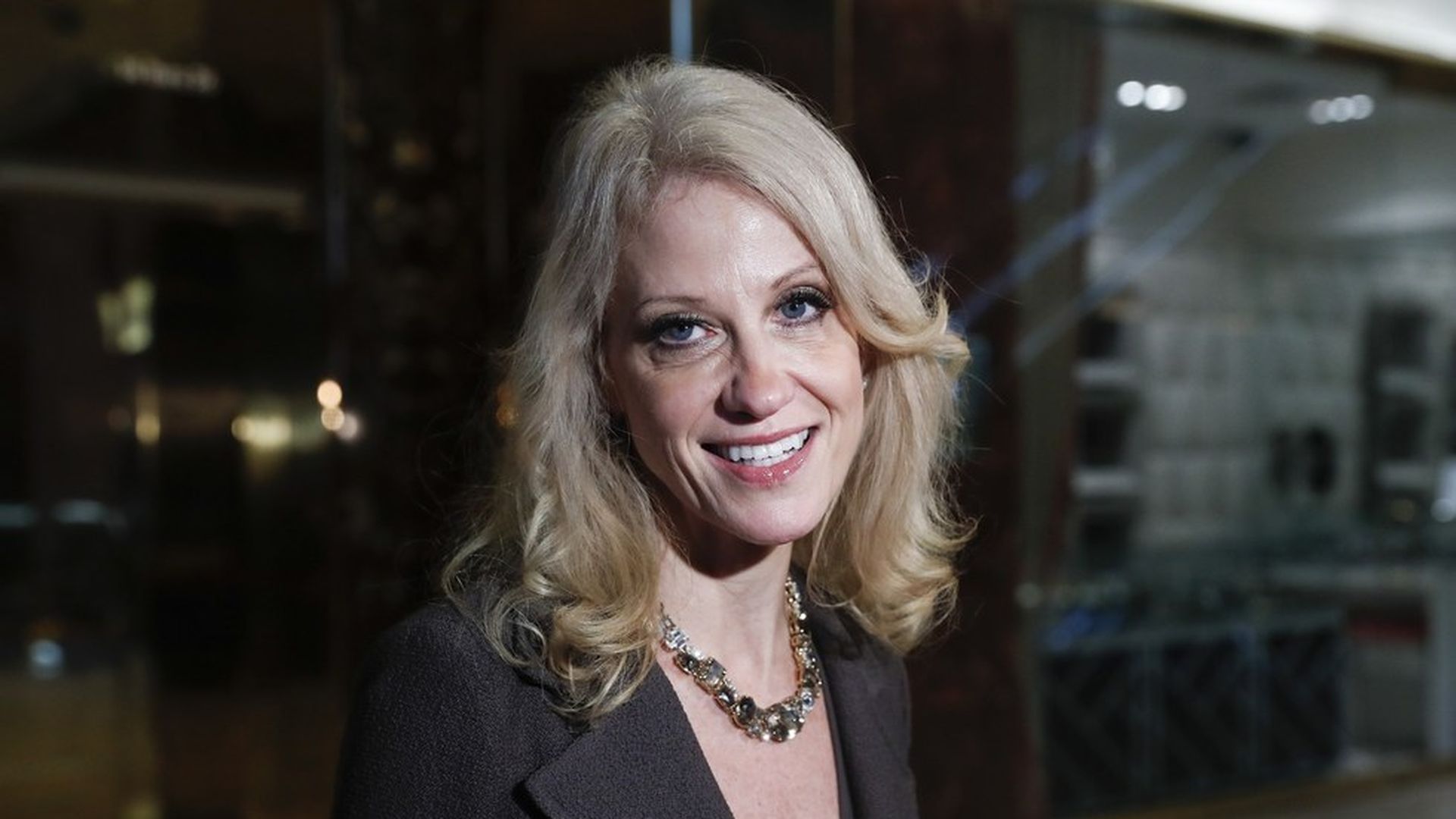 Kellyanne Conway in tomorrow's Washington Post Magazine, "HER WAY ... 'An anchor in the storm'" ...
Q&A by Joe Heim: Twenty-five years from now what do you want people to say about you?
That I was an excellent mother and a great friend and I brought honor and respect to what I did. I was fair and judicious to people. I had compassion and empathy for those less fortunate than me. I made a difference inside and outside of government and that I was kind and generous and honest.
And I want to be famous for my children. I want one of them to cure cancer or win the Nobel Peace Prize or be the first woman president. One of my daughters said, "Mom, I don't want to go to Washington and be known as Kellyanne Conway's daughter." And I said, "Well, then cure cancer, and I'll be known as Claudia Conway's mother." That's the way I look at it.
Go deeper