How drug and device companies can scratch each other's backs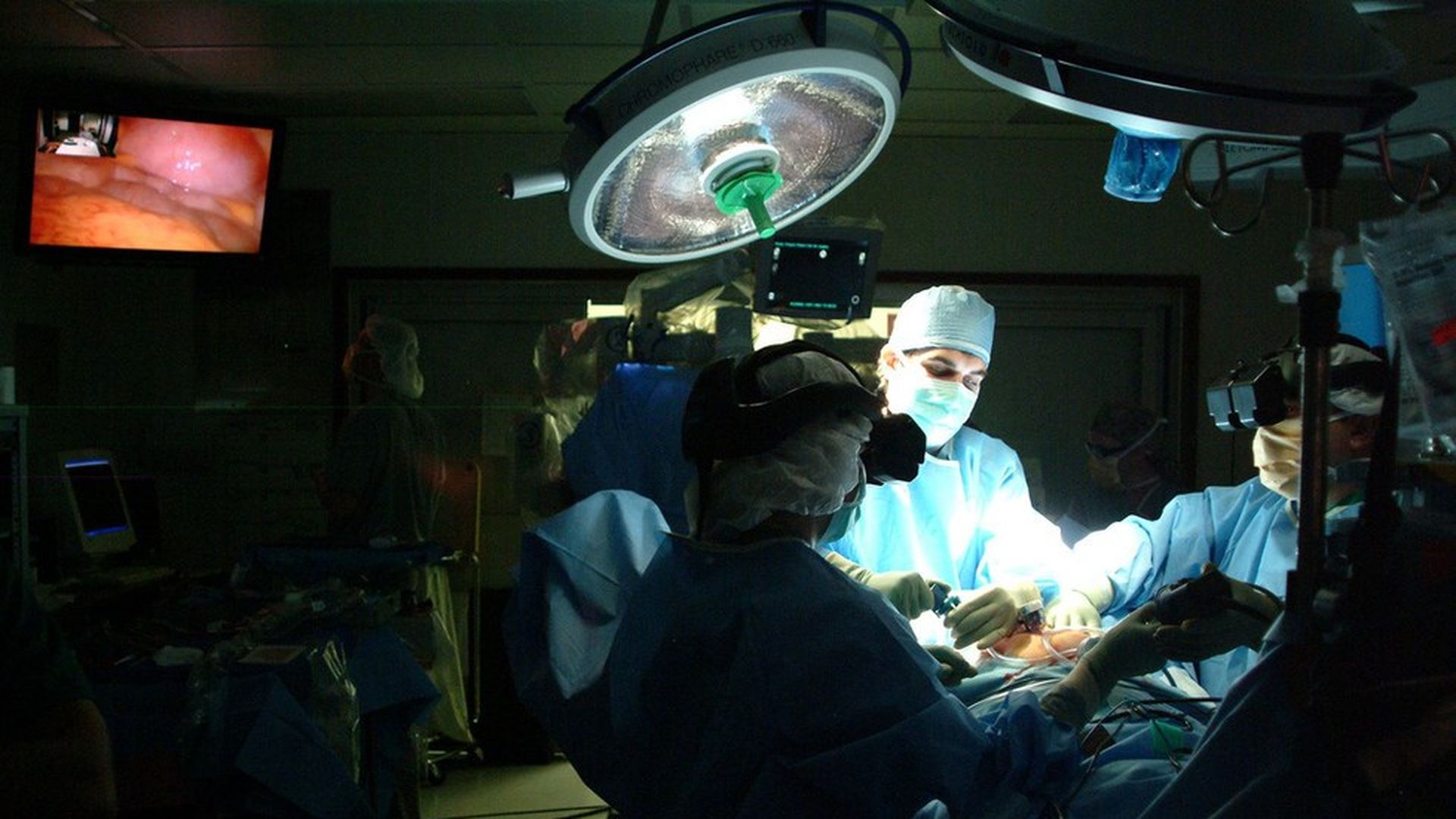 An agreement announced Wednesday between drug firm Pacira Pharmaceuticals and medical device company DePuy Synthes shows how the chase for revenue still dominates the health care industry.
The basics: DePuy, part of Johnson & Johnson, makes implants and devices for orthopedic procedures, such as hip and knee replacements. Pacira makes a painkiller called Exparel, which is injected in the patient during surgery to prolong pain relief after the surgery.
According to the deal, DePuy will add more sales reps to peddle Exparel to orthopedic surgeons who use DePuy devices. In exchange for the hopeful boost in revenue, Pacira will pay DePuy a percentage of its Exparel sales. Jason Gerberry, an analyst at Leerink Partners, estimates Pacira will pay DePuy between $10 million and $20 million per year.
Between the lines: Pacira said this deal fits with its "mission" of alleviating the opioid crisis by helping minimize the use of opioids for post-surgical pain. But at its core, this is a way to boost drug sales, and it's unclear if it'll save the health care system any money. Some hospitals and orthopedic surgeons have stopped using Exparel because of its high cost and questionable value, as STAT has reported.
Go deeper